Super Bowl 54 – Early Betting Preview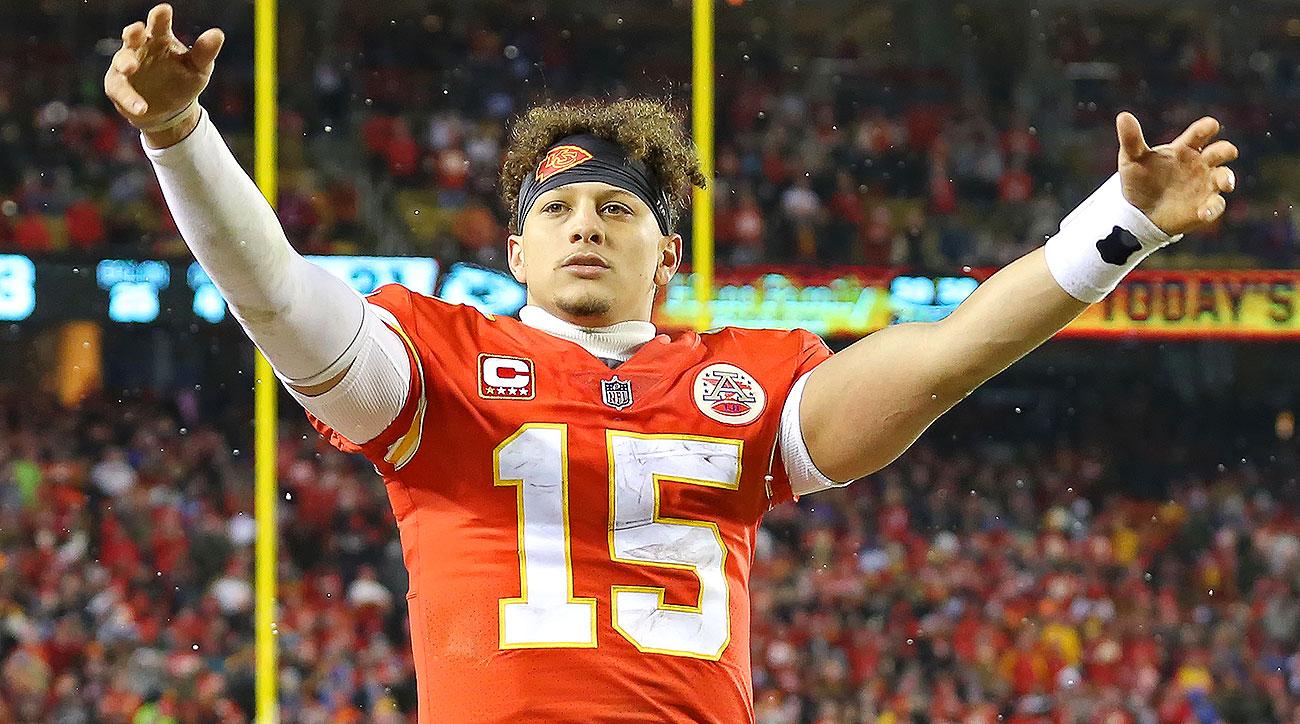 San Francisco 49ers (15-3 SU, 10-7-1 ATS) vs. Kansas City Chiefs (14-4 SU, 12-5-1 ATS)
Super Bowl LIV
Date/Time: Sunday, February 2, 2020 at 6:30PM EST
Where: Hard Rock Stadium, Miami Gardens, Florida
TV: Fox
Point Spread: SF +1/KC -1 (5Dimes - Bet on Sports at -105 instead of -110! HUGE SAVINGS $$$)
Over/Under Total: 53.5
Early Look at Super Bowl LIV
The San Francisco will face the Kansas City Chiefs in Super Bowl LIV. It's the first Super Bowl in 50 years for the Chiefs, as the early Super Bowl regulars have been shut out of the big dance for a half-century. That same time period has been good to the Niners, who earned five Super Bowl wins in that time. But it's been a bit of a dry spell for them, as well, having not seen franchise glory since beating the Chargers in Super Bowl XXIX, a full 25 years ago. One team will end a big drought. Which one will it be?
How The Chiefs Got Here
After making it to the conference championship game last season, the Chiefs were a frontrunner to make it to the Super Bowl this season and are the more-expected Super Bowl team this season, at least when compared to the Niners. But the road to gold wasn't always paved with glitter. Some rough patches, a defense that appeared mired in mediocrity, and an injury to Patrick Mahomes threatened to derail them this season. A 4-0 start went without much incident, but in losing 4 of their next 6, they looked anything but a Bowl contender. But with six straight regular-season wins to end the season and two more in the postseason, they are now on a run of eight consecutive wins and look every bit the part.
With Mahomes shedding some nagging injuries, his form escalated throughout the season. What you see now is a peaking offense, a unit that has reached their pinnacle at just the right time, whereas last season, they perhaps peaked a bit early. Also, in the midseason, we saw a KC defense whose ineptitude threatened to derail the entire operation. All those offseason acquisitions seemed to fall flat, and in addition to injuries, they were looking even more-ragged than last season. But now, we see those first-year Chiefs defenders shining, with Frank Clark and Tyrann Mathieu all being key to the Chiefs "D" shining in the postseason, stuffing Houston after a tough start and then holding rampaging Derrick Henry to 69 yards on Sunday.
The 49ers' Road to This Spot
Hats off to the Niners for stabilizing their team after things unraveled a bit after a big 8-0 start. They went 3-3 in their next six, and while some of those victories were impressive, like wins over the Packers and Saints, losses to the Seahawks, Ravens, and especially a weird one to the Falcons at home seemed to signal a downturn. But in closing the season with heartfelt wins over the Rams and Seahawks, it appeared to be the perfect prelude for the playoffs. Two wins and covers over the Vikings and Packers attest to that.
It's been a great about-face for a team that has a roster packed with abundant talent. This season, they caught some breaks on the personnel front, with key guys staying healthy after injuries plagued the last few years. Some draft picks are paying off and this season, with a handful of first-year players contributing to the conference-winning cause. While many held out hope that with some better fortune, the Niners would show they are a team on the upswing this season, this was not an eventuality many saw coming.
What Each Team Does Well and How It Might Manifest
When mulling the Chiefs' chances, not many will think of "D," and that could be a miscalculation. After doing so well against Henry on Sunday, it at least suggests we are seeing a group that contends with the SF run-game. Their leakiness to begin games loosely would cost them against the 49ers. But in stretches, they are not only stout but make a lot of plays. In all levels, there are big hitters, and they'll need to be on-point against a San Fran team that can run the heck out of the ball. With Garoppolo throwing only eight passes in their conference title win, Raheem Mostert and Deebo Samuel were all the Niners needed. The play-calling is crisp, and they looked to be a well-oiled machine on Sunday. Sure, some signs are positive from the Chiefs' defense, but we've seen enough issues that would appear to not bode well in this matchup.
The San Fran defense will have a real heavyweight on their hands with Mahomes and Company. The San Fran secondary was ranked tops in the league this season, but after watching Mahomes and this offense put up 85 points in two postseason games, it's clear they're not going to be easy to stop. They say running the ball and defense wins championships, and in that regard, the Niners appear to have an edge. With Nick Bosa, Dee Ford, Arik Armstead, DeForest Buckner, Dre Greenlaw, Fred Wagner, Kwon Alexander, and others in the front seven, with monsters like Richard Sherman, Jaquiski Tartt, Emmanuel Moseley, K'Waun Williams, Jimmie Ward and others in the back, it's a comprehensive unit that could make life hard on the Chiefs.
Tough Game to Bet
It's not easy, regardless of what side you take. It's hard to go against a peaking Niners' team, run by a bright offensive mind in Shanahan who has his team humming along nicely, galvanized by one of the better defenses in the league. It's hard to go against a team that can run the ball that well while being that stout on defense, with all that playmaking to go with it.
It's also hard to go against a hungry Chiefs team and Patrick Mahomes, who might be the best in the business, with some of the best at what they do around him in Tyreek Hill and Travis Kelce, along with a deep cast of difference-makers. In a game where the spread figures to be tight, answering the question of who will win the game is essentially tantamount to getting the cover. These answers shouldn't come on the eve of the conference finals, and we have our work cut out for the next two weeks leading up to the big game. This game could be one where a bettor flip-flops a few times before landing on a decision. And with the extra week to break things down, don't be afraid to let the decision breathe a bit. Bet the Super Bowl for FREE by taking advantage of a 100% REAL CASH bonus at one of the web's best sportsbooks: MyBookie! Simply deposit $100 and you'll get $100 Free! Deposit $200 get $200 FREE! Max bonus is deposit $300 and get $300 FREE! Must sign up through this special link and use bonus code PREDICT100.
100% REAL CASH up to $300

USE BONUS CODE:
PREDICT100