Tampa Bay Buccaneers vs. Carolina Panthers Pick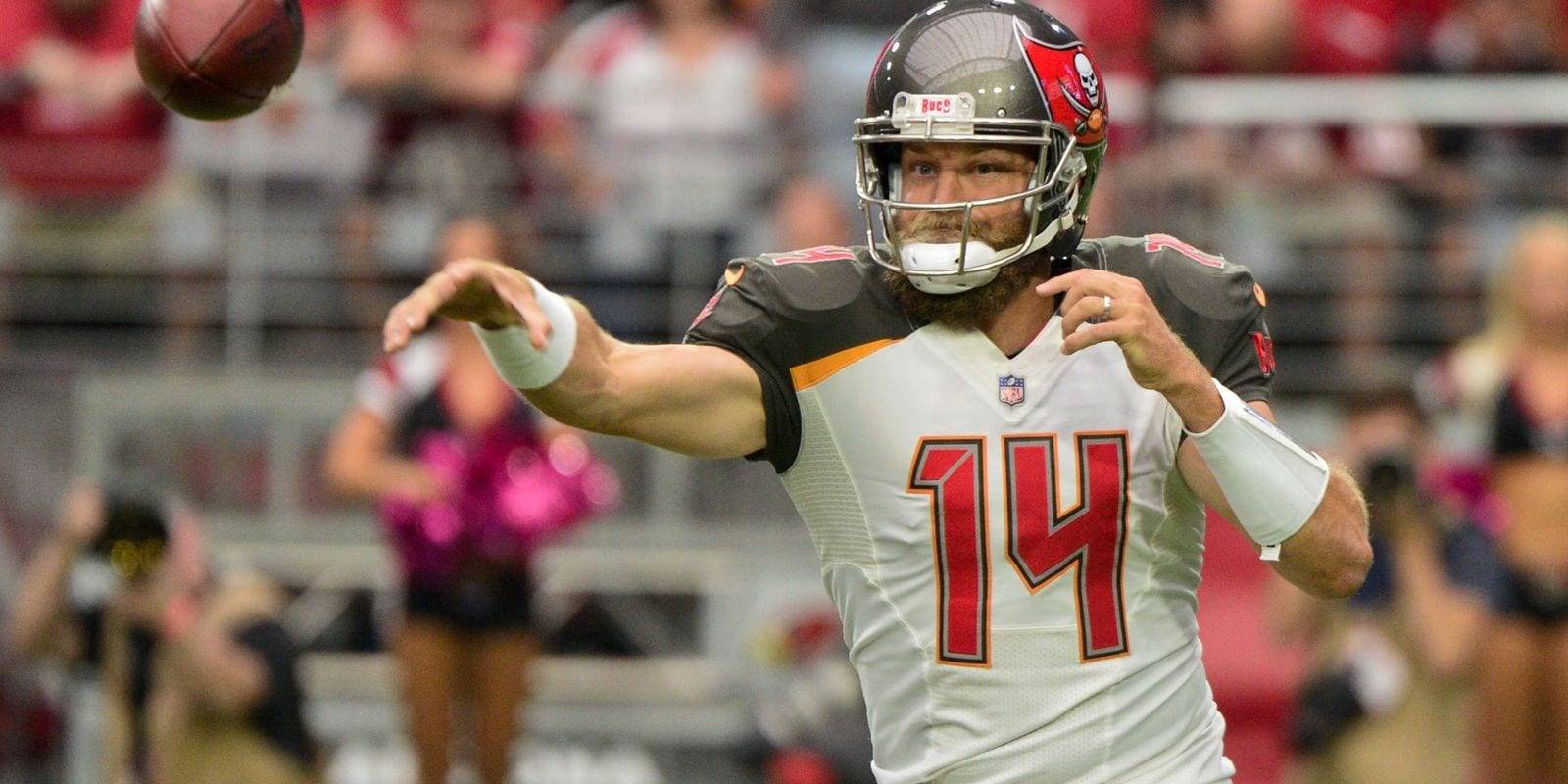 Tampa Bay Buccaneers (3-4 SU, 3-4 ATS) vs. Carolina Panthers (5-2 SU, 4-3 ATS)
NFL Football Week 9
Date and Time: Sunday, November 4th, 1:00pm EST
Where:Bank Of America Stadium - Charlotte, NC
TV: FOX
By Bob Clark, NFL Football Handicapper, Predictem.com
Point Spread: TAM +7/CAR -7
Over/Under Total: 54.5
POWER RATINGS – WEEK 9: CAROLINA PANTHERS -8
TAKEAWAYS FROM WEEK 8:
After week eight, a few things became evident, especially for the Tampa Bay Buccaneers. First of all, it is time to part ways with Jameis Winston. After throwing four interceptions in Tampa's 37-34 loss to the Cincinnati Bengals, news broke that Winston will be benched in week nine for Ryan Fitzpatrick who started the first three weeks of the 2018 season due to Winston's suspension. I have a feeling the Tampa Bay Buccaneers are primed for an offseason makeover and I mean that from the top down. Defensive Coordinator, Mike Smith, was already fired a couple of weeks ago and I get the gut feeling come season's end, Dirk Koetter may not be far behind. As for Carolina, they just keep plugging away. The Panthers are 5-2 and second place in the NFC South just one game behind New Orleans for the division lead. Carolina has found their success on the ground. The Panthers are ranked second in the entire NFL in rushing yards at 139 per game while their defense keeps holding tough almost ranking in the top ten in points allowed. If the Panthers can keep up this success, especially against the NFC and NFC South, I see no reason why they cannot be a legit contender come January.
Are sportsbooks Undervaluing Home Field? LA Rams vs NO Saints Pick
HOW THE PUBLIC IS BETTING TAMPA AND CAROLINA:
Maybe the betting public is again falling for the "Fitz-Magic" deal. As bad as Tampa has played and as well as Carolina has looked, the documented public action so far loves the Buccaneers. 55% thinks that Tampa goes into Charlotte and keeps this game closer than the touchdown spread. That action is not enough to change the line just yet, but come Wednesday or Thursday if the public continues to lay cash on the Bucs, this line could drop to 5.5 or 6. So far in 2018, Tampa Bay is 3-4 against the spread while Carolina is 4-3. As for the total points which are set at 54.5, the public likes this one to go over with 54% of the action on it.
THE HISTORICALS:
As everyone knows, these two teams are from the NFC South and know each other very well. Seeing as how they face off twice a year these two are very familiar faces. They have not met since Christmas Eve of 2017 so this will be their first showdown of the 2018 season. Carolina has dominated this series dating back to 2013. The Panthers have won eight of the last ten games heads up and of those ten games, they have also covered the spread in seven of them. Needless to say, Carolina owns Tampa…for now.
INJURY CONCERNS:
While both teams have a list of players who are questionable come Sunday, there are no injuries that can sway this game either way. No player on the injury list makes a big enough impact for me to worry when it comes to how these two teams match-up with each other.
WHEN TAMPA BAY HAS THE BALL:
This is a tricky one to guess. While we all saw Ryan Fitzpatrick pass for hundreds of yards in the first three weeks, the weather is not supposed to be very friendly come Sunday. In 2018 so far, the Tampa Bay Buccaneers are leading the NFL in passing yards with over 376 per game. The run game however has been stagnant at best. The Bucs are ranked 28th in the NFL in rushing with just around 90 a game. They will be facing a Carolina team that ranks in the top ten in both passing and rushing defense. In order to have any success come Sunday they must find a way to be somewhat balanced. I am not saying that Tampa needs to put up 150-200 on the ground, but in order for Ryan Fitzpatrick to have success passing, the Panthers defense must at least respect the Bucs rushing attack on Sunday. I think the Buccaneers will attempt to use the run to open up the playaction game for Fitzpatrick…especially with the wet field, the run game and offensive line play will be vital for BOTH teams success.
WHEN CAROLINA HAS THE BALL:
I knew this day would come. I knew at some point that the Carolina coaching staff would let Cam Newton just be Cam Newtown. Yes, Cam can pass but what made him a Heisman Trohpy winner in college and what made him a league MVP was the combination of his skills in both passing and running the ball. I am pretty sure we will see much of the same come Sunday as well. Newton is not making the run his top priority, but he is tucking it and running in situations that in the past he would force a pass in order to not take the hits. Through seven games, he has rushed for three touchdowns and passed for another thirteen. Alongside Cam Newton in the run game is also the leader in rushing, Christian McCaffrey. So far in 2018, McCaffrey has rushed for 423 yards and a score he has also added another 300 yards receiving. This is a very dangerous duo, especially when setting up for the RPO formation. Come Sunday, I see no trickery, I see no changes. The Carolina Panthers are going to line up, run the ball, and dare Tampa to stop them.
BETTING TRENDS:
I like Carolina in this game a lot. As much of a "chalk" play as it is, it just feels like a game they will win easily and it will also be the beginning of the end for the Dirk Koetter Era in Tampa. I think Carolina wins this game something like 28-13 and puts away any chances of Tampa winning the NFC South (although the chances are slight regardless of a win). Here are a few trends to support my pick:
- Carolina has covered the spread in four of their last six games against Tampa
- Carolina has a winning record against the spread so far in 2018
- Tampa is 0-4 against the spread their last four games played on grass.
- Carolina has covered the spread at home the last five times these teams played in Charlotte.
WEATHER REPORT:
This Sunday in Charlotte, the weather is not going to be ideal. There is a 95% chance of rain and the temperatures will be a low of 43 and a high of 55. Winds will range between 5 and 10mph during game time potentially making this more of a ground and pound contest than these two teams airing it out.
Bob's NFL Pick to Cover the Point Spread: TAKE THE CAROLINA PANTHERS -7 POINTS AT HOME VS. TAMPA BAY.