TNF Pick: Dallas Cowboys vs. Tampa Bay Buccaneers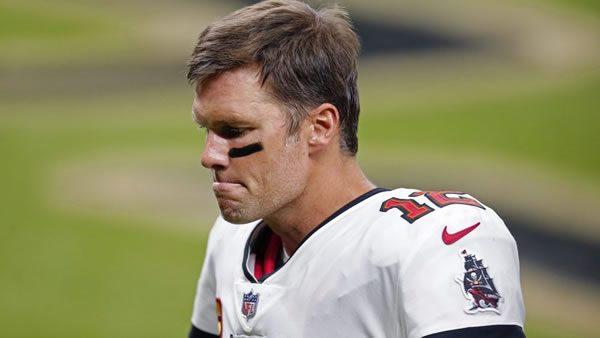 Dallas Cowboys (0-0 SU, 0-0 ATS) vs. Tampa Bay Buccaneers (0-0 SU, 0-0 ATS)
NFL Week 1
When: TNF, September 9th, 2021 8:20PM ET
TV: NBC
Opening Line: Dal +6.5/TB -6.5
Point Spread: Dallas +7.5/Tampa Bay -7.5 (Bookmaker - 50% Bonus up to $500 this week only!)
Total: 51.5 (Opened at 52)
Power Ratings: Buccaneers -8
Takeaways From the Offseason
On paper, the Dallas Cowboys improved from their miserable 2020 season. With that being said, the difference between good handicapping and bad handicapping is being able to decipher the difference between what should happen and can will happen.
Dak Prescott returns from two ankle surgeries and a preseason shoulder strain. The Cowboys drafted stud linebacker Micah Parsons with the 12th pick in last year's NFL draft. Pro Football Focus has given him the highest grade for a rookie linebacker (91) since 2015. While he's expected to make an immediate impact, he's still a rookie, and his true effectiveness will take time.
The Cowboys' offensive line is back and healthy and should be one of the best run-blocking units in the league. This group was ravaged by injuries last season. It'll be interesting to see if they can stay healthy, as these guys are the heart of the team. At the time of print, they are already down one OL, and another on the same side is highly questionable.
There's not much to say about Tampa Bay. It can be summarized by saying all 22 starters are back. A genius move by team brass who have the Bucs primed to win back-to-back Super Bowls. The last team to do so was the 2004/2005 New England Patriots. Their QB? Tom Brady!
How the Public is Betting the Pokes vs. Bucs Game
57% of bettors are picking the Tampa Bay Buccaneers to cover the point spread. The public is unsure about the over/under, as the Over is receiving 52% of the vote with the under at 48%. The uncertainty is reasonable, seeing as though there are so many question marks related to Dallas.
The Historicals
You can flush all these numbers down the toilet, as the two teams haven't met since 2018, and both had different coaches, not to mention Tom Brady wasn't with TB at the time. For those interested, Dallas has won the last two matchups, 27-20 and 26-20 (both home games), and TB beat Dallas in a low-scoring home game 10-6. All completely irrelevant here.
Injury Concerns
Cowboys RT La'el Collins may miss the season opener with a neck issue. RG Zack Martin (huge loss) will miss with Covid. DE Randy Gregory (foot), OT Tyron Smith (illness), OLB Leighton Vander Esch (illness) are listed as questionable at the time of print (9/6).
For Tampa, FS Jordan Whitehead (hamstring), RB Giovanni Bernard (ankle), and WR Scott Miller (elbow) are all listed as questionable.
More Picks: Get more of West's and the team's predictions >>> Free NFL Picks
Betting Trends
Dallas is 5-11 ATS in their last 16 games
The Cowboys are 4-11 against the spread in their last 15 Thursday Night Football games
Dallas is 3-9 ATS in their last 12 contests vs. NFC opponents
Dal is 2-8 ATS in their last 10 road games
The Pokes are 0-4 ATS in their last 4 September games
Dallas is 4-11 SU as a road underdog of 7.5-10 since 1993
The Cowboys are 1-5 ATS in their last 6 games played on grass
TB is 4-0 ATS in their last 4 games at Raymond James Stadium
The OVER has gone 8-2 in TB's last 10 games as a home favorite
TB is 11-5 ATS in their last 16 games where the total is 49.5 over more
Weather Report
Party cloudy skies and a humid 82 degrees is the forecast for opening day. Winds are expected to be at 10mph or less.
Handicapping the Cowboys/Buccaneers Game
Dak Prescott hasn't taken an NFL snap since October 11th, 2020. He's a great signal-caller, however, there's no substitution for real game-play. I expect him to come out rusty. I also expect the Pokes to lean on their offensive line and protect Prescott by running the ball a fair amount. This is a losing strategy, as the Buccaneers are one of the best run-stuffing units in the league. They return ALL of their starting lineup from last year's Super Bowl winning team.
TB ranked top three in tackles for loss. If Dallas's whole right side of their offensive line is out, it's going to be a disaster for Prescott, as he'll have no time to throw and end up in the grass more than usual. It'll also kill Ezekiel Elliot's chances of making ground gains.
I'm not sold on Mike McCarthy. I've seen this guy make some bone-headed calls during his career. This guy hasn't had a winning season since 2016! And it's likely that the only reason he went 10-6 is because Aaron Rodgers is an incredible quarterback.
Conversely, Bruce Arians is a great coach. He has an amazing balance of keeping the respect of the players by being tough and also being a player's coach. That's a rare breed in professional sports and in today's crazy world. Chemistry is so underrated, and he creates it on a very high level.
Love him or hate him, Tom Brady is a winner. The enigma of all enigmas, and still doing it at age 44. Excellence through preparation is his thing, and it shows. It's no coincidence that TB had three straight losing seasons before he arrived, then go 11-5 Zero coincidence. Even more impressive, the team picked up momentum as his influence set in, and they're currently on an 8-game winning streak!
If the Bucs jump out to a lead (which I project they will), Prescott will be forced to throw. This is a questionable proposition as he's coming off a preseason shoulder strain. Shoulder injuries take a long time to heal, and it wouldn't take much to get reinjured. Advantage TB.
The Cowboys replaced DC Mike Nolan with Dan Quinn. This move is an absolute wash as Quinn's defensives are seemingly always weak vs. the pass. I expect Tom Brady's streak of throwing multiple touchdowns over his last 11 games to continue.
Kevin's Pick to Cover the Spread
Dak playing his first game in 11 months, Prescott's preseason shoulder strain, Dallas's defense being one of the worst in the league, Dallas missing offensive linemen AGAIN, the Cowboys trying to run against a stout defense, Dallas's crap secondary that allowed the most TD's through the air last season (vs. a prolific passing offense), TB returning all 22 starters, love him or hate him, Tom Brady motivated to win for yet another season, TB having so many weapons on offense, TB's defense which looked like one of the best ever in last year's Super Bowl. There's so much to like about betting the Buccaneers in this one. Keep in mind it's Week 1, and there'll surely be conditioning and rust issues on both sides, so don't go crazy with it. I predict the Tampa Bay Buccaneers will win by double digits, with a legit upside of a blowout. Question: Did you know that you could be betting on football games (and all sports!) at reduced odds? There's a 99% chance you're laying -110 odds. You only have to lay -105 at BAS Sportsbook, which is WAY better than any signup bonus or reload bonus you can get! You work hard for your money! Stop wasting it on senseless vig! Pay less for the very same product at BetAnySports! You'll be so glad you did!
Football Betting Guide
New to football betting? NFL point spreads can be confusing at first, but our how to bet on football article help you bet like a seasoned pro! You'll also learn how to wager on teasers, parlays, over/unders, prop bets, futures and how point buying works.