Burnley vs. Crystal Palace Picks 6/29/20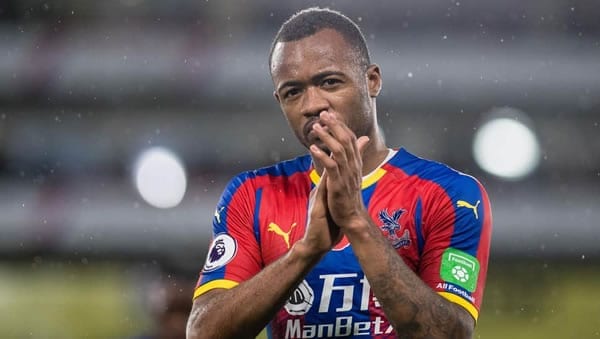 Burnley (12-13-6, 42 points, 11th place) vs. Crystal Palace (11-11-9, 42 points, 10th place)
When: Monday, June 29, at 3 p.m.
Where: Selhurst Park, London
TV: NBCSN
Point Spread: Burnley +0.5/Crystal Palace -0.5
Moneyline: Burnley +240/Crystal Palace +125/Draw +220
Total: Over 2.5 (+140)/Under 2.5 (-189)
(Odds available at Intertops Sportsbook)
Last Time Out:
Burnley edged Watford 1-0; Crystal Palace lost 4-0 to Liverpool.
Previous meeting:
Crystal Palace defeated Burnley 2-0 on Nov. 30 at Turf Moor.
About the Matchup:
With most of the big names playing in the non-televised FA Cup, two mid-table squads take center stage with hopes of getting over the hump and making it into the Europa League. Both teams sit just three points back of Tottenham for seventh place, and with Sheffield United falling apart and Arsenal anyone's guess, both sides have to feel good about their chances of making a run at the top seven.
Palace had the misfortune of awakening the sleeping dragon that was Liverpool, which woke up and clinched the championship in brilliant fashion, but the Eagles had actually been playing pretty well before that debacle. On the other side of the coin, Burnley bounced back well on Thursday, picking up a win over Watford after getting dissected at runner-up Manchester City. But can Burnley keep that momentum going when it's playing for the third time in seven days — and especially against Crystal Palace, a side they've lost four straight against?
Scouting Burnley:
If there's one thing we can say for sure about the Clarets, it's that they're never going to stop fighting. Burnley had every reason to drop points at home to Watford, given that they were coming off a total shellacking at City and facing a more rested team. Instead, Burnley stuck with it and earned a well-deserved 1-0 reward when Jay Rodriguez found the net.
But sticking with it hasn't historically been enough for Burnley when Crystal Palace is the opponent. Since sweeping Palace during year one in the Premier League, the Clarets have found no success against the Eagles, losing four meetings in a row and getting shut out in three of them, including their past two matches Selhurst Park.
To break that skid, Burnley is going to have to find another proven scorer. Leading man Chris Wood is still battling injuries, which means most of the pressure is going to fall to Rodriguez to keep the form he showed last week going. If he can handle it, this is Burnley's big chance to make a move up the table.
More Picks: Man U vs. Brighton Analysis & Predictions >>>
Scouting Crystal Palace:
The Liverpool explosion notwithstanding, Crystal Palace is still a solid defensive squad that doesn't allow many chances. But it's hard to keep pace with Liverpool, as the Eagles found out the hard way with their worst defensive performance of the season. Now, can Palace not only bounce back from the loss but fix their issues at the backline?
History says that they can. For one thing, Roy Hodgson knows how to get points in these matches and isn't going to change tactics just because his team had no chance whatsoever against Liverpool. For another, the loss to the Reds was only the ninth time all season that more than three goals have happened during a Palace match, meaning that one out of every three times the Eagles have taken the pitch have ended with two goals or less being scored.
That's just par for the course for a team that's scored only 28 times all season, worse than anyone in the Premier League except for almost certain relegation threat Norwich City, which hasn't scored a goal in Premier League action since the end of February. Palace at least has the ability to produce goals behind the likes of Jordan Ayew, who will be looking for his 10th goal of the season when this match gets underway, but the odds are that the Eagles will be looking to find a result in another low-scoring game.
Dan's Best Bets:
It's now been four matches since Burnley were able to leave Crystal Palace with so much as a point, so there isn't a lot to be had here from backing the Clarets on a double chance. Instead, you might want to look at taking Palace to win the match with under 2.5 goals scored. At +290, this seems to be a really solid option given that 23 of Palace's 31 games this year have gone under the 2.5 goal total.
If you're feeling that Palace is going to get its offense in gear, you could choose to instead just back the Eagles to win to nil, but the payout doesn't seem to be that great for that possibility. Sure, +225 isn't a bad return by any stretch of the imagination, but when you compare it to the odds for a win and under 2.5 goals scored, that number just doesn't do enough for me. I don't see Palace suddenly figuring out how to score, and I sure don't see it happening now, given how teams have consistently struggled to score in the first half since the pause.
In fact, based on that, you'll get good odds on a scoreless first half, which currently pays out at +135. However, this is one instance where I wouldn't recommend taking it, as Palace has seen a first-half goal occur in three consecutive matches. If you want to bet on precisely one goal happening in the first half, you'll get solid odds for that at +155. I think that's a safer way to play. Bet this game for FREE by receiving an unprecendted 200% bonus (Deposit $25 and get $50 extra added) when you sign up for a betting account at Intertops through this link! Use bonus code: ROOKIE200) 
Dan's Score Prediction:
This is undoubtedly a situation where a scoreless draw might not be a bad pick, but I think there's just enough in here for Palace to get a result and move back toward its pursuit of a Europa League berth. Palace has better and healthier scorers and a rock-solid defense that's anxious to make up for its awful showing against Liverpool.
A low-scoring matchup is far from the most exciting way to play, but it's proven to be pretty effective in the Premier League since the restart. I think Palace does keep its mastery over Burnley here with a first-half goal that allows the Eagles to boss the rest of the match and prevent anything from going into their own net. I'm going to take a 1-0 win for Palace at +550.