Los Angeles Galaxy vs. Austin FC Predictions 5/8/22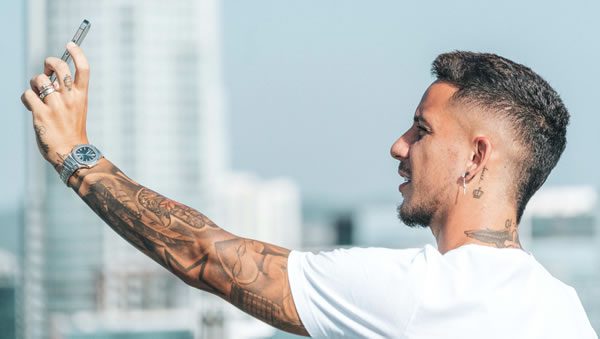 Los Angeles Galaxy (5-3-1, 16 points, 3rd place Western Conference) vs. Austin FC (6-1-2, 20 points, 2nd place Western Conference)
When: Sunday, May 8, 7 p.m.
Where: Q2 Stadium, Austin, Texas
TV: FS1
Point Spread: LA Galaxy +0.5/Austin -0.5 (BAS)
Moneyline: LA Galaxy +210/Austin +115/Draw +260
Total: Over 2.5 (-155)/Under 2.5 (+110)
Last Time Out:
LA Galaxy lost 1-0 to Real Salt Lake; Austin beat Houston 2-1.
Previous meeting:
Austin defeated LA Galaxy 2-0 on Sept. 26, 2021, at Q2 Stadium.
About the Matchup:
Austin appears to be the next relatively new club to make a run at MLS success, as the Oaks come into this match riding a six-match unbeaten streak that's included four straight victories. Only Portland has managed to get the better of Austin in its second season in MLS, and only Seattle has managed to take even a point off of Austin at Q2 Stadium, where the Oaks have outscored their opponents by 15-2.
That's a real problem for the Galaxy, which has just one win in its past four trips away from Los Angeles. Even that came with a bit of an asterisk, as the Galaxy needed an own goal and a red card from Portland to create their cushion in their one-road victory over that stretch. They haven't scored in either of their past two road matches and struggled to generate much of anything in the way of attack against Real Salt Lake the last time they took the pitch, taking just six shots at the net. With the Galaxy not scoring, it might be tough for them to deal with an Austin attack that has been relentless for most of the season.
Scouting Los Angeles Galaxy:
This isn't your older brother's Galaxy. Los Angeles was once known as a shoot all day and defend when you have to side, but the Galaxy of 2022 are winning by playing tough defense and limiting opponents' chances. Their 1-0 win over Nashville was a perfect example of how the Galaxy wants to play: don't give up many shots and make sure the few shots you do give up are of substandard quality. That's why the Galaxy have given up just two goals in open play and seven overall and why they're sitting in third in the West despite just ten goals to their name. Los Angeles doesn't need to put home a lot of goals as long as it isn't conceding them, and for the most part, the Galaxy haven't been conceding much of anything. Only longtime nemesis Seattle has managed to breach the Galaxy defense more than once in 90 minutes, which gives you a pretty good idea of this team's commitment to defending. The Galaxy does have some offensive talent, namely in the person of Chicharito, but so far, they've been content to ride out a 1-0 win whenever the opportunity has presented itself.
Scouting Austin:
It's time for Austin, which has played one of the softest opening schedules in MLS history through its first nine games. The Oaks have seen mostly the bottom of the barrel of MLS in their first nine matches, and to their credit, they've been beating up on those teams by outscoring them 22-8 on the year. Against Houston last week, Austin did make a statement in coming back on the road after falling behind after five minutes. A young team often folds in the face of the kind of adversity that the Oaks dealt with last time out, and Austin didn't come close to falling flat. This team might be in just its second year in the league, but it has real veteran talent in Max Urruti and a genuine star in Sebastian Driussi, who's leading MLS with seven goals to his name. To quote legendary basketball (and brief soccer) coach Gary Williams, sometimes a team that is beating bad teams is a good team. This appears to be the case.
Dan's Best Bets:
I don't see this match featuring a lot of scoring. These are strong defensive clubs, and the Galaxy seems committed to making sure that their opponents don't get more than a couple of good looks at the net. Because of that, I think under 2.5 goals at +110 holds a lot of value, as I don't think either side gets off to a hot start in this one. If you want to play more aggressively, I'll pair that first play with Austin to claim a win at +450. Austin is capable of scoring in bunches, but the Oaks are more chameleon-like and can adjust to a wide range of topics. I think this is a match where Austin focuses on getting one early marker against the vaunted Galaxy defense and then tries to see off the rest of the evening. It wouldn't surprise me if Driussi finds an early marker and uses it to dictate the terms of the rest of the match.
Dan's Score Prediction:
With these teams going in hard on defense, I don't expect a lot of action in this matchup. I think Austin will use this to help prove that it's one of the stronger sides in the Western Conference and that it can genuinely expect to win against more established sides. The teams played out a pair of two-goal results last year, but I think this will feature even more defense than last year. I'll back Austin to win by 1-0 at +825.