Israel Adesanya vs. Paulo Costa Fight Analysis & Predictions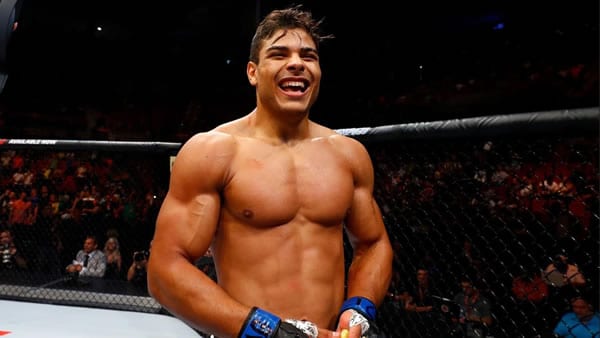 UFC 253 Picks
When: Saturday, September 26, 2020
Where: TBD
TV: PPV
This is really as good as it gets—two undefeated ultra-dangerous battlers duking it out for the belt. Israel Adesanya, known as the Last Stylebender, has taken the sport by storm with an unbeaten run while going through the middleweight division with emphasis and becoming the UFC champ at 185 pounds. He now looks for his second defense of the full title but appears to have his hands full with the menacing and lethal top contender Paulo Costa, a rampaging slugger who no one has come close to repelling. Who will get the upper hand in this one?
Fight Analysis:
Israel Adesanya, 19-0 (14 KOs), (-170) vs. Paulo Costa, 13-0 (11 KOs, 1 Submission), (+140)
UFC Middleweight Champion Israel Adesanya takes on top contender Paulo Costa in a much-anticipated bout for the 185-pound title. At 29, two years younger than Adesanya, Costa is another in a long line of scary Brazilians who can instantly shut a guy's lights off. And that's about what he has done, with nine first-round stoppages to start his career, with not much slowing down since he came into the UFC. In his last fight in August of last year, he decisioned top contender Yoel Romero, who was also Adesanya's last opponent in March, also by decision.
It's actually quite unusual in this sport to see two undefeated fighters in a title fight. But as each of these men rose through the ranks, there wasn't much falloff. Adesanya kept winning without much difficulty, with Costa continuing his rampage when he stepped up to the big leagues. Neither man seems like he's going to be dissuaded easily.
The physicality of this fight is striking. Adesanya is an elongated six-four 185-pounder with an enormous 80-inch reach. That's a lot of length for a middleweight, and he knows how to use it, maintaining range with his probing strikes while using nimble footwork to stay in his wheelhouse. Costa may only be six-feet, and he has an 8-inch deficit in reach, but length is not his game. The guy is built like a light heavyweight, simply a hulking specimen at this weight. Some have speculated that he must receive some artificial enhancement—that's how impressive a specimen he is. So you not only have two of the bigger talents at middleweight in this fight but two of the more-physically daunting 185-pounders this sport has ever seen.
Costa continued his reign of terror when he joined the UFC, but it might be his only fight that went the distance that distinguishes him most for the purposes of this fight, and it was his decision win over Romero. Though it was only a three-rounder, it showed that not only can Costa hang in there at an elevated level of class, but that he isn't lost when his power doesn't immediately settle matters. When Costa beat Romero, it was Fight of the Night. When Adesanya got Romero 7 months later, it was a stinker—a barely watchable fight that didn't come close to expectations.
DEPOSIT $100 AND GET $100 FREE AT MYBOOKIE SPORTSBOOK! FREE BETS!
The stylistic contrast is as stark as it gets in this fight. You have the long-distance fighter in Adesanya, who throws straight shots from long range, bolstered by his speed and mastery of range. He is opposed by the juggernaut brawler in Costa. The Brazilian challenger throws some of the meanest body shots in the UFC. The thing is that he needs to corral his opponent. And when he has his man trapped against the cage, his work is marvelous—mixing it up to the head and body and really doing serious damage. But when more in the center of the octagon, at long-range, he's not always that effective. And when he opens up when he's out of range, he's really susceptible to the things Adesanya does well, namely throwing quick and straight shots, which work nicely against a slower, hooking fighter like Costa who tends to lunge and get a little out-of-sorts. We saw this in patches against Uriah Hall, who is like a cheap man's Adesanya in many ways.
Costa has been the kind of guy who charges in and lets his hands go. But with so few fights and having not had to beat guys like this, other aspects of his game could cost him. He's a bit reckless in his pursuit, knowing that once he trades with a guy, he's going to get the better of it. Against an ultra-precise champion like Adesanya, however, liabilities like that tend to show. With his vast edges in speed, precision, and reach, Adesanya might actually prefer a go-get-'em type of fighter like Costa.
A few things about Adesanya's makeup are serious factors in this fight. His ability to withstand pressure and even thrive in the face of it has been remarkable. Against a speedier Whittaker, he was able to use his opponent's pursuit against him, running him into different shots and eventually finishing the fight. Making it all come together is what appears to be a special gas tank, the notion that Adesanya can do this forever if he wanted to. He never gasses.
With Costa's talent, power, and ambition, no one can count him out with a completely clear head. And anyone who picks him isn't lost because he might be the most dangerous striker at 185 pounds and that has to count for something. But the obviousness of his attacks makes him a dicey style matchup for the champion. I just think that what Adesanya does best meshes really well with Costa, and I see Adesanya having a much more realistic path to victory in this one. I'll go with the champion.
My Pick to Win:
I'm picking Israel Adesanya at -170 betting odds. I see him being able to navigate his way around the octagon, dissuading Costa with well-placed shots, and either stopping him late or getting the decision win. Bet your UFC 253 picks for FREE by depositing $25 and getting an extra $50 added to your betting account at Intertops Sportsbook! Once you sign up and deposit, you need to use bonus code ROOKIE200.