UFC 232 Main Event Predictions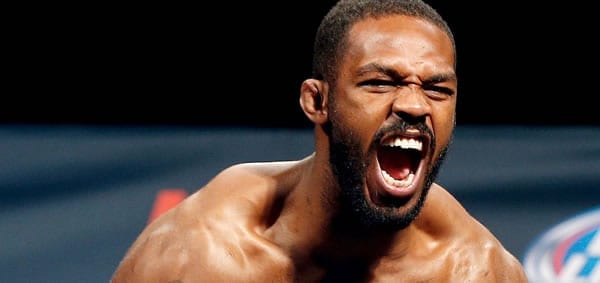 UFC 232: Jones vs. Gustafsson II Picks
When: Saturday, December 29, 2018
Where: T-Mobile Arena, Las Vegas, Nevada
TV: PPV
Fight Analysis:
UFC 232 is the end-of-the-year card and this year, it packs endless fireworks. At the top of the bill is the long-awaited return of the king Jon Jones, as he takes on Alexander Gustafsson in a rematch. The first one was a close fight that was high in entertainment-value. The stakes are just as high for this bout, with the title and legacies hanging in the balance. Let's break down who has the edge in this rematch!
Jon Jones, 22-1 (9 KOs, 6 Submissions), (-270) vs. Alexander Gustafsson, 22-4 (11 KOs, 3 Submissions), (+230)
Jon Jones takes on Alexander Gustafsson for the UFC Light Heavyweight Title on December 29 in the UFC 232 main event. For Jones, 31, it's a chance for him to regain the title in a rematch against the guy who gave him his toughest fight in a title defense in 2013. Jones won a decision that was met with some controversy, but a whole lot has happened since then. Unfortunately for Jones, much of it has been outside the octagon.
This signifies yet another comeback for the man many feel is the finest MMA fighter ever. Without getting into the merit of each wayward drug test attributed to Jones, this is his first appearance since he tested positive after beating Daniel Cormier in July of 2017. The win was overturned and Jones was suspended. There is no denying that despite the veracity of each failed test, he has pushed the envelope pretty far in terms of being a screw-up. Since beating Gustafsson over five years ago, he has fought four times.
Gustafsson, also 31, hasn't been lighting the world on fire himself. His octagon appearances have gotten more-sporadic and he's tasted defeat twice since nearly unseating Jones in a monstrous upset. A massive destruction at the hands of Anthony Johnson, followed by a loss to Daniel Cormier in a close title-fight loss, both in 2015, set him backwards some. He fought just twice since, with his last fight being a nice KO win over Glover Teixeira in May of last year. So, any feeling that Jones' time has passed needs to be tempered with the fact that Gustafsson has been inactive and hasn't exactly thrived at the top levels of 205 pounds since the first Jones fight.
Still, the stylistic issues that troubled Jones the first time are still in play. The Swede is one of the only light heavyweights that matches up well size-wise with the former champion Jones. He's very long, though not as long as Jones. But it's still a different look for "Bones," who is used to dwarfing his foes in the octagon. He was the first fighter to score a successful takedown on Jones, while his takedown defense enabled him to avert Jones' early takedown attempts.
It may seem like it was a decade ago, but it's hard to forget what a tremendous 5-rounder it was the first time these two mixed it up at 165. It was a back-and-forth affair, with Gustafsson's fast start taking many by surprise, including Jones. The fight reflected well on both men, who each walked through a lot of punishment to get to the final bell. Jones' late spurt was enough to seal the win, but it was a very close and contested decision.
Bet on UFC 232 with your credit card!
Wagers available on distance (round) and outright winner plus more.
Check them out!
In terms of wrestling, Gustafsson held his own against Jones, especially in the early rounds. And for much of the fight, he outboxed Jones. Gustafsson was roughed up some by Jones' elbows and kicks, but overall, he did well both on his feet and on the ground. It wasn't until the final round when Jones was even able to land a takedown on Gustafsson.
Five years is an eternity in this sport. Some questions loom. On Jones' side, when will all the inactivity and monkey-business register in his actual fighting form? Does he still have his razor's edge? If one would have projected what the future had in store, you would think he'd be a heavyweight by now. How easy is it for him to still pare down his big frame to 205 pounds?
For Gustafsson, the results are mixed. Injuries have led to long spells of inactivity. You can't rule him out for losing to a monster like Johnson, though it was a violent KO defeat. He has some separation from that in terms of time and came close to beating Cormier for the belt in his other title-try, showing a fighter who is still near the top of his game. His body of work over the last several years is so sparse that it's hard to really find what peg-hole Gustafsson belongs.
While you want to gauge Gustafsson's standing in overall terms, it's important to remember how critical styles are in a sport like this. Granted, there are probably more concerns that Gustafsson is less of a force at 31 than he was at 26 than there are for Jones. For all his issues, we don't actually possess any evidence that Jones is a diminished fighting force. Any slippage is more or less a projection at this point.
Again, styles speak loudest in this sport. It's like years ago when George Foreman destroyed Joe Frazier, who had beaten Muhammad Ali. So when Foreman and Ali fought, who won? There is something about certain fighters that register differently against various opponents. Against Gustafsson, Jones is more in-range when he launches strikes and in their first fight, he paid the price. He can't manhandle Gustafsson the way he does most opponents.
There is a lot of offsetting data in this matchup. Stylistically, different skills are rendered moot by what the other guy does. Jones' recent trials and tribulations resonate less when considering Gustafsson's injuries, setbacks, and inactivity. On one hand, Gustafsson should be hungrier, having not yet tasted the championship champagne. But since when did Jones look to be mailing it in? When last seen in the octagon last year, he surely didn't fight like a rich man.
In other words, the bigger leap-of-faith in this matchup is to suspect a reduced version of Jones. Everything worked out beautifully the first time around for Gustafsson and he still came up short. I suspect his style will always be a thorn in Jones' side, but that time has not been terribly kind to the Swede. Inactivity is never good, but Gustafsson's was not by his own hand. And in the interim, he racked up a lot of wear and tear. I see Jones being his superior and by a wider margin this time.
My Pick to Win: I'm betting on Jon Jones to win at -270 betting odds. Gustafsson is better now in some ways and maybe a greater menace with his hands. Jones knows what's coming this time and is also eager to re-establish his brand. At the end of the day, he's never been out-fought and is probably the greatest of all-time.