UFC 241 Picks: Daniel Cormier vs. Stipe Miocic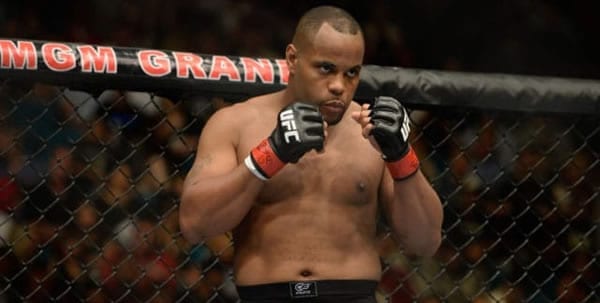 UFC 241 Picks
When: Saturday, August 17, 2019
Where: Honda Center, Anaheim, California
TV: PPV
Fight Analysis
The big men take center stage in the UFC 241 main event at the Honda Center in Anaheim, as UFC Heavyweight Champion Daniel Cormier battles former champ Stipe Miocic in an anticipated rematch. These two met in UFC 226 in July of 2018, with Cormier winning his second championship via first-round knockout. Miocic now looks to regain his belt against an esteemed double-champion who is still going strong at age 40, looking for a strong close to a tremendous career. Let's see what we can come up with betting-wise for Cormier-Miocic II.
Daniel Cormier, 22-1 (10 KOs, 5 Submissions), (-140) vs. Stipe Miocic, 18-3 (14 KOs), (+120)
Daniel Cormier makes the second defense of his title against the man he won it from in Stipe Miocic on August 17 at the Honda Center in Anaheim. Cormier has bad memories of this venue, as this is where he was stopped by Jon Jones in their second fight, a bout that was overturned after Jones popped dirty. He looks to make his second appearance here a more-successful one, and it won't be easy against a highly-credentialed battler in Miocic, one of the more accomplished UFC heavyweights in history. And while Cormier stopped him in the first round a little over a year ago, this still has the air of a competitive fight, as the odds well indicate.
The time since their first fight has been telling. It seemed like the UFC was trying to cultivate a big-money fight for Cormier, with a Brock Lesnar fight falling through and a third Jones matchup not yet materializing. At least Cormier has stayed busy, scoring a second-round submission-choke over dangerous Derrick Lewis. Miocic, who will turn 37 two days after this fight, has not fought since losing the strap to "DC." And it's understandable. Why risk his standing when he was coming off a record-setting run as champion, enough certainly to earn a rematch? Perhaps it was wise not to push the envelope, though it's always nice to enter a fight like this on a winning note.
Say what you will about the result of their first fight, but Miocic is one of the best big men ever. Entering that last fight, he was coming off wins over some of the more-dangerous heavyweights ever seen in a cage—guys like Fabricio Werdum, Alistair Overeem, Junior dos Santos, and the feared Francis Ngannou. And all but Ngannou were liquidated in the very first round. Losing one fight doesn't undo all that good work, especially when that loss comes against one of the better-versed fighters of all-time in Cormier.
Stipe Miocic
Miocic is a winner. His ability to manufacture a win is one of his key strengths, even if it didn't pan out against Cormier last year. He is as tough as any fighter in the organization and has overcome a lot to get to this position. At one point, he just seemed like a normal heavyweight contender. He then cranked it up a notch to become the main man at heavyweight. He pounces on errors with short, crisply-delivered strikes. He can stop a guy early or weather the storm and win a more-prolonged battle of attrition.
Miocic is also a lot bigger, which could play a role if this one goes longer than their first fight. This is still a guy who had one of the best 4-fight windows of any heavyweight in the history of the sport. Still, the size didn't seem to bother Cormier the first time around and it actually never has been a problem for the champion. Miocic, to his credit, complements his fine striking with excellent wrestling, but that's an area where he still pales in comparison to Cormier, whose on-the-mat credentials are above reproach. When one reflects on how Cormier out-struck Miocic in their first fight, one can see a dire equation forming for the ex-champ.
Bet on the winner, TKO Yes or No, and fight distance at
MyBookie
Daniel Cormier
Cormier is also a winner. His stamina is ungodly. And that's even if you survive the first few rounds, which Stipe wasn't able to do the first time. It's a unique sight to behold, as you watch a man under six-feet and not built like a typical athlete literally throw around and rag-doll these humongous beasts that "DC" has vanquished. He is living proof that this doesn't come down to size, but rather skills—an area where few can compete with the champion. It says a lot that in Cormier's long stay at the top of the sport, only Jon Jones has been able to beat him. And how sure are we that both of those fights were on the up-and-up, considering Jones' test-results from their second fight?
Still, when talking about the heavyweight with the most accomplishments, we're talking Stipe Miocic. Some feel an eye-poke may have hurt his chances in that first fight. We'll never know. Perhaps something inside Cormier will be a bit deflated, as the big-money fight never came about and he now has to fight the same guy over again, a fighter who wasn't his first or even second choice. Beating Miocic once is hard enough. Twice is more of a crap-shoot.
When watching their first fight, it was clear that really anything could happen. But I think even at his advanced age, we see Cormier really coming along with his hands. Against a bigger fighter who was fancied by many to be the better striker, we saw Cormier landing a multitude of strikes, even adding leg-kicks with his vastly-improved boxing skill-set. Having been an Olympic wrestler, he's by far the best in that category in the entire heavyweight division, if not the UFC. He doesn't look the part—a short, chubby 40-year old. But he's even more accustomed to the weight now, and he outweighed Miocic in their first fight.
Again, the case for Miocic is, in fact, a good one. He got caught by one punch last time. It wasn't a systematic failure that led to the defeat, just an unfortunate sequence. He was able to avoid being taken down, though the fight didn't even last a round. Miocic had Cormier backing up in spots, and it was easy to see how he could make it work if he landed a big shot. But when it counted, it was Cormier who used his greater skill to cultivate the big "W." And at -140, I don't see much reason to assume it will be different in the rematch. It's a dangerous spot, but I like Cormier to retain his UFC Heavyweight Title.
My Pick to Win: I'm betting on Daniel Cormier to win at -140 betting odds at 5Dimes. At the end of the day, skills pay the bills, and Cormier has an edge in that area. I think his margin for error, in general, is a bit wider than Miocic's, who is at risk in more ways than his opponent. A lot of this fight comes down to who will strike first, but the value isn't bad on the fighter who already has shown he has a path to victory that he can complete.