UFC 245 Picks – Fight Analysis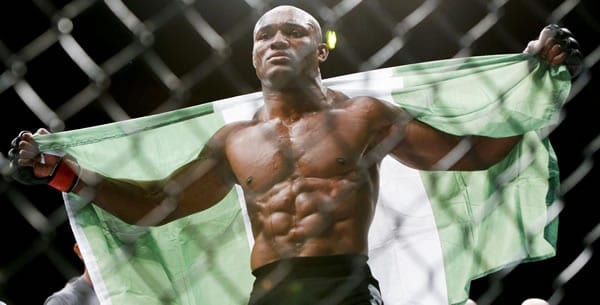 UFC 245 Predictions - Main Bout Analysis
When: Saturday, December 14, 2019
Where: T-Mobile Arena, Las Vegas, Nevada
TV: PPV
Fight Analysis:
UFC 245 is probably the card of the year, headlined by multiple championship fights with some of the biggest stars in the sport making appearances. At the top of the bill is a welterweight championship bout between champion Kamaru Usman and challenger Colby Covington in a grudge match. Leading up to that is a featherweight title fight between champion Max Holloway and rampaging challenger Alexander Volkanovski. Let's see what we can come up with for UFC 245!
Kamaru Usman, 15-1 (6 KOs, 1 Submission), (-190) vs. Colby Covington, 15-1 (2 KOs, 5 Submissions), (+155)
In the main event from Vegas, UFC Welterweight Champion Kamaru Usman defends against Colby Covington. It's a grudge match, with the rancor between these two having intensified in recent months, as their paths now collide. We have two peaking 170-pounders, where picking a winner is truly difficult. Since his 2nd pro fight, Usman has done nothing but win, while Covington is on a nice 7-fight win streak of his own. Injuries have kept Usman inactive since he won the belt from Tyron Woodley. Covington's last fight was a good win over ex-champ Robbie Lawler. These are the top two dogs in this division.
These two have similarities in styles, with enough wrinkles to make them different. Both certainly use wrestling a lot and usually to really good effects. Usman is more of a ground-and-pound guy, and I do believe he is stronger and hits harder. Covington is more able to look smooth on his feet, and he puts a super-hard pace on his fighting, often overwhelming opponents with his stamina. Covington is a guy you need to view using the big picture. In short windows, he might not match Usman' physicality and danger-element, but over the long-haul, his pace usually drowns the opposition, as he is hard to pin down with his constant switches in style.
I think what we see in the octagon is what these guys choose to do, rather than a measurement of their actual abilities. In other words, Usman might have more control with his wrestling, but I'm not sure that makes him better. Covington likes to get a little less-involved and tangled up on the ground, not because his wrestling is inferior necessarily, but because he likes to have more options, like being able to get to his feet or having some limbs loose to do damage.
It's a hard-to-pick fight between two guys who stop less than half of their opponents, making one think this could go the full 25-minute distance. Things like stamina and willpower will be huge keys to this fight. Usman has thrived on the biggest of stages before and is maybe the better-known fighter in terms of what he can do. Covington's improvement over the last few years is hard to overlook, and that stamina and pace of his could go a long way in a fight like this. It's one of those weird things where if forced to pick straight-up, I would say Usman. But value-wise, I have to go with Covington. At +155, the value lies with him, and despite thinking Usman might have a slight edge overall, I'm going to go with value on this one and take Covington.
My Pick to Win: I'm betting on Colby Covington at +155 betting odds. His value is good and facing a champ who has stopped under half of his opposition, his stamina and skills should have him right in this fight, which I feel will go to a decision that won't be without some controversy.
Bet on outright winner, duration, TKO and more at
MyBookie
Max Holloway, 21-4 (10 KOs, 2 Submissions), (-175) vs. Alexander Volkanovski, 20-1 (11 KOs, 3 Submissions), (+145)
UFC Featherweight Champion Max Holloway battles top contender Alexander Volkanovski on the UFC 245 main card. After an unsuccessful move up to lightweight, the champion Holloway moved back down to 145 pounds and registered a nice win over ex-champ Frankie Edgar in his last Octagon outing. The fight reaffirmed Holloway as the top dog at featherweight, as some feel he is the best at this weight. But there are some who are thinking he might have met his match, with Volkanovski a unique and exceedingly-dangerous contender who is on a big roll.
I think it's wise to not hold Holloway's unsuccessful move to lightweight against him. This is where he belongs, and if we operate under that pretense, there is nothing much to call him out about at 145, where he has run over one challenger after the next. He has taken on the best, and it seems like he's been around a long time for a guy who is just 28. His challenger, considered by far the fresher face in the sport, is actually three years Holloway's senior at 31. Still, Holloway has vanquished an impressive list of grapplers, strikers, and BJJ guys. At times, there are good cases to make against Holloway, but at 145, he just wins.
There are a few things that make this one a little different for Holloway. The challenger is a huge featherweight. A bigger man in the past, he somehow managed to pare down to 145, when he's really a 200-pound guy. He has that kind of strength and is able to bring that into the octagon, where fellow 145-pounders are a bit overwhelmed. His main asset is his strength, and in that regard, he offers a unique challenge to the champion. Holloway has beaten all kinds of fighters, but no one with the sheer power and strength of Volkanovski.
I think Volkanovski's strength gives him a leg-up. It's such a pronounced edge in a sport and at a level where those edges are usually negligible at best. For Volkanovski, his power is so over-the-top that it's almost a skill-set onto itself. And after wide wins over Chad Mendes and Jose Aldo, he has shown it translates at a high level. I have been wrong about Holloway before, and what makes sense doesn't always translate in the cage due to Holloway just being a pure fighter, the kind of guy who can lessen the advantages that his opponents possess. But Volkanovski could be the next big thing at 145 pounds, and at this price, it's hard to pass up. I'll take Volkanovski.
My Pick to Win: I'm betting on Alexander Volkanovski at +145 betting odds. Volkanovski has a lot of skills and stamina, with his extreme strength making him a tough task over the 5-round distance. Holloway is esteemed, credentialed, and has shown this is his wheelhouse, so it won't be easy. I just can't help but think this is the right spot for Volkanovski. Find the most prop bets for these fights at 5Dimes Sportsbook!