UFC 246 Picks – Fight Analysis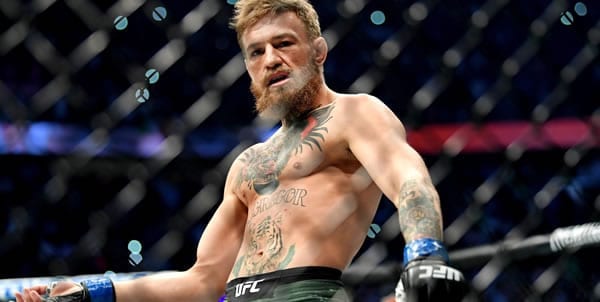 UFC 246 Picks
When: Saturday, January 18, 2020
Where: T-Mobile Arena, Las Vegas, Nevada
TV: PPV
UFC 246 features the return of the big-money man in the sport in Conor McGregor, as he battles Donald Cerrone in the welterweight main event in Las Vegas. With McGregor comes big money, as Cerrone gets a well-deserved taste of some real loot. Fans should anticipate an exciting night where we will see if the megastar still has the mega fighting talent, as he battles one of the more liked and respected battlers in the organization in Cerrone.
Fight Analysis:
Conor McGregor, 21-4 (18 KOs, 1 Submission), (-235) vs. Donald Cerrone, 36-13 (10 KOs, 17 Submissions), (+185)
Conor McGregor takes on Donald Cerrone in the UFC 246 main event in a welterweight 5-round bout. After over a year off, McGregor returns at 170 pounds against a highly-credentialed MMA practitioner in Cerrone. It's a critical bout. For the highly-tenured Cerrone, he gets a major payday and a chance to score what would be the signature win in a meritorious career that has fallen a bit short of clear-cut greatness. But the eyes are on McGregor. Does he still have it? Has the pursuit of millions extinguished his competitive fire? Or have some recent setbacks made him look worse than he is and he's now ready to get back to the business of being a multi-million-dollar powerhouse?
One of the more interesting angles in this fight is the weight, which is set at 170 pounds. Both men last fought at 155 pounds. Cerrone, 36, has been fighting in both divisions for most of his career, with most of his recent work at lightweight. McGregor, a former featherweight champion, also last fought at 155 in a late-2018 loss to champion Khabib Nurmagomedov. So it's not like Conor is taking on some massive 170-pounder, but after going 1-1 in two 170-pound bouts, McGregor's merit at this poundage is a bit iffy. Again, I wouldn't read too much into it, as both men have moved up and down the scale in their careers quite a bit.
Cerrone can lose this fight and then get right back to the business of being Donald Cerrone. McGregor, however, needs this win. As of now, his name-power is still enough to headline a UFC pay-per-view. Another loss would make it hard to justify his status. It feels odd to call into question the body of work of a man who won two UFC titles, providing some ultra-memorable moments along the way. But this fight is taking place in 2020, and the last time McGregor tasted victory was in 2016. At some point, you need the wins to justify the stature, and as of late, McGregor shines brighter as a celeb than he does as an actual fighter.
In many ways, you can't question the marketing and earning ability of a fighter who set himself up for life financially in McGregor. But he stopped winning. Granted, giving Floyd Mayweather a good fight and losing, while falling to the mighty Khabib are setbacks that can be explained. But Nate Diaz isn't a champion, and he didn't do that great in their two-fight series, either, getting stopped and winning a narrow decision in their two fights. It's only fair to wonder if all the money and fame got to him a little bit. At the very least, his prime was more lucrative than it was legacy-building. Long-removed from his last win, he is now 31. But urgency should resonate here, and let's face it, the level of competition makes it so he might be more in his wheelhouse. Again, not beating Floyd in a boxing match and Khabib being too much for him hardly suggests he's not cut out for this anymore. However, make no mistake, this is the invisible line in the sand and if he loses, what he once had as a fighter is gone forever.
Bet on outright winner, round, yes or no TKO at
MyBookie
!
Cerrone is in many ways a perfect opponent for McGregor. His name-value is robust, as he is one of the more recognizable fighters under the UFC banner. His career has seen its share of highs and lows. His work requires a different evaluative lens. With Cerrone, he wins some, he loses some, and he just keeps going. It's not the same trajectory of other fighters who are spit out of the business after falling on hard times. You can't count out Cerrone, as he always comes back with big wins to breathe life back into his career. As of now, he's on a down-cycle having dumped two straight. But in losing to Tony Ferguson and Justin Gaethje, he has run into two monsters, getting stopped in both fights. He had started to cook right before that with some big wins, including one over highly-ranked Al Iaquinta.
After a long and demanding career and coming off two stoppage losses in a row at age 36, one could sense McGregor trying to catch Cerrone at the right time. And maybe he is. It's just impossible to count Cerrone out, as one might with another fighter his age coming off two bad losses. Cerrone's level seems to maintain a level of consistency. And he's very dangerous. If someone doesn't have their act together, Cerrone will find that out. As natural a fighter as there is in the UFC, the fighter known as "Cowboy" is a tough out for anyone.
One can sense, however, that McGregor is serious. It's not just the bad news from inside the ring and cage, but all the other stuff too. With all the bad outside press, most of which paints him in an unflattering light, it has been a stream of negativity for the past several years on McGregor. Rather than triumphs, there are defeats, instances of him acting like the fame got to him, and just one knock on the head after the next in the PR department. Accounts from his training camp suggest a refocused fighter eager to inject something in the way of a positive development into the story of his life.
Both guys are dangerous and look to finish fights. It being a five-rounder might help Cerrone. He is a slow starter who needs a little time to get going. In addition, it's hard not to notice that McGregor has a recurring stamina issue that surfaces in more drawn-out fights. Still, the fact that Cerrone is a "slow starter" could be a liability against the always fast-starting Conor. An early McGregor assault on a Cerrone who isn't ready to hit the ground running could take Cowboy right out of the fight. Having been stopped four times since 2017, it's not something that is as hard to do as it used to be. I think the timing of this fight and some quirks within the matchup component make it likely that it will be McGregor who hits the winner's circle on January 18. I'll go with Conor in this one.
My Pick to Win: I'm betting on Conor McGregor at -235 betting odds. This is do-or-die for McGregor, but it's a far-more winnable spot than what he's seen in the octagon in a number of years. With enough recent setbacks to make one wonder how in his prime Cerrone is at this point, I see McGregor still having enough resources to pull out of this one ahead. Where are you betting UFC 246? Bet the McGregor/Cerrone fight for FREE by taking advantage of a massive 100% REAL CASH bonus where you deposit anywhere from $100 to $300 and get a dollar for dollar matching bonus that you can use to bet on the fight! You must use bonus code PREDICT100 when registering at MYBookie!