UFC 247 Picks – Fight Analysis & Predictions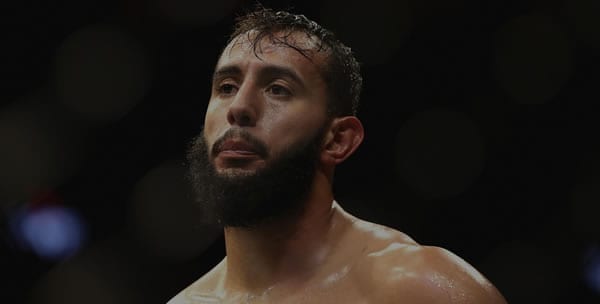 UFC 247 Picks
When: Saturday, February 8, 2019 at 10PM EST
Where: Toyota Center, Houston, Texas
TV: PPV
UFC 247 from Houston features Jon Jones at the top of the bill, as one of the UFC's most-decorated champions defends his light heavyweight championship against unbeaten challenger Dominick Reyes on February 8. Jones looks to notch this win and move on to some big-money fights, potentially at heavyweight. But first, he must get by an unbeaten fighter who at the very least, has shown himself to be dangerous.
Fight Analysis:
Jon Jones, 25-1 (10 KOs, 6 Submissions), (-440) vs. Dominick Reyes, 12-0 (7 KOs, 2 Submissions), (+340)
Jon Jones defends his UFC Light Heavyweight Championship against Dominick Reyes in the UFC 247 main event in Houston. It's good to see a man many consider to be the best MMA fighter ever get back to the business of fighting regularly and defending his title. Over the years, some outside missteps almost cost him his prime. With three straight wins since returning, Jones is back on top of the 205-pound class.
With Jones, now 32, we know what we have. He's a gigantic light heavyweight, with his 84-inch reach being the envy of heavyweights. He can wrestle like a demon, kickbox his butt off, and sink in chokes if he gets the chance. He's as strong as they come and absolutely ruthless in the cage. There is no other MMA fighter who can boast of having a resume as Jones has. Any relevant fighter near this weight has been beaten before by this man. He is a master of range, able to dictate the tempo and terms of a fight. What can Reyes do that no other light heavyweight has managed to accomplish?
If looking for daylight for Reyes, there is some. One is that Jones might be getting a little ripe. No one really wants to discuss how narrowly Jones beat Thiago Santos in his last fight—a split decision that was a real grind for Jones. Nobody goes on forever, and after almost a decade at the top, with a lot of outside stuff, it's fair to wonder if that was an off-night or a sign that the gap between Jones and the rest of his light heavyweight peers is narrowing some.
BET YOUR UFC 247 PICKS FOR FREE! DEPOSIT $100 AND GET A $100 FREE BET AT  
MYBOOKIE!
With Reyes, you have a fighter who, in many ways, fulfills what you're usually looking for when gauging the prospects of a big underdog. First, he's undefeated. So we don't know how high his ceiling is. Maybe he hit it. Then again, maybe there's more. We just don't know—that's the point. The 29-year old from the California desert appeared to come out of nowhere. After spending the first several years of his career on smaller circuits, he joined the UFC in 2017 and has since scored six wins.
A 2018 win over Ovince Saint Preux illustrated Reyes' upside, which led to a tough bout with contender Volkan Oezdemir, a decision win for Reyes where some felt he was fortunate to get the nod. But a 103-second KO over ex-champion Chris Weidman really showed the brutality of Reyes, a vicious striker with a lethal left hand. We've also seen him sink in a few chokes in his career, but striking is where his real upside is in this fight.
With Jones being such a massive 205-pounder, it helps when a challenger can at least match the champion dimension-wise. While not having the same reach, Reyes is 6'4," so he won't be overwhelmed by the sheer size of Jones. He has the length to compete with Jones in the stand-up, though we'll see if he also has the overall skills to compete with the best to ever do it.
One shouldn't get carried away docking points from a fighter for things out of their control. In a 12-fight career, Reyes hasn't even had the chance to prove some things. Still, his track record is pretty sparse. On the one hand, he's undefeated and looks very dangerous. But he hasn't really thrived at a high level, with a tight decision over Oezdemir and a KO over a past-his-window Chris Weidman being his top wins. If someone were to beat Jones, you'd think they would beat Oezdemir with more room to spare.
In addition, you have a fighter in Reyes who hasn't really been able to flex a wide range of world-class skills. Not that he can't do a lot of things. He has good kicks and isn't completely lost on the ground. But he's highly-reliant ookn that left hand, and if you take that weapon away, it's unclear what he does that's really that good. And you don't get to be in Jones' position by not being able to take away the main weapon of your opponent. Jones knows that left hand is Reyes' ticket to glory here and look for him to mute that weapon.
Maybe in boxing, you give extra credit to an underdog challenger who can end fights quickly with punching power. In MMA, it's definitely nice to bet on a dog who has one outstanding trait, and punching power isn't a bad one to have. With all the different styles and things you can do in the cage, however, one compelling asset isn't enough—at least not at this level. You have to have something else. And that's the big question about Reyes.
Again, Jones didn't look that dominant in his last fight, and when fighters like him hit a wall, it's almost always a huge shock. You could maybe say Reyes is catching him at the best time, as this might be more doable now than it was 4-5 years ago. It's just that out of the top 20 things you can do in the octagon to win a fight, Jones is better at 19 of them. I see him getting Reyes out of there. I'll take Jones.
My Pick to Win:
I'm betting on Jon Jones to win at -440 betting odds. Reyes is dangerous, and that left hand can instantly end fights, but Jones surpasses Reyes in all other areas. And if I were inclined to take Reyes, I would want more than +340 for my efforts. It just seems like there are better ways to get +340 return on your money than going against Jones with a good but highly imperfect fighter like Reyes. Bet your UFC 247 picks at an online sportsbook where your credit card WILL work for deposits and where you'll receive a generous 50% bonus up to $1000 –> Bovada Sportsbook!
Get $60 of FREE member picks & predictions
(NO commitments. NO Credit Card. NO Salesman.)