UFC 265 Picks: Lewis vs. Gane & Nunes vs. Pena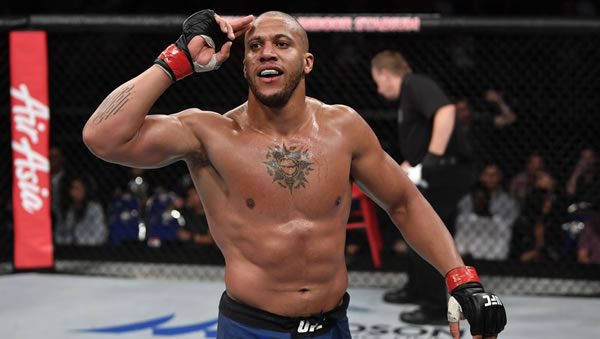 UFC 265 Fight Odds, Analysis & Predictions
When: Saturday, August 7, 2021
Where: Toyota Center, Houston, Texas
TV: PPV
UFC 265 features a hard-hitting main and co-main event where fans will be riveted to their seats. In the main event, heavyweight smasher Derrick Lewis and unbeaten contender Ciryl Gane will do battle. The stakes are high, with the winner of this fight all but guaranteed a shot at the heavyweight title. In the co-main event, Amanda Nunes defends her UFC Bantamweight Title against Juliana Pena, as the greatest female fighter in history looks to add more laurels to her ledger. Let's break it down!
Main Event Fights Analysis:
Derrick Lewis, 25-7 (20 KOs, 1 Submission), (+250) vs. Ciryl Gane, 9-0 (3 KOs, 3 Submissions), (-300)
Top heavyweight contenders Derrick Lewis and Ciryl Gane will do battle in a heavyweight 5-rounder, with the winner getting a shot at the title. With Lewis, 36, you have a longtime UFC slugger who has beaten his fair share of contenders, losing his only previous title shot to Daniel Cormier. But he holds a win over the current champion, Francis Ngannou. Gane is a fresher face on the scene, a 31-year old Frenchman who only turned pro in 2018. But he certainly looks the part, with nine straight wins to start his career, including six straight UFC wins.
These men strike an interesting contrast. Lewis is more of an every-man, a loosely put-together 265-pounder who might lack finesse and some technical aspects but carries indisputable dynamite in both fists. Gane, at 6'5," looks more the part, a chiseled athlete with a more complete repertoire of MMA skills. But whereas Lewis has been through the wringer, tangling with the best big men in the game, Gane is just getting started. Wins over guys like Junior do Santos, Jairzinho Rozenstruik, and Alexander Volkov are nice, but it's Lewis who knows what it's like to be at this level.
It's still good enough to make Gane the -300 favorite. Lewis has been the underdog in six of his last nine fights, and over the last handful of years, it's hard to find a fighter who has delivered more in the underdog role than Lewis. He overcame the odds in his last fight, with another smashing KO over a favored opponent, this time Curtis Blaydes. With that fight-ending power and his ability to retain his power through a fight, he's in many ways an ideal underdog selection.
Lewis is dangerous, should get robust support in Houston, and all he has to do is land his right hand. But Gane's stamina, technical approach, speed, and power gives him a more realistic path to victory. Betting against Lewis isn't easy to do, and no matter how well the other guy is doing, victory is never far away for the "Black Beast." I just think Gane's stamina and more complete arsenal should see him through.
My Pick to Win: I'm betting on Ciryl Gane at -300 betting odds. His chin might not be as tested as some would like, but he's been pretty dominant during his UFC tenure nonetheless, and his versatility, conditioning, and energy will make it awfully tough on Lewis.
Amanda Nunes, 21-4 (13 KOs, 4 Submissions), (-800) vs. Julianna Pena, 10-4, 3 KOs, 4 Submissions), (+500)
Bantamweight Champion Amanda Nunes will defend her belt against Julianna Pena in the co-main event. For Nunes, also the UFC Featherweight Champion, this is her 6th title defense from a title she won back in 2016. This will be her first fight at 135 pounds since 2019. Her opponent, Julianna Pena, has won 6 of 8 fights and is coming off a nice win over Sara McMann. But she is a long underdog for a reason.
Frankly, Nunes has cleaned out the women's divisions at 135 and 145 pounds. The list of compelling remaining contenders is shrinking. Nunes has claimed the scalp of every pertinent female fighter of this era. That leads to fighters like Pena getting title shots and not to impugn the worth or prospects of Pena, but it's not all that easy to picture a route to victory in this one.
At this level, Pena doesn't appear to be dangerous enough. Even at a level or two beneath Nunes, Pena hasn't exactly been dominant, winning some, losing some, and never quite appearing like a contender who is within reach of this task. Two fights ago, she was choked out by Germaine de Randamie; a fighter Nunes has twice beaten. There are levels to this.
It doesn't paint Pena's chances in a great light when her best chance is to hope something is wrong with Nunes. Having not made this weight in a while and now inching into her mid-thirties, will the 135-pound limit begin to trouble Nunes? It's something she hasn't done in a few years. And when we look at the history of this sport, we see a rapid turnover of champions. It's not like boxing, where it's not unusual to see a fighter be on top for a decade or more. Having won her title in 2016, we're due for a changing of the guard, but is Pena the one to do it?
Nunes is bigger than Pena and a whole lot stronger. The only time Pena was stopped was in her formative years. She's proven to be durable. It's still hard imagining her standing up to Nunes when the champ starts letting those hands go. It's a whole different thing when Nunes zeroes in and starts rifling shots, and it's doubtful Pena will have any answers. I'm taking Nunes in this one.
My Pick to Win: I'm betting on Amanda Nunes at -800 betting odds. While it's true that she's been on top for a while and hasn't made this weight in some time, Pena's list of skills isn't quite compelling enough to rate her as anything more than a fanciful longshot, and one would maybe want a little better than +500 return in the event that she could pull this off. It won't be a cinch, but an in-shape Nunes should be able to get out of this one with her belt still strapped around her waist. Bet the fight for FREE by scoring a 200% bonus at the web's oldest sportsbook —> Intertops! Simply enter the promo code ROOKIE200 before you deposit and they'll turn your $25 deposit into $75 with a 200% bonus!