UFC 266 Main Card Fight Analysis & Predictions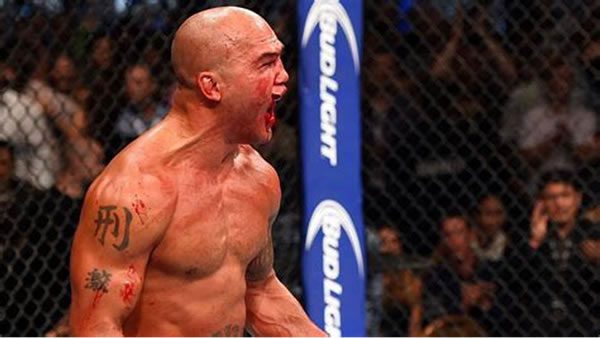 UFC 266 Main Card Predictions
When: Saturday, September 25, 2021
Where: T-Mobile Arena, Las Vegas, Nevada
TV: PPV
UFC 266 Fight Analysis:
The main card of UFC 266 is chock-full of interesting bouts, two of the more interesting ones being Nate Diaz vs. Robbie Lawler and Curtis Blaydes vs. Jairzinho Rozenstruik. The Diaz-Lawler bout features the long-awaited return of one of the best in the business in Nick Diaz, as he faces a nemesis with whom the history runs deep in Robbie Lawler. Heavyweights Blaydes and Rosenstruik are two supreme strikers where fireworks are all but guaranteed. Let's break these bouts down as we brace for the huge September 25 card from Vegas!
Nick Diaz, 26-9 (13 KOs, 8 Submissions), (+105) vs. Robbie Lawler, 28-15 (20 KOs, 1 Submission), (-125)–Bovada
Welterweights Nick Diaz and Robbie Lawler tangle in a rematch on the UFC 266 main card. These two first met way back in 2004, with Diaz winning by KO. That was 17 years ago when both were young bucks. That's obviously no longer the case, with Lawler a well-traveled 39 and Diaz a year younger at 38. Lawler has been relatively active, a fighter who is at the end of his career and a loser of four straight. But he has at least been fighting.
Without unraveling the absurd ins and outs of Diaz's inactivity, the bottom line is that since 2011, he has fought a total of three times. It may take some by surprise to find out that his most recent fights were in 2012, 2013, and 2015 and that he didn't win any of those fights. To basically go dormant from the ages of 28-38 is a strange way to build a career. At this point, one has to wonder if he can still make it happen in the octagon. He hasn't been active, his most recent appearances were not successful ones, and whatever you think about the merits of his situation, he essentially chose smoking grass over a fight career.
Then again, you have an opponent in Lawler, who, in his current incarnation, is a far cry from the top guys with whom Diaz has been in the octagon. Four straight losses and five in his last six illustrate a career in freefall. It's not the first time he has been in this spot, once miraculously resurrecting a career with an improbable title-winning run. But he has shot his load, only beating Donald Cerrone since losing the belt to Woodley over five years ago. And some of those losses were particularly distressing, especially a 2019 first-round submission loss to the since thoroughly-exposed Ben Askren.
In other words, this version of Lawler could very well be more in Diaz' wheelhouse. Always very successful against all but the best, Diaz is being eased back into another UFC run. With marijuana restrictions being taken away and the Diaz name still carrying a lot of weight, it's somewhat clear what the UFC brass wants to see happen here. There isn't much future in trying to resuscitate Lawler. The money is in a Diaz comeback.
Lawler will always carry thunder in his fists, and no matter how far a fighter depreciates, that's the last thing to go. And fighting a long-dormant Diaz presents some opportunities he may not have gotten against the more-primed opposition he has been facing. I just think the exit for Lawler is already in plain view, and what we see here is the inevitable playing-out of a really good up-and-down career that is as good as finished. I like Diaz in this one.
My Prediction to Win:
The Bovada line of Diaz at +105 has a lot of upside if Diaz is serious about this comeback. He showed he has Lawler's number many years ago, and even though his inactivity is a concern, I think he repeats the win.
Curtis Blaydes, 14-3 (10 KOs), (-300) vs. Jairzinho Rozenstruik, 12-2 (11 KOs), (+230)
Heavyweight bangers Curtis Blaydes and Jairzinho Rozenstruik battle in a high-stakes heavyweight battle where a full-distance fight seems unlikely. Both men's careers in the UFC have seen splashy knockouts, mostly on the giving end but also on the receiving end. For Blaydes, a contender who was flying high until running into Derrick Lewis's fists in February, he will be looking to get back into title contention with a win over another ranking big man in Rozenstruik. The Surinamese slugger is coming off a nice KO win in June over Augusto Sakai.
Both men are X-factors in this division. A pair of dangerous strikers who are also vulnerable enough to keep them from establishing clear-cut greatness. Blaydes has been rolling, but in running into the biggest strikers in the world in Lewis and current champ Francis Ngannou, he was bounced out of the octagon emphatically. Rozenstruik met a similar fate against Ngannou while also losing a decision to contender Cyril Gane recently. But both men have enough highlights to warrant future consideration.
Did you know… We also offer free boxing picks with analysis?
Rozenstruik had a long kickboxing career that segued into success in MMA. His striking is the real deal, and if he connects, bad things happen to his opponents. With Lewis having lost all three of his fights by KO, that is certainly something on Jairzinho's mind. Not that he needs a special invitation to employ heavy doses of heavy striking, but he will really be gunning for the chin of Blaydes. In Blaydes' favor is a few inches advantage in both reach and height. He's a bit more of an athlete than the pudgy Rozenstruik and a naturally bigger man. But despite a nice wrestling background and a now 7-year MMA career, he can't match Rozenstruik's experience of 85 pro kickboxing contests and a successful UFC career.
Jairzinho is an all-or-nothing proposition. All his wins in the UFC have been by KO. So either he gets you, or he doesn't. But he's not a guy who comes out hot and fades away if he doesn't connect. He can carry his power throughout a fight. We've seen his KOs come early and late. I can understand bettors deferring to Blaydes having more options on the ground. He was on a nice roll with four straight wins and even doing well against Lewis before the hammer fell. It's somewhat plausible to see a significant strikes edge that allows him to edge a 2-1 decision on rounds. But I sense a less-disciplined brawl that is in many ways a toss-up, and in that case, the Bovada line of +235 on Jairzinho Rozenstruik is worthy of a play.
My Prediction to Win:
I'm betting on Jaizinho Rozenstruik at +235 betting odds at Bovada (50% bonus allows you to bet the fight for free!) It has the looks of a stand-up battle where a fairly equal amount of scenarios play out well for both men—at least enough to warrant an underdog play on Rozenstruik.