UFC Fight Night Picks – 8/8/20 Fight Card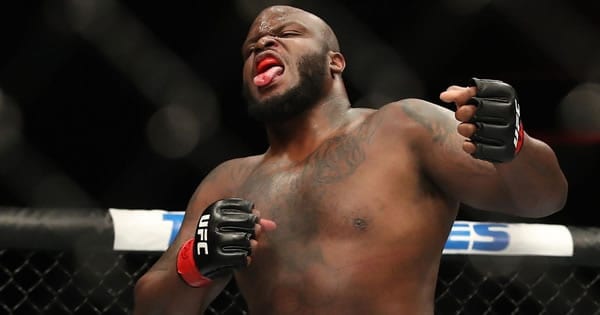 UFC Fight Night Picks: Lewis vs. Oleynik, Akhemedov vs. Weidman
When: Saturday, August 8, 2020
Where: UFC Apex, Las Vegas, Nevada
TV: ESPN
Fight Analysis:
August 8 features an interesting Fight Night card from the Apex in Vegas. Heading the bill are two accomplished heavyweights looking to get back into the mix of big fights, as popular slugger Derrick Lewis battles ultra-veteran Alexei Oleynik in the main event. The winner would get a big fight, while the loser would go further back in a crowded pack. Also on the card, former UFC Middleweight Champion Chris Weidman looks to get something positive going when he takes on rising Omari Akhmedov in 185-pound action in the co-main event. Let's break it down!
Derrick Lewis, 23-8 (18 KOs, 1 Submission), (-300) vs. Alexei Oleynik, 59-13-1 (8 KOs, 47 Submissions), (+230)
On the main card, hard-hitting heavyweight brawler Derrick Lewis takes on longtime submission specialist Alexei Oleynik. Both men are on two-fight win streaks, as a victory here could lead to a big fight. Lewis, 35, is coming off a hard-fought decision win over Ilir Latifi in February, while Oleynik scored a nice victory with a decision win over ex-champ Fabricio Werdum in May. At 43, he is still very effective.
When it comes to experience, you can't really top Oleynik. A pro since 1996, you're not going to find any fighters in any combat sport who were active in Clinton's first term in office. His 47 submission wins tell a lot of the story. Some of the more unique submissions ever seen in the cage have been orchestrated by this man. They come from nowhere. A fighter is on top of him, and next thing you know, he has a hold of the neck, and the opponent is tapping. He can throw any number of different chokes on a guy, and he is so adept at it that he can eschew the normal progression you normally see when a fight-ending choke ends up getting applied. Lewis has done well avoiding submissions, only seeing it happen once as a pro when Cormier choked him out in their heavyweight title fight. But Oleynik is really on a different level in this category.
So the battle lines are drawn—the heavy punching of Lewis against the submission acumen of Oleynik. And there are wrinkles within that framework. Lewis does some things well that can thwart submissions, as he is hard to pin down and is extremely athletic and explosive when it's called for. Oleynik, meanwhile, has been stopped on strikes in three of his last seven fights. In other words, the recent form of both men suggests that Lewis is better at avoiding what Oleynik does well than the reverse. I see Lewis getting the job done in this one.
My Pick to Win: I'm betting on Derrick Lewis at -300 betting odds. At a higher level in the UFC, Oleynik hasn't fared as well against the more-accomplished strikers he has faced, and while he represents a solid underdog choice with his submission expertise, I see Lewis as having a more-realistic path to the winner's circle. Bet your UFC picks for FREE this week by taking advantage of a 100% REAL CASH bonus after your first deposit of $100 to $500 at GTBets! The most valuable sportsbook bonus on the web!
Omari Akhmedov, 20-4-1 (7 KOs, 5 Submissions), (-105) vs. Chris Weidman, 14-5 (6 KOs, 4 Submissions), (-125)
Former UFC 185-pound champion Chris Weidman takes on Omari Akhmedov on the main card in a crossroads fight. Akhmedov, 32, is looking to kick his career into high-gear with a win over a recognizable name. Weidman, 36, is just looking to get something good going after being in a prolonged funk. He really needs this. The stakes are high, and one should expect a high-urgency bout to ensue at UFC 252.
We need to take a hard look at Weidman and try to determine where he's at. A quick look at his record doesn't paint him in the best light. It's now actually hard to remember 2013-15 when he was the best in the world—two wins over legendary Anderson Silva, with title defenses over top competition like Lyoto Machida and Vitor Belfort. People now tend to regard the title-loss to Luke Rockhold as a turning point—a fight that went on far too long that some suspect left him a depreciated force.
Since 2015, Weidman has gone 1-5. All the losses were knockouts on strikes. So, that doesn't paint a very promising picture. This sport waits for no one. And all evidence points to the fact that sport has passed him by. But hold on just a second! Let's look at who he's losing to, guys like Rockhold, Yoel Romero, Gegard Mousasi, Jacare Souza, and Dominick Reyes at 205. That's a list of top guys. And in 2017, he was still good enough to submit top middleweight contender Kelvin Gastelum—his only win in that stretch.
So we need to figure where Akhmedov stands in this equation. It's safe to say he's a step below the guys who have recently gotten the measure on Weidman. Even in the same organization, there are levels. Weidman, as a former champ with huge credentials, was more or less shoehorned into fighting top names every time out. It didn't work out, but maybe he can thrive in a lower context. Akhmedov has been in the UFC for over six years. His tenure started a bit rough with a 3-3 start. However, he has gone 5-0-1 in his last six fights and is right on the cusp of the top ten.
Unlike some of Weidman's more-recent opponents, Akhmedov isn't much of a finisher. His last six fights all went the distance. In other words, if Weidman is going to succeed again in the cage, he has to win this. He couldn't really justify continuing after sponging another loss. That adds a component of big-time urgency. It's not like he's going against some rising KO artist here. Akhmedov could knock Chris out, and he does have finishes, with the Dagestani showing he can end fights a number of ways. It's just that his finishing capability has ebbed as he has risen through the ranks. I see this being a good matchup for Weidman and though his recent work makes it hard to give a full endorsement, I see him taking this one.
My Pick to Win: I'm betting on Chris Weidman at -125 betting odds. While a dicey proposition considering his recent work, he has been matched awfully tough and maybe dropping a level or two will allow him to rediscover his winning stride. Bet UFC fights live-in-progress using your credit card to deposit at Bovada, where you get a 50% sign-up bonus up to $250 in FREE bets! Click here to start placing fight wagers within minutes!!