Errol Spence Jr. vs. Yordenis Ugas Fight Analysis & Picks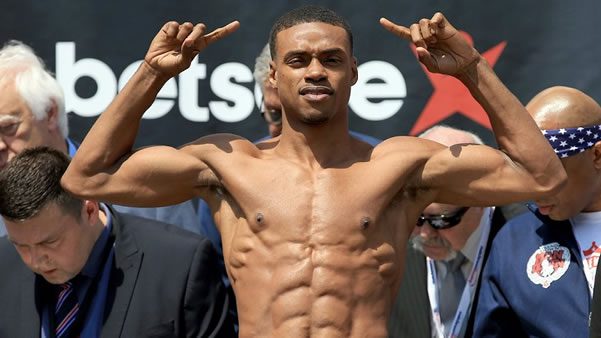 Errol Spence Jr. (27-0, 21 KOs) vs. Yordenis Ugas (27-4, 12 KOs)
When: Saturday, April 16, 2022
Where: AT&T Stadium, Arlington, Texas
TV: PPV
Weight Class: WBA, WBC, And IBF Welterweight Titles
Betting Odds: Errol Spence (-385), Yordenis Ugas (+270)(Bovada Sportsbook)
Fight Analysis:
Errol Spence takes on Yordenis Ugas on April 1 in Arlington in a welterweight title unification match. Spence holds the WBC and IBF welterweight titles, with Ugas holding the WBA strap, a belt he won by beating Manny Pacquiao in August, sending the Hall of Famer into retirement with the upset win. He now looks for another career-defining win, though it won't be easy against the unbeaten Spence. Who can get the upper hand in this big-time welterweight showdown?
Both men have had interesting career trajectories. Spence, now 31, was cruising along and putting together some nice wins, with victories over Kell Brook, Mikey Garcia, and Shawn Porter. Then a near-fatal car wreck led to a long layoff. He came back in late 2020 for a nice win against Danny Garcia to show he still has it, but this will be his first fight in 17 months and only his second fight since September of 2019. So we're catching Spence in a bit of a funky spot here, being that he's dealing with some inactivity as he is about to face the shifty and peaking Ugas.
Four years Spence's senior at 35, Ugas' road to the top was circuitous, to say the least. A long and fruitful career in the demanding Cuban amateur ranks culminated in an Olympic medal in 2008. As a pro, it took a long time for him to come around, winning some and losing some. The common view was that Ugas was a good fighter and very capable but like a lot of Cubans who flee Cuba to go pro find that they're worn down from having too demanding of an amateur career. So most people had written Ugas off as an afterthought. He served notice in 2019, losing a split decision to titleholder Shawn Porter in a fight many felt Ugas won. Then a series of subsequent wins led to his signature moment against Pacquiao last year.
Granted, we don't want to get too carried away with Ugas' win over Pacquiao. Most great fighters seem to go out that way, and the last guy they lose to doesn't always go on to become a world-beater. But when gauging his improvement, one can use more than the Pacquiao fight as a reference. With his showing against Porter and some other nice wins sprinkled in there, I think it's fair to view Ugas as a fighter who finally came into his own and belongs at this level.
This is unquestionably a tall order for Ugas, who will give up a little height and reach in this battle. And fighting where the Cowboys play against the biggest fighter to ever come out of Dallas adds another obstacle for Ugas. And not to attribute too much importance to the power of the "boxing machine," but let's just say the powers-that-be don't want to see an undefeated champion bite the dust at the hands of a 35-year old veteran with four losses. It just means that those who bet on Ugas will be going against an unbeaten champ in his home stadium. That's an uphill battle, to say the least. Ugas won't be able to win six or seven rounds and think he's going to get the decision. He's going to have to come up with something really special.
It's important, however, for potential Spence backers to know what is in store with Ugas. You have a decorated amateur who has been fighting so long, it now comes innately. He is as slick as they come, a consummate veteran with a thorough know-how when it comes to this sport. He's a relaxed practitioner who has never been stopped in a dozen years as a pro and an amateur history where he fought many future pros who had illustrious careers. And appearing to get the upper hand against Porter, and then Pacquiao gives his case some real teeth.
Ugas is a tough out. He wears the number 54 on his trunks for his best friend, closer Aroldis Chapman. He holds his arms and gloves in a way where he's a difficult target, and finding punching angles on him can be very difficult. His execution over the years has gotten a lot better. He has a good jab and is a talented counterpuncher. But beyond that, it's a good time for him to try his luck on a guy like Spence. If Spence had just stayed active and kept winning and impressing, the hopes for Ugas might be a little dim. Spence would just represent too much of a physical task for Ugas to overcome. But with Spence so inactive, the car wreck, and a retinal tear, the timing really couldn't be better.
I think a Spence backer should be wary. This has the looks of a competitive fight. The educated style of Ugas and his slickness should make this a difficult fight. I'm a little concerned about the power of Ugas at this level, being that we are in Spence's hometown, and Ugas is going to need to do something splashy at some point to get into the favor of the judges. I think he's a live dog, and the timing of this fight might suit Ugas, but it will all be a little too much for him to overcome when it's all said and done. I'll take Spence.
My Prediction to Win the Fight:
I'm betting Errol Spence on the Bovada money line of -385. I think this Bovada line has some upside, between Spence looking to get back into everyone's attention, in addition to the site of the fight. I'd expect a hard fight, but one where Spence goes out of his way to make a point that he's back and ready for the big-money fights. Bet your boxing picks for FREE by taking advantage of a 100% REAL CASH bonus on your first deposit of $100 to $300 at MyBookie Sportsbook! (Must use bonus code PREDICT100).