Georgia Bulldogs vs. Clemson Tigers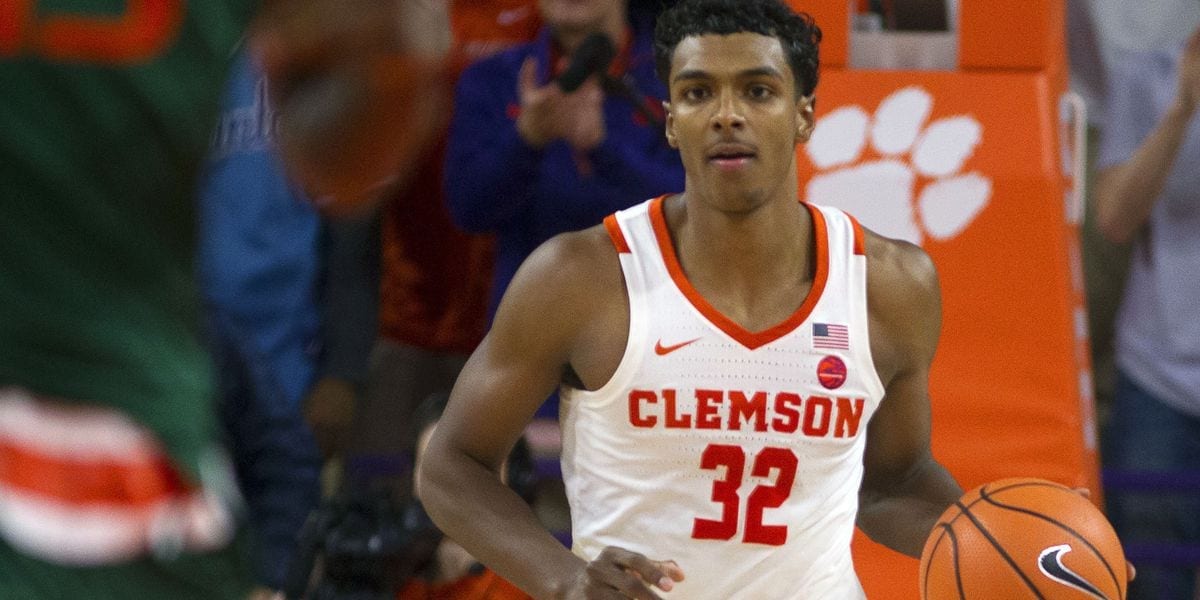 Georgia Bulldogs (3-1 SU, 3-1 ATS) vs. Clemson Tigers (4-0 SU, 0-4 ATS)
When: Tuesday, November 20, 2018 – 1:30 PM ET
Where: John Gray Gymnasium, Georgetown, Cayman Islands
TV: Facebook
By: Dan Jamison, College Basketball Handicapper, Predictem.com
Point Spread: UGA +6/CLEM -6 (Sportsbooks released odds Tues AM)
Total: 143
Last Time Out: Georgia bested Illinois State 80-68, Clemson edged Akron 72-69.
Analyzing the Bulldogs:
Georgia is in the midst of a culture change in Tom Crean's first season, and so far, the reviews look promising. The Bulldogs are off to a 3-1 start and their only loss was on the road at Temple, a perfectly reasonable result for a team that finished 11th in the SEC last season.
Analyzing the Tigers:
This is supposed to be the best team that Brad Brownell has had at Clemson, but so far, the Tigers haven't really been what they were expected to be. Clemson hasn't had any missteps to date during a 4-0 start, but the Tigers haven't exactly looked dominant either against the likes of The Citadel, North Carolina Central, Sam Houston State and Akron.
Blazers at -7 versus Knickerbockers
What determines how good the Tigers can be is their quartet of seniors: Marcquise Reed, Shelton Mitchell, Elijah Thomas and David Skara. Clemson is a rarity in this day and age of college basketball in that it's a power conference team that heavily relies on senior leadership to get anything done. The four seniors average a combined 49 points per game, which underscores just how important they are to Clemson's success. However, their leadership wasn't exactly on display Monday, as Clemson had Akron down 11 and managed to play carelessly enough to get outscored 10-2 down the stretch in a win that was much closer than it should have been.
X-Factor:
The short turnaround. A tournament setting often comes down to endurance and conditioning rather than talent, as the teams will have less than 24 hours to prepare for each other. That's nowhere near enough time for a proper scouting report, so this game is instead going to be about how well each team can adjust to what isn't working and how well they can ignore the feelings of fatigue.
Georgia Will Cover if:
The Bulldogs can get Clemson in foul trouble. The Tigers are not a deep team, as Monday's game against Akron showed. If Georgia can force any of Clemson's starters to the bench for an extended period of time, it will have a big advantage and put itself in position to not only cover, but win the game outright.
Clemson Will Cover if:
The Tigers get quality leadership from their seniors. Though Clemson hasn't played up to its potential so far, this is still the same team that reached the Sweet 16 and gave Kansas a tight battle a season ago. There isn't much that this group hasn't seen during four years together, and it's not a question of if Clemson will get out of its early season funk; the question is when. If the Tigers play the way they're capable of, they will win this tournament and build some serious momentum for the rest of the season.
Dan's Pick to Cover the Spread:
Clemson is the more talented and more experienced team. But something is off with the Tigers right now, and they haven't shown that they're ready to take on a power conference opponent like Georgia. Conversely, Georgia has already dealt with adversity in a hard-fought loss at Temple, and the Bulldogs won't be afraid of facing an opponent of the Tigers' caliber.
In a one-off situation, the Tigers would likely be the way to bet. But in a tournament setting, depth and the previous game both play a factor. Clemson's starting five is better than Georgia's, but the Bulldogs have more options than the Tigers do and will be better equipped to play a second game in just over 24 hours. Plus, Georgia was never threatened on Monday against Illinois State, while Clemson had to sweat down the stretch against Akron. That means that should the game be close down the stretch, Georgia is likely to have more energy because it didn't have to exert itself anywhere near as much as Clemson did Monday.
Don't know the Best Sportsbook for betting Japanese Table Tennis? Neither do we! But check out the other categories we researched! Top Sportsbooks By Category. 
Those are the kind of conditions that make an upset possible, and Tom Crean is a smart enough coach to try to take advantage of them by wearing down the Tigers' starters and making this game a battle of depth. That's the kind of game that Georgia can win, and I'm going to gamble on the Bulldogs to do exactly that and pull the upset.
<h4 class="widgettitle">NFL Picks</h4><!-- [et_pb_line_break_holder] -->