Gonzaga Bulldogs vs. Loyola Marymount Lions Pick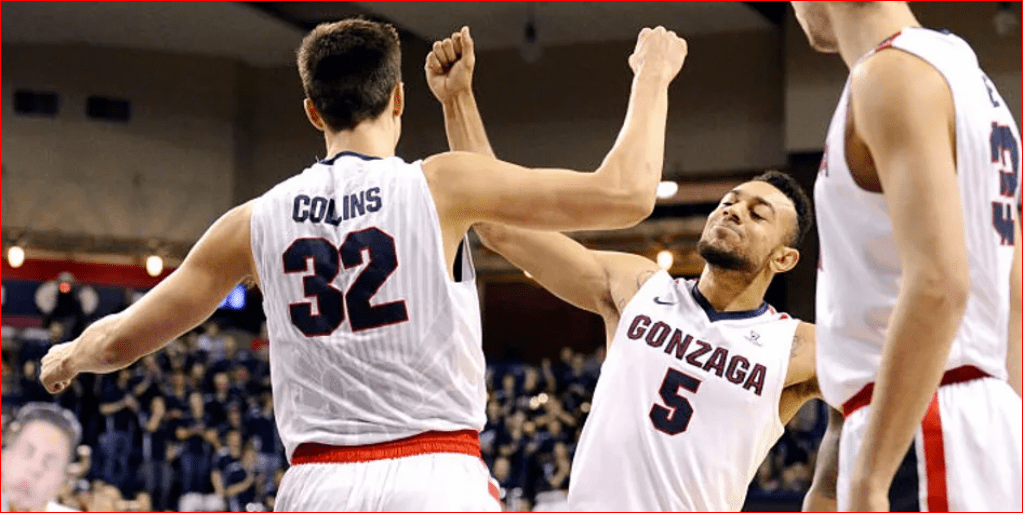 Gonzaga Bulldogs (23-2 SU, 9-13 ATS) vs. Loyola Marymount Lions (17-8 SU, 13-8-1 ATS)
When: Thursday, February 14, 2019 – 11 PM ET
Where: Gersten Pavilion, Los Angeles
TV: ESPN2
By: Dan Jamison, College Basketball Handicapper, Predictem.com
Point Spread: GONZ -20.5/LMU +20.5 (-105 at reduce juice books)
Total: O/U 140
Last Time Out: Gonzaga beat Saint Mary's 94-46; Loyola Marymount beat Portland 72-55.
Scouting the Bulldogs:
Gonzaga is doing what it's done for the past two decades of Februaries under Mark Few: turn the West Coast Conference into its personal plaything. Unexpectedly, however, the Bulldogs have been doing it with their defense. Gonzaga still boasts the best offense in the nation in terms of efficiency, but since getting into WCC play, the Bulldogs have built their defense to just outside the nation's top 20. Nobody other than San Francisco has managed to break 70 points on Gonzaga in WCC play, and the Bulldogs have held Santa Clara (twice), Pacific and Saint Mary's under 50 points.
Scouting the Lions:
In most other leagues, 17-8 would probably have Loyola Marymount getting attention for a possible 11 or 12 seed if it could win its conference's automatic bid. In the West Coast Conference, it's an afterthought because of just how dominant Gonzaga is. This is actually a pretty good mid-major league, but outside of Saint Mary's, which is usually able to play on Gonzaga's level, the league doesn't get the respect it deserves because the Bulldogs have just been that dominant. That's especially been true against Loyola Marymount. The Lions have lost 20 in a row to Gonzaga, and each of the past 15 defeats have been by double digits. During that stretch, which dates back to February 18, 2010, Gonzaga's average margin of victory has been 21 points.
X-Factor:
Loyola Marymount senior guard James Batemon. Barring a meeting in the WCC tournament, this is the senior's last chance to beat Gonzaga, and it can't be overstated how important he is to the Lions. When Batemon scores at least 13 points a game, LMU has been almost unbeatable, boasting a record of 16-1 in such contests, with the only setback being a loss at San Diego. But when Batemon is held to 12 or less, things quickly turn sour for the Lions. LMU is 1-7 in those games, including its 73-55 loss at Gonzaga on Jan. 17, in which Batemon scored 12. To have any hope at all, LMU needs to get a big game out of Batemon.
Gonzaga will Cover if:
The Bulldogs are able to set the tempo. Aware of its offensive limitations and its strength being defense, Loyola Marymount wants to create as few possessions as possible for its opponents. Gonzaga doesn't play as fast as North Carolina (who lost by 8 to Virginia), but the Bulldogs do like to crank up the tempo and create a fair amount of possessions, as more possessions tend to favor their efficient offense. If the game is played at an above average pace, Gonzaga should be safe.
Loyola Marymount will Cover if:
The Lions can take advantage of their turnover opportunities. Loyola Marymount forced 16 turnovers in the first meeting with Gonzaga, but the Lions could only keep the margin of defeat down to 18 points despite those extra possessions. That's a sign of a team that hasn't taken advantage of its opportunities and hasn't gotten the job done. That cannot repeat itself if LMU is going to stay in the game.
Dan's Pick to Cover the Spread:
20 point spreads is huge but its still great to be able to find actual competitive basketball during the NBA all star break. Giving 20 points is tough no matter what the matchup is, but I feel like I have to do it in this instance because Gonzaga seems to be playing on another level right now compared to the teams in the WCC. The rout of Saint Mary's and a 30-point shellacking of San Francisco, the supposed challenger to Gonzaga of the season, suggest that nobody in the WCC is going to touch the Bulldogs this season.
The simple fact is that in Gonzaga's past five games, only San Diego has come within 30 points of the Bulldogs, and that was still an 85-69 victory for Gonzaga. Loyola Marymount, meanwhile, has improved a lot from where it's been but hasn't shown anything to suggest that it's ready to succeed where its league rivals have failed. The Lions simply don't have the offense to hang with Gonzaga, and chances are that the Bulldogs have fixed the ball handling issues that plagued them during the teams' first meeting of the season.
I don't see the Gonzaga win streak ending here, and I don't think it's going to be all that close. Even with the high number, I've got to trust the Bulldogs for the cover here.
Who else wants $60 of FREE member picks & predictions?
(NO commitments. NO Credit Card. NO Salesman.)