Illinois Fighting Illini vs. Wisconsin Badgers Pick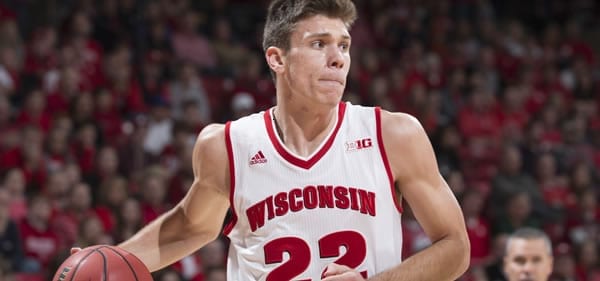 Illinois Fighting Illini (10-15 SU, 11-14 ATS) vs. Wisconsin Badgers (17-8 SU, 14-11 ATS)
When: Monday, February 18, 2019 – 8 p.m. ET
Where: Kohl Center, Madison, Wis.
TV: Fox Sports 1
Point Spread: ILL +11/WIS -11 (Bovada)
Total:O/U 146
Last Time Out: Illinois beat Ohio State 63-56; Wisconsin lost 67-59 to Michigan State.
Scouting the Fighting Illini:
Hardly anyone would have guessed that Illinois would own a four-game winning streak at any point in the season given how the Illini performed in the non-conference, but Brad Underwood's teams are well-known for making great strides over the course of a season. It likely won't be enough for Illinois to get a postseason spot, but it will make the Illini a rather annoying team to play over the final month of the season. Trent Frazier has hit double figures in five straight games, and the Illini are even coming off a road win for the first time this season when they bested Ohio State in Columbus.
Scouting the Badgers:
Back-to-back losses in February is a cause for concern — unless your opponents are Michigan and Michigan State. The Badgers took a pair of understandable losses this past week, but they'd won six in a row before that contest. Wisconsin knows its identity and sticks to it, regardless of how difficult it can sometimes be to play a low-scoring match. The Badgers need to defend well and get Ethan Happ involved from the opening tap in order to hold off the Illini. If Illinois starts to believe it can win, that just makes the Badgers' task that much tougher.
X-Factor:
Lack of pressure.Illinois knows that unless it wins next month's Big Ten tournament, it's playing for next season, given that it would have to run the table over its final six games just to qualify for the NIT. The Illini have only one senior who plays more than 10 minutes a game (Aaron Jordan), so Underwood is free to experiment however he likes and let his players simply focus on improving rather than worrying much about the final score. That means that Illinois will be able to play loose and free for the entire contest, while Wisconsin has the pressure of not taking what would be considered a bad loss by the selection committee. With nothing to lose, Illinois could come up with another outstanding performance.
Illinois will Cover if:
The Illini can defend the arc better than they did during the teams' first meeting. Illinois actually played well enough to beat most teams in their first meeting with the Badgers, but Wisconsin shot 50 percent from deep, which gave it the cushion it needed to get out of Champaign with a 12-point victory. If Illinois can hold Wisconsin to even a reasonable 30 percent from behind the arc, that 12-point game becomes a three-point margin and a much different result. Illinois has played better defense as of late, and it must show that here.
Wisconsin will Cover if:
The Badgers can get the game to their tempo. Wisconsin is at its best when it's controlling the ball and preventing a lot of possessions from happening. If the Badgers get into a track meet, something Illinois is very capable of doing, they're going to have a hard time winning this contest. Wisconsin has to slow the game down and keep possessions at a premium to throw the Illini off of their game plan. Illinois has the ability to slow the game down and win that way, but it's not really the way the Illini prefer to play.
Dan's Pick to Cover the Spread:
The trick with a Brad Underwood team is to get them before the rest of gamblers realize something's going on with that team. That appears to have happened here, as there is no way that Illinois should be getting 11 points in this game given that the first meeting was 12 and the fact that Wisconsin tends not to blow out its opponents.
Over the past eight games, the Badgers haven't exactly been world-beaters in terms of the final score. Of Wisconsin's past eight, only two would have covered the spread here, Northwestern and Illinois. Otherwise, Wisconsin usually plays a close game that's tight until the last few minutes, at which point, they do enough to win the game at the free throw line and seal the deal.
That might lead them to keep moving up the standings, which matters most to them, but it also means that the Badgers are likely to play a tight game that won't hit this spread and will allow Illinois to make things interesting. I expect the Badgers will win, but they'll do so while finding out what smart gamblers already know: that the Illini have become a much better squad.
Take the Illinois Illini +11