LSU Tigers vs. Houston Cougars Pick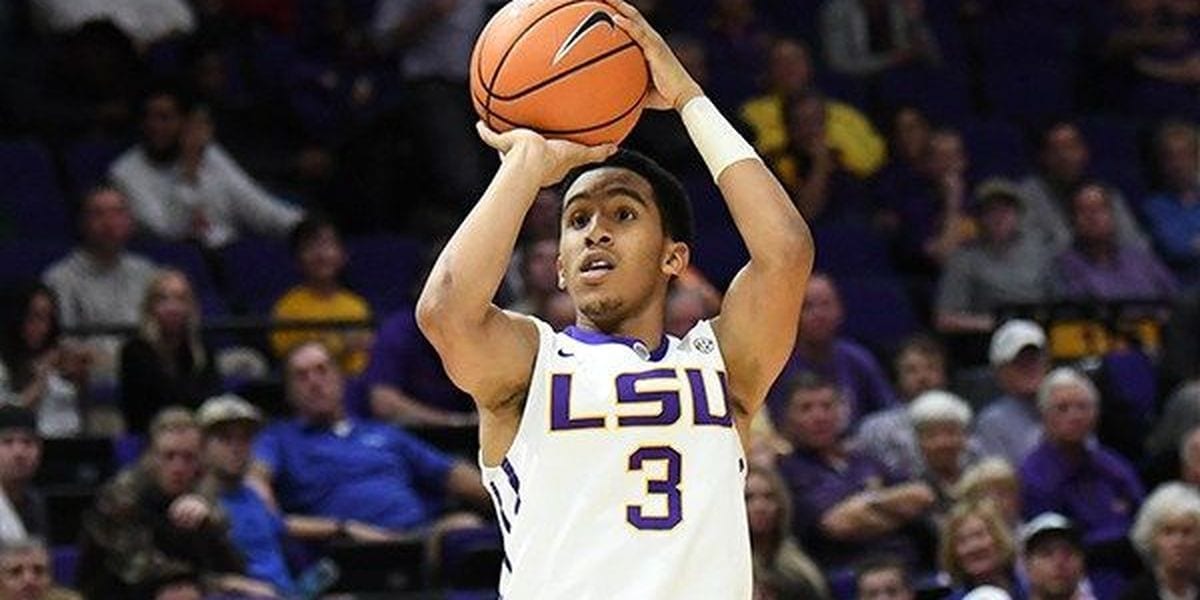 LSU Tigers (7-2 SU, 3-5-1 ATS) vs. Houston Cougars (8-0 SU, 5-2-1 ATS)
When: Wednesday, December 12, 2018 – 9 PM ET
Where: Fertitta Center, Houston
TV: ESPN2
By: Dan Jamison, College Basketball Handicapper, Predictem.com
Point Spread: LSU +5.5/HOU -5.5 (Bovada)
Total: O/U 139.5
Last Time Out: LSU routed Incarnate Word 91-50; Houston defeated Oklahoma State 63-53
Analyzing the Tigers:
How good is LSU, really? The Tigers might have a 7-2 record, but LSU hasn't exactly tested itself against quality competition this season. The only two games the Tigers have played against solid opponents resulted in losses, and otherwise, LSU has mostly contented itself with beating up on low-major opponents. What the Tigers do well is spread out their scoring, with four players averaging in double figures. Skylar Mays is a consistent scorer and an excellent free throw shooter, and Naz Reid, Tremont Waters and Ja'vonte Smart all have the ability to get hot from 3-point range.
NBA Pick: Thunder vs Pelicans
Where LSU struggles is on the defensive end. They've held their weaker foes to lower numbers, but Oklahoma State and North Carolina-Greensboro both hit 90 points against the Tigers. While LSU has been a scoring machine more often than not, it's had to do so out of necessity in order to stay ahead of its foes.
Analyzing the Cougars:
Kelvin Sampson has now recruited every player in the Houston program, and the Cougars are seeing the results. Houston has developed into a smart, experienced basketball team that finally has a legitimate home-court advantage in the Fertitta Center. The Cougars also haven't missed a beat after losing leading scorer Rob Gray from last year's team because Armoni Brooks has developed into a top scoring option alongside Corey Davis, Jr.
TIRED OF YOUR CREDIT CARD NOT WORKING AT SPORTSBOOKS? IT WILL AT BOVADA + GET A 50% CASH BONUS!
But the main reason for the Cougars' success is their ability to frustrate their opponents and force them into bad shots. Houston doesn't force a lot of turnovers, but opponents shoot just 37.8 percent against the Cougars, which has helped them hold every opponent they've played under 70 points. Like Virginia and Michigan, two other excellent defensive basketball teams, Houston's style is to limit its opponents' opportunities and win the game through frustration.
X-Factor:
Revenge. How heavy does it weigh on the minds of the Houston players? Last year, LSU emerged victorious in this matchup with a three-point win in Baton Rouge. Although Houston ended up going to the NCAA tournament while LSU had to settle for the NIT, that game likely left a bad memory in the minds of the Cougars. Now they've got a chance to even the score in front of their own fans.
LSU Will Cover if:
The Tigers can turn the game into a free-throw contest. Houston's biggest weakness is that it has a hard time closing out games at the charity stripe. Brooks shoots just 56 percent from the foul line, and Galen Robinson Jr. isn't much better at 64 percent. In contrast, LSU's four top options all shoot at least 71 percent from the foul line, topped by Mays' 91 percent. If the game is close down the stretch, the Tigers have a major edge.
Houston Will Cover if:
The Cougars can deny the Tigers good looks at the basket. Houston's game plan isn't going to be complicated in this contest. The Cougars are going to get their points against an average LSU defense. Where the game will turn is the question of whether LSU can score on Houston. If the Cougars can deny good shots to the LSU starters, this game will turn into a comfortable win for Houston. If not, Houston is going to have a fight on its hands.
Dan's Pick to Cover the Spread:
In this game, I keep coming back to the fact that both teams have a common opponent in Oklahoma State, and the teams' respective results against the Cowboys have me leaning hard toward Houston. While the transitive property seldom works in sports, it's hard to ignore the fact that LSU played Oklahoma State on a neutral court and lost by double digits, not exactly a great result given that the Cowboys are a pedestrian 5-4 this year.
By contrast, Houston not only beat Oklahoma State, it did so at Gallagher-Iba Arena, one of the toughest tasks in college basketball regardless of how good the Cowboys are. That's a quality result, and it's far from the only one the Cougars have. Houston's also won at Brigham Young and showed it can beat a name opponent at home by besting Oregon.
This is an experienced, underrated team that sees itself as a legitimate challenger to Cincinnati in the American Athletic Conference, and teams with this much experience and talent don't lose these kinds of home games very often. Given that LSU hasn't shown much against a quality opponent this year, there's little doubt in my mind that Houston has to be the pick here.