[et_pb_dcsbcm_divi_breadcrumbs_module hide_homebreadcrumb="off" homebreadcrumbtext="Home" separator="sep-raquo" hide_currentbreadcrumb="off" homebreadcrumborientation="left" _builder_version="3.8″ fontsbreadcrumbs_font="Lato||||||||" fontsbreadcrumbs_text_color="#000000″ fontsbreadcrumbs_font_size="15px" fontsbreadcrumbs_line_height="16px" fontsseperator_font="||||||||" fontsbreadcrumblinks_font="||||||||" fontsbreadcrumblinks_text_color="#2567cf" custom_margin="25px|||" custom_margin_phone="30px|||" custom_margin_last_edited="off|desktop" custom_css_main_element="font-family: Helvetica Regular;" disabled="on" global_module="3641″ saved_tabs="all"][/et_pb_dcsbcm_divi_breadcrumbs_module]
OKC Thunder vs. New Orleans Pelicans Pick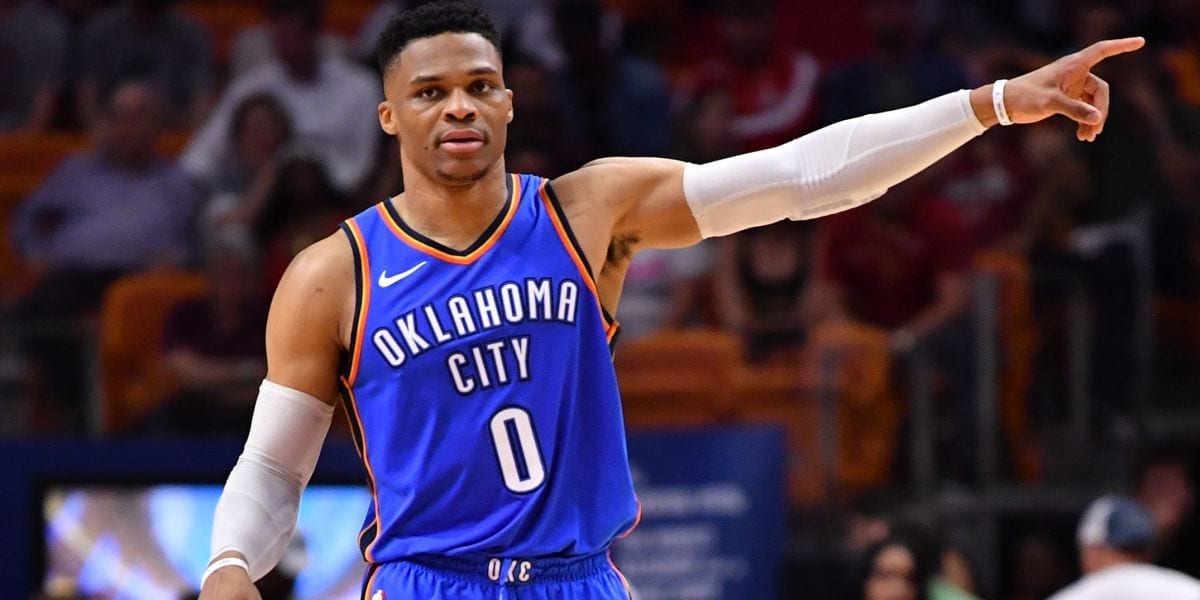 OKC Thunder (17-8, 15-10 ATS) vs. New Orleans Pelicans (14-15, 13-16 ATS)
When: Wednesday, December 12th, 2018 – 8:00 pm ET
Where: Smoothie King Center – New Orleans, LA
TV: ESPN
By: Kyle Cash, NBA Basketball Handicapper, Predictem.com
Point Spread: OKC -2/NOP +2
Total: 232
NBA Advent
To celebrate the holiday season, let's countdown with a fun NBA fact or statistic related to the number of days left until Christmas:
14 – The three hottest things known to man: the surface of the sun, Megan Fox in Transformers, and Klay Thompson when he's in the zone. And outside of one Twitter-breaking 37-point quarter he enjoyed a few years ago, he's never been hotter than on October 29th of this year when he sank an NBA record 14 3-pointers in a single game versus the putrid Bulls. There have been 15 NBA games in history where a player has made 11 3-pointers or more – Steph and Klay have combined for 9 of those. Greatest shooting backcourt in basketball history is an understatement. We're sorry we doubted you, Mark Jackson. Megan is sorry too…
Last Night in the NBA
As Admiral Ackbar (and later, Dr. Sheldon Cooper) so eloquently put it: it's a trap! We fell hook, line and sinker into the bait that Vegas laid for us, and Portland not only lost a very winnable game, but they failed to cover a supremely generous 6-point spread. Life lesson #341 from Kyle Cash: if it looks too good to be true, it probably is.
With all due respect to the Warriors and the Raptors, I'm sick of thinking about them. The only Warriors content I need right now is Steph's skepticism of NASA's 1969 moon landing. I'm here for that. Instead, let's pivot to ESPN's opening act for the 1-seed vs. 1-seed showdown by checking out the Thunder-Pelicans game. Westbrook's visiting Thunder squad is currently a 2-point favorite over the Brow and Co. with the total set to a whopping 232 points. Ready or not – here Russ comes.
OK-See You in the Western Conference Finals
For the third consecutive season in a row, Russell Westbrook has done the impossible: he's averaging another triple-double. Unfortunately, he's also shooting 21.8% from 3-point land. According to Basketball-Reference's Play Index, only 4 people in NBA history have ever attempted more than five 3s per game while shooting less than 25%: Russell Westbrook, Kevin Love in Minnesota, Vander Blue (?) and Trae Young this season (side note: Trae has
-1.0 Win Shares this year. The Hawks would literally be one game better without him. Don't watch any Mavericks games, Hawks fans). Maybe Russ should just let Alex Abrines shoot his 3s for him. Or Jerami Grant. Or Hamidou Diallo. Or…anyone else.
College Basketball Pick: LSU vs Houston
Without a shooter's touch, Russ and his teammates are getting it done on the defensive end, leading the league in defensive rating despite playing at the league's 6th fastest pace. They own the Western Conference's best net rating, but it's most likely been bolstered by their 29th ranked Strength of Schedule to date. To take down a versatile Pelican's squad, OKC is going to have to rely more on it's offensive potential than it's defensive identity. New Orleans likes to turn their games into track meets, and with the World's Best Endurance Athlete manning the point for the Thunder, I like their chances to ride Russ' pony express right to the top.
Happy Trails, AD
The likelihood of the New Orleans Pelicans retaining the services of Anthony Davis after this season are inversely proportionate to my anger at his eventual landing spot. The more it looks like he is leaving, the more pissed I get that he is eventually going to end up in Boston or Los Angeles. I invested more time and energy into the 76ers rebuild than I did towards my undergraduate degree, and I refuse to see it go up in flames at the hands of a Boston super team. Best case scenario: he goes to the Lakers or the Celtics and falls prey to his laundry list of nagging injuries – but I don't want that. I am an NBA fan first and foremost, and he's too much fun to watch. Worst case scenario: the Sixers and I spend the next five years getting the door slammed in our faces every spring by the Celtics' juggernaut followed by Ben Simmons fleeing to the Lakers to live with his new wife, Kendall Jenner. Excuse me while I go jump off of my apartment building at the thought of that.
Until that theoretical day, New Orleans has to do everything it can to win immediately, and tonight is the perfect night to get back on the horse. After losing to the Maine Red Claws on Monday night, the Pelicans should be out for blood in a national television bounce-back game. Unfortunately, there's no physical way to outplay Russell Westbrook, and New Orleans is going to need to find a way to outscore the Thunder attack. They have the tools to do so – Julius Randle is a one-man wrecking ball, Jrue Holiday is having a career year and E'Twaun Moore might be better at basketball than his goofy name implies. Most importantly, Anthony Davis is NBA's Chernobyl; he's an unstable man-made experiment that could, at any time, erupt and ruin the lives of hundreds. With a high-scoring, fast-paced game at hand, that night could be tonight.
Thursday NFL Football Prediction
Best Bet
With their respective talents, you would think that Anthony Davis and Russell Westbrook would have had more epic showdowns over the years. Most NBA fans remember Davis' double-clutch 3-pointer at the buzzer that, by season's end, was the deciding game in their two-man playoff race, but their head-to-head numbers don't pop off of the page. With both teams well-rested, running on all cylinders, and thrust into the national spotlight with a high over-under, this game has all of the makings of an NBA Hardwoods Classic. In fact, I can guarantee that this will be a top-3 game of the year. Want to know how I know? Because I'm going to see a play tonight at 8 o'clock as part of a Christmas gift for my wife. Settle down in your comfy recliner, pour some Bailey's in your hot chocolate, and get ready for the most entertaining game of the year. Think of me as you indulge, and think of Russell Westbrook's indomitable will to win when you place your bets on the Thunder to win on a buzzer beater in double overtime. Woe is me.
Final Score Prediction: OKC Thunder 132 – New Orleans Pelicans 129