Minnesota Timberwolves vs. Sacramento Kings Pick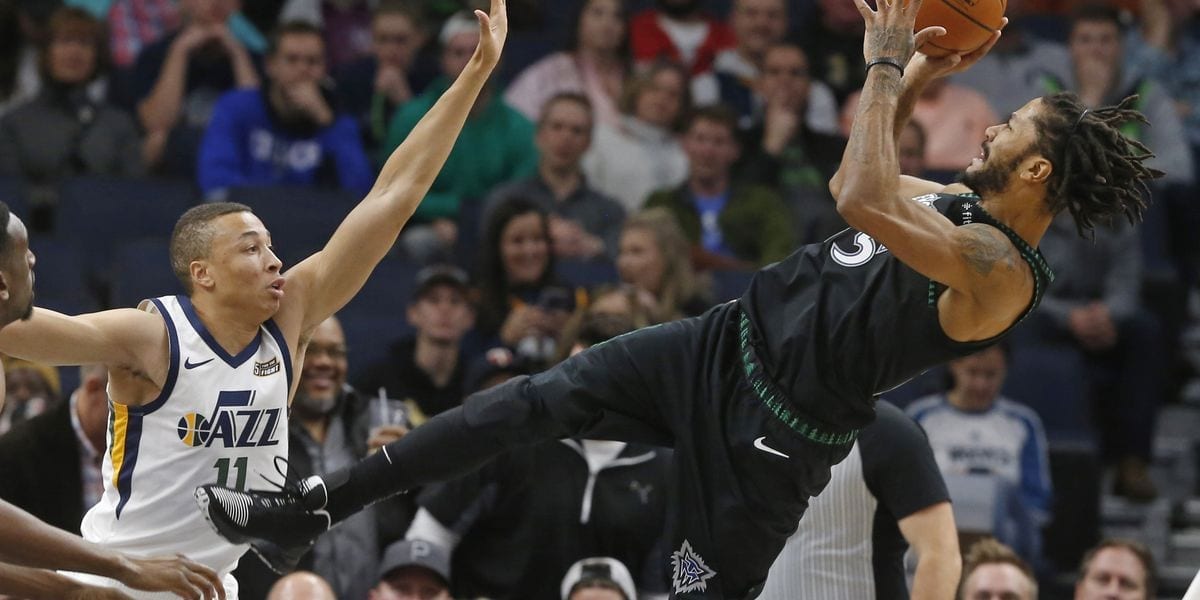 Minnesota Timberwolves (13-14 SU)(15-12 ATS) vs. Sacramento Kings (14-12 SU)(16-10 ATS) Preview - Pick ATS
When: Wednesday, December 12th, 10:05PM ET
Where: Arco Arena, Sacramento, CA
TV: Fox Sports North (DirecTV 668)
Point Spread: Min -3/Sac +3
Over/Under: 228 (No movement at time of print)
Money Line: Twolves -150/Kings +130 (Bovada Sportsbook)
Power Rating: Pick'em
Good From Far, But Far From Good
One time back in my younger years, a buddy and I were driving on a hot summer day and came up on a shiny red mustang. Both of our eyes instantly locked in on a head of long, blonde, shiny hair. As most young testosterone filled college kids do, we stayed locked on the target until we got the face shot. The head slowly turned in our direction and our anticipation spiked. AND IT WAS A DUDE. Without hesitation, Mike and I looked at each other and laughed, and he blurted out a life lesson I will never forget. In his best Cheech and Chong laughing-while-talking voice, he blurts out…"GOOD FROM FAR…BUT FAR FROM GOOD!" A lesson was learned that day, and one that can be applied to today's T-Wolves/Kings game.
When scanning games this morning, I saw Minnesota at Sacramento and was stoked to see the seemingly hot Kings getting 3 points at home. My first inclination was "gimme the Kings baby!" Being old sucks, but one of the few benefits is the wisdom and self discipline to handicap the game in full before pulling the trigger, for fear that another blonde dude might rear his head! And the Kings were indeed just that!
Probable Starting Lineups:
Minnesota Timberwolves: PG Teague, SG Wiggins, SF Covington, PF Gibson, C Towns
Sacramento Kings: PG Fox, SG Hield, SF Shumpert, PF Bjelica, C Cauley-Stein.
Reasons I'm Betting the Timberwolves Tonight
Minnesota is motivated and playing good ball. At first glance, a 2-3 record in their last five doesn't turn any heads. When you consider that the losses were to a red-hot Boston team and road games at Portland and Golden State, it's a less painful site. The team is 6-3 over the last nine games, but what really has merit here is their effort on the defensive end of the court. It's been very consistent, where they've allowed less than 43% in 11 of their last 14 games. Conversely, the Kings have allowed 52% or more from the field in 4 of their last 7 contests. When betting NBA games, one of the most important variables is to make sure that the team you're eyeballing is motivated. We have that with the T-Wolves.
The second variable (and a strong one) that I like is the Kings are coming home off a road trip from back east. Often times, teams come out flat in their first home game off a road trip from the opposite coast. There are many reasons for this with the first being jet lag. The Kings have taken four flights in the last 6 days. Try that sometime. it sucks! Many athletes have told me that it's no the next day after a flight that is tough, it's the second day after a flight where they're groggy. This is in play tonight.
Another thing I love about fading teams playing their first home game after a road trip is the family factor. The player has been gone for a week or more, the family is excited to see him, girlfriends/wives want lovin', etc. it creates a distraction to an already tired player. Think about how many times you've heard an announcer make comment about a team coming out flat in their first game back. It's common. In fact, the Kings have been one of the worst in this spot, as they're 1-6 ATS in their last seven home games after a road trip of 7 days or more.
The next variable that I'm excited about is Sacramento's recent results. They went 3-1 on their road trip, giving the impression that they're playing well and are hot. However, when you consider the opponents in their wins (Suns, Cavs, Bulls), are they really that hot? The illusion of playing well works in our favor here as the opening line of -2 should have been more like -4 or -5.
Want more? This is a revenge game for Minnesota. The Kings beat the Timberwolves @ Minnesota by 11 back on November 9th. Minnesota was cold at the time and had lost four in a row coming into that game. Revenge isn't really something that would normally come up on my radar with the teams being so many miles apart, but revenge is in play here as the big guys with lots of names (Karl-Anthony Towns and Willie Cauley-Stein) are ex Kentucky Wildcats that like to go at it.
Your content goes here. Edit or remove this text inline or in the module Content settings. You can also style every aspect of this content in the module Design settings and even apply custom CSS to this text in the module Advanced settings.
More Timberwolves Goodness
Towns and Co. have gotten the best of the Kings as of late. The team is 3-1 vs. Sacramento in the last four matchups with wins of 8, 5 and 23 points.
Minnesota is beating teams they're supposed to. Minny is 9-3 SU and 8-4 ATS as a favorite.
In a close game, free throws matter. The Kings are dead last in the league at 69.8%. On the flip side, Minnesota is one of the best at 80.4%.
Betting Trends
Minnesota is 14-6 ATS vs. teams allowing 106 ppg.
Minny is 6-0 ATS in their last six with one day of rest.
The TWolves are 4-1 ATS after a straight up loss.
Minnesota is 7-2 ATS in their last nine games.
Sacramento is 5-15-1 ATS after beating a team by 10+ points in their last game.
The Timberwolves are 8-3 ATS in their last 11 games at Arco Arena.
Kevin West's Pick to Cover the Spread
So much to like here with Minnesota. With that being said, I hate laying points on the road so I'll be paying -150 to wipe out the points and play the money line straight up. For more articles like this one and some occasional humor, please consider giving me a follow @PredictemPicks. I work my balls off to research and bring you the best free picks and information found on the web. I would be honored to have the opportunity to get on your Twitter list. Thanks for the consideration and visiting Predictem.com! I APPRECIATE IT! - Kevin