Penn State vs. Michigan Basketball Pick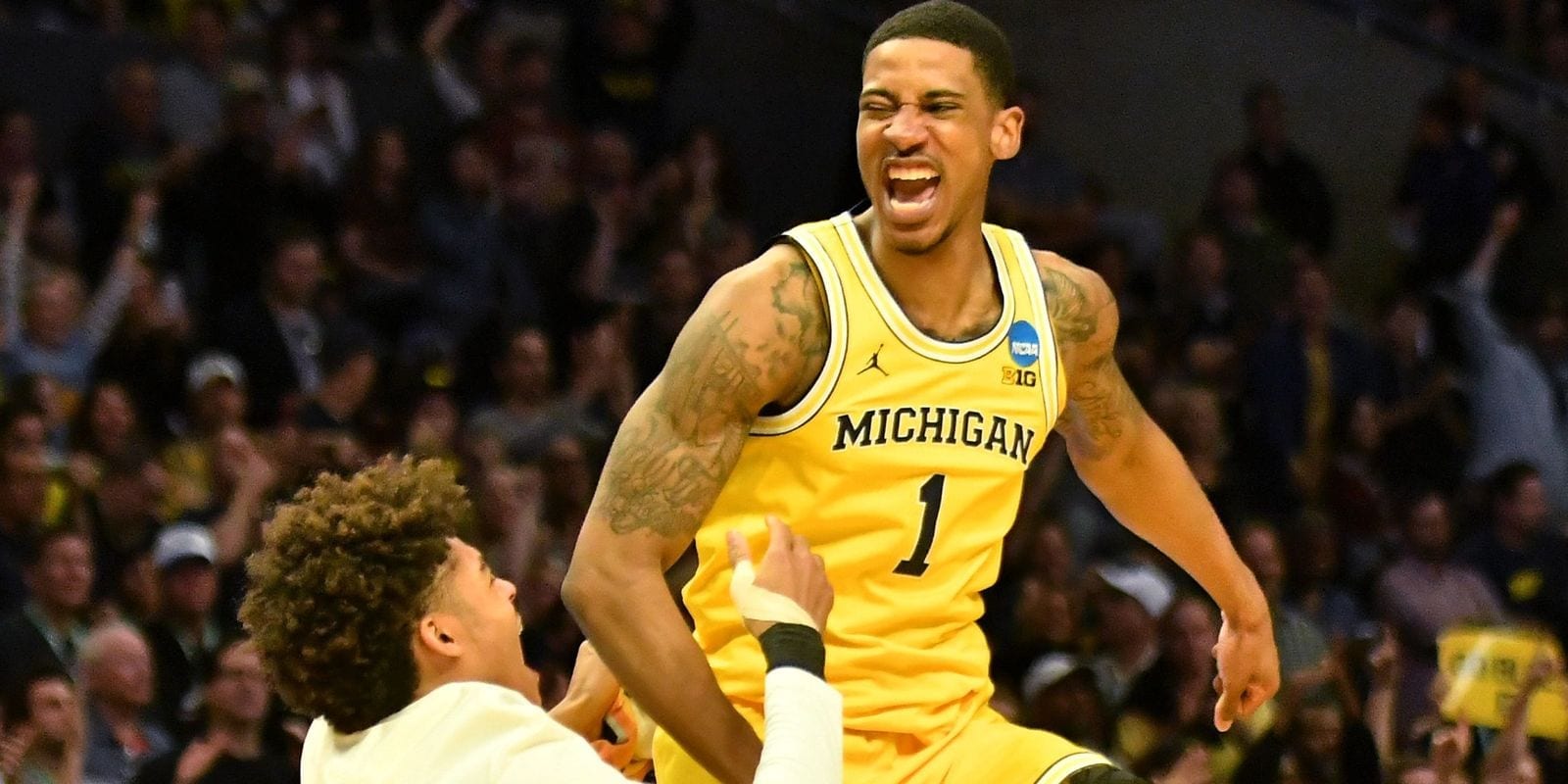 Penn State Nittany Lions (7-6 SU, 4-8-1 ATS) vs. Michigan Wolverines (13-0 SU, 5-8 ATS)
When: Thursday, January 3, 2019 – 7 PM ET
Where: Crisler Center, Ann Arbor, Mich.
TV: ESPN
By: Dan Jamison, College Basketball Handicapper, Predictem.com
Point Spread: PSU +11.5/MICH -11.5 (Bovada Sportsbook)
Total: O/U 126.5
Last Time Out: Penn State bested UMBC 74-52; Michigan handled Binghamton 74-52.
Analyzing the Nittany Lions:
Call them a poor man's Michigan if you like. Penn State doesn't have a great offense or a good record, but what the Nittany Lions don't do at the offensive end of the court, they make up for on defense. Penn State coach Pat Chambers has been a defensive guy from his days at Villanova, and for the most part, the Nittany Lions have proven themselves a tough, determined defensive team under his leadership. Only once has Penn State conceded more than 75 points, an 89-78 loss to N.C. State, and the Nittany Lions haven't exactly played a cream puff schedule to get that mark. Among the teams that failed to break 70 on Penn State are Maryland, Indiana and Virginia Tech, the last of whom the Nittany Lions beat. Penn State might only average 70 points a game, but when you play defense as well as the Lions do, you can withstand that.
Analyzing the Wolverines:
Exam time and the winter break can make December one of the toughest months of the year for petting on college basketball, and that seems to be the case with Michigan. The Wolverines have looked less than stellar in recent games against Western Michigan, Binghamton and Air Force. But coach John Beilein and his team have described themselves as being a team that thrives on rhythm, and that includes off-the-court as well. To hear the Wolverines tell it, they got used to playing two games a week in a more predictable November and got thrown out of whack by finals and the holiday season. When it's been on form, Michigan has simply suffocated opposing offenses, holding them to a mere 55.1 points per game for the year. If that continues, it won't matter what's going on with the Wolverines on defense.
X-Factor:
Pat Chambers vs. John Beilein. The two men have coached against each other for nearly a decade in the Big Ten now, and Chambers has gotten the most out of his team each time and gotten the Nittany Lions to step up and play hard against a Michigan squad that's usually the more talented and/or skilled team. There's a good chance that this one turns into an ugly dogfight, which would favor the underdog.
Penn State will Cover if:
The Lions can get Lamar Stephens going and get him some help. The 6-foot-8 junior leads Penn State in both points and rebounds, and when he doesn't get going, things usually don't turn out well for the Lions. Penn State needs to show the same kind of tenacity and determination that it has traditionally shown under Chambers for 40 minutes to make a statement.
Rockets vs Warriors: Free NBA Play
Michigan will Cover if:
The Wolverines can take care of the basketball and prevent Penn State from getting easy transition baskets. Both Michigan and Penn State like to take their time and wait for the perfect shot, but Penn State is perfectly happy to take advantage of mistakes and abandon their methodical game plan in order to attack in transition when the opportunity presents itself. Michigan has to cut off that option.
TIRED OF YOUR CREDIT CARD NOT WORKING AT SPORTSBOOKS? IT WILL AT BOVADA + GET A 50% BONUS!
Dan's Pick to Cover the Spread:
On paper, this would seem to be an obvious spot to take Michigan. The Nittany Lions have had their problems staying in games this season, and the Wolverines seem to be a better squad that they've displayed for the past month. But I have to lean toward Penn State in this battle. The series history suggests that Michigan is likely to win the game, but Penn State is likely to keep things interesting and low-scoring from beginning to end in this conference matchup.
Even though Michigan has routinely blown out better teams than Penn State, this matchup tends not to lend itself to a blowout, favoring a defensive slugfest between the squads that comes down to who can make the tougher plays at the end. That favors the Wolverines to win, but those kinds of games are close enough for a cover for the Nittany Lions. I'm going to gamble that Penn State puts out enough of a variety of defenses that it makes Michigan work all night for a single-digit victory, making this a good spot to pick Penn State for the cover.