Oregon Ducks vs. Baylor Bears Basketball Pick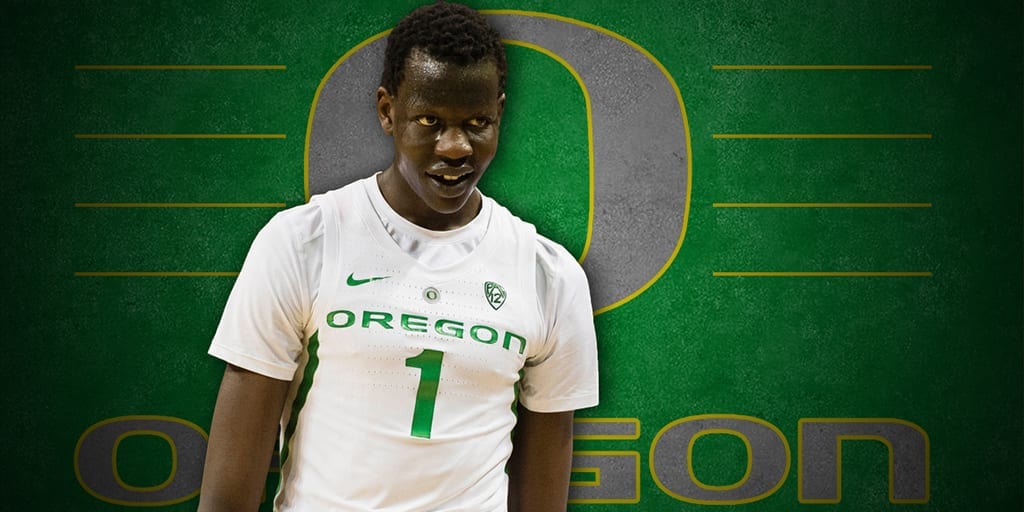 Oregon Ducks (8-3 SU, 6-5 ATS) vs. Baylor Bears (6-4 SU, 4-6 ATS)
When: Friday, December 21, 2018 – 7 PM ET
Where: Ferrell Center, Waco, Texas
TV: ESPN2
By: Dan Jamison, College Basketball Handicapper, Predictem.com
Point Spread: ORE +2.5/BAY -2.5 (Intertops) 
Total: O/U 131
Last Time Out: Oregon defeated Florida A&M 71-64; Baylor lost to Stephen F. Austin 59-58.
Analyzing the Ducks:
At the start of the year, Oregon looked like it was set to reload after an off-year and make another run at a Pac-12 championship. That might still be in the cards, but it's because of the Pac-12's ineptitude rather than the Ducks having a great season. Oregon has had to rely greatly on Payton Pritchard to shoulder the scoring load with Bol Bol sidelined, and the results haven't been great, as the Ducks have slogged through two wins against lesser competition.
Analyzing the Bears:
Consistency, thy name is not Baylor. The Bears put an end to Arizona's 52-game nonconference home winning streak on Dec. 15, but then turned around and lost at home to Stephen F. Austin. Baylor's biggest problem is that the Bears are simply abysmal when they have to play a midrange or outside game. Baylor's 3-point shooting against the Lumberjacks was atrocious, as they shot 4-for-24 from deep in their defeat. The Bears aren't a team that gets a lot of possessions, so they've got to make the most of the ones they do get, and too often, they have not done that.
Read Baylor Bears Football Pick - Texas Bowl
X-Factor:
Bol Bol. How healthy is he? He's missed Oregon's past two contests with a foot injury, and he's listed as questionable for this contest. He averages 21 points a game, underscoring just how important he is to the Ducks' offense. When he's in the lineup, the Ducks have proven themselves capable of beating decent opponents, such as Syracuse. But without him, Oregon nearly fell at home to a bad Florida A&M squad, showing how vulnerable they are without his 7-foot-2 frame in the lane.
Oregon Will Cover if:
The Ducks can turn the game into a free-throw shooting contest. Remember when we said the Bears can't shoot from beyond the arc? They also can't shoot from the free throw line. At 64.9 percent, Baylor ranks 291st in the nation from the charity stripe, which has long been an Achilles' heel for Scott Drew's teams. Oregon, conversely, shoots a respectable 76.4 percent from the stripe. If the game is close late, the Ducks will have a big edge.
Baylor Will Cover if:
The Bears can get the ball inside and stay there. Baylor does not want to rely on the 3-point shot, and Oregon is almost certain to try to force the Bears to the outside and make Baylor win the game from deep. It wouldn't be a surprise to see Oregon coach Dana Altman employ a strategy where the Ducks opt to foul Baylor if they get a good look in the paint and make the Bears earn their points from 15 feet. What Baylor needs to do is take advantage of the fact that Oregon doesn't force many turnovers and make smart passes to set up good, close looks at the basket.
Dan's Pick to Cover the Spread:
There's no sugarcoating it: the Pac-12 is terrible this year. Oregon's been among the best of this conference, and the Ducks own a loss to 4-8 Texas Southern…which also owns a win over Baylor. In short, these two teams are remarkably inconsistent and betting on this game is a tough task.
That said, I'm going to have to lean toward Baylor on the assumption that Bol Bol will not participate in this game. If he plays, Oregon becomes a much better pick because the Ducks will have the key piece they need to dominate the inside and force Baylor to shoot from the outside. But without him inside, the Bears can establish Tristan Clark down low and put some distance between themselves and Oregon.
Plus, betting against the Pac-12 has proven to be a viable strategy as of late. Recently, the league has seen California lose to Fresno State, UCLA fall to Belmont, Washington State lose to Montana State and USC lose to Santa Clara, raising questions about whether the Pac-12 could actually be a one-bid league this year. Until things change, it's a great idea to bet against Pac-12 teams whenever possible, especially one that might be missing its best player. I don't love the idea of taking Baylor, but they're the safer choice here.