Purdue Boilermakers vs. Michigan Wolverines Pick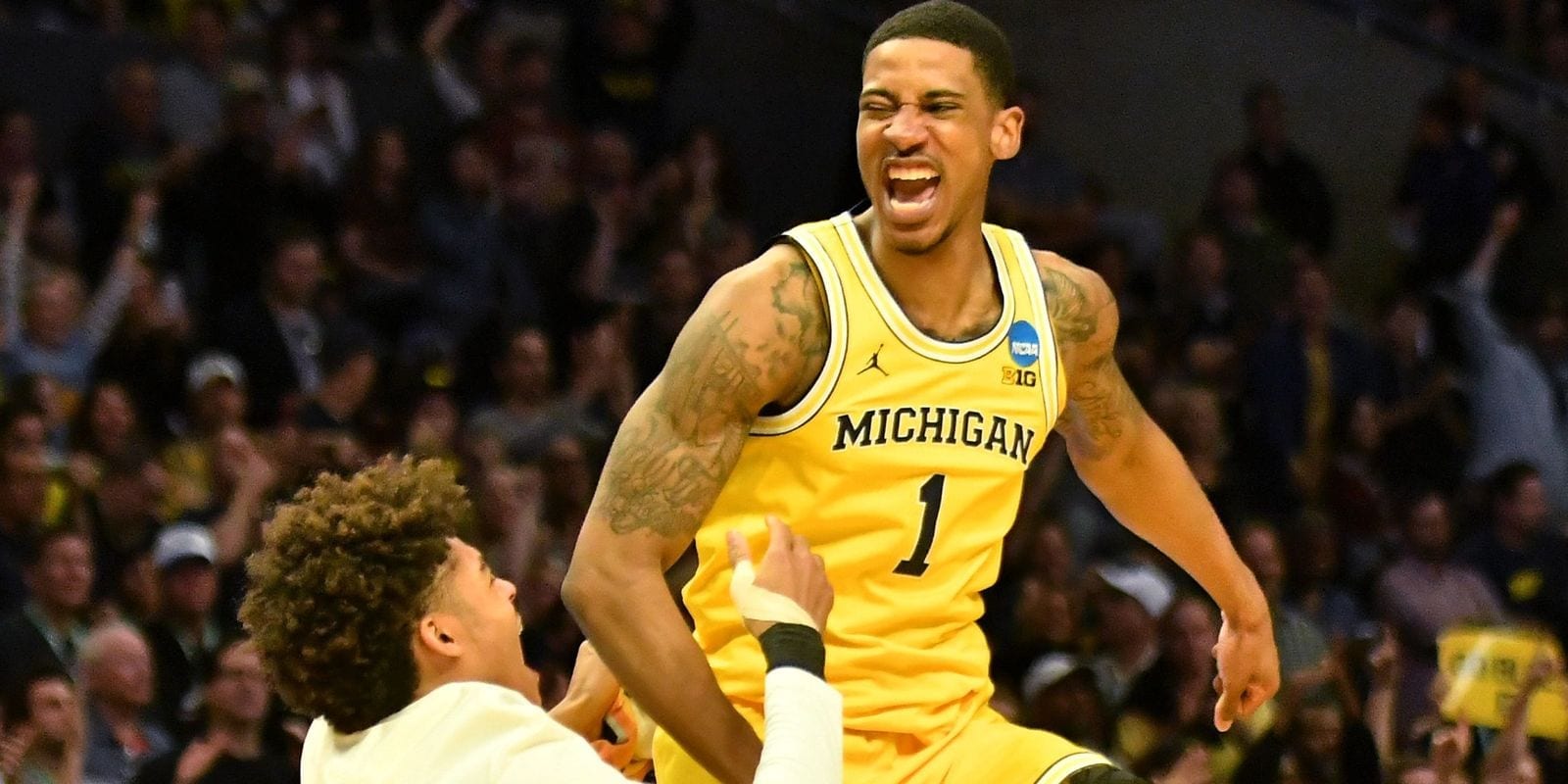 Purdue Boilermakers (5-2 SU, 5-2 ATS) vs. Michigan Wolverines (7-0 SU, 4-3 ATS)
When: Saturday, December 1, 2018 – 3:30 PM ET
Where: Crisler Center, Ann Arbor, Mich.
TV: ESPNU
By: Dan Jamison, College Basketball Handicapper, Predictem.com
Point Spread: PUR +6.5/MICH –6.5 (Gtbets Sportsbook)
Total: O/U 136.5
Last Time Out: Purdue lost to Florida State 73-72; Michigan handled North Carolina 84-67.
Analyzing the Boilermakers:
Virtually everything that Purdue does runs through Carsen Edwards. A first-team selection a year ago, Edwards has been the Boilermakers' main shooter and averages 25 points a game, a full 30 percent of Purdue's output. But Edwards is hardly Purdue's only offensive weapon, as his backcourt mate Ryan Cline averages 15.3 points per game and serves as the Boilers' top option from behind the arc. Only once in Purdue's seven contests has Cline fallen short of double digits — and not coincidentally, that was the closest margin of victory that Purdue has had, an 84-75 win over Ball State.
Analyzing the Wolverines:
Defense won in the ultimate showdown of offense vs. defense, and after shutting down a good North Carolina team that was averaging 96 points per game, it has to be asked whether anyone can penetrate this Michigan team's defense. The Wolverines have been so good on defense that they've been able to make the best teams in the nation look clueless, holding their foes to 51 points a game and leading North Carolina coach Roy Williams to rip his team and himself after they left Ann Arbor with a 17-point loss.
NBA Pick: Celtics on back2back vs Timberwolves
The offense used to be their weak point, but in their past five games, only Providence has held the Wolverines under 70 points. Michigan now boasts the 25th best offense in the nation according to Ken Pomeroy, which is a big reason why they haven't had an opponent stay within 15 points of them all season even as their competition has improved.
X-Factor:
Ignas Brazdeikis. The freshman has now topped 20 points in three consecutive games and is playing at a very high level as defenses struggle to adjust to what he brings to the table. He's been the cog that has taken Michigan's offense from pedestrian to solid, and when he's on, Michigan is as good as anyone in the country. If Purdue can find a way to slow him down, however, the Wolverines become a much more beatable team.
Purdue Will Cover if:
The Boilermakers can avoid making bad decisions with the basketball. When you play a team like Michigan, which plays patient and disciplined basketball at both ends of the floor, it's easy to get frustrated and make poor decisions when you actually do get the ball. In many cases, the Wolverines beat their opponents before they even step on the floor because their style of play is so different from the fast-paced, breakneck speed that dominates the college basketball game today. Purdue has to keep its head and show patience in order to have a chance.
Michigan Will Cover if:
The Wolverines can take either Edwards or Cline out of the game for an extended period of time, either by sending them to the bench with foul trouble or forcing them into bad shots. Between the two of them, Edwards and Cline are on the floor for roughly 32 minutes a game each, which underscores just how important each of them are to what the Boilermakers like to do. Michigan, however, excels at forcing teams out of their comfort zone and playing tough defense for 30 seconds, so the Wolverines will likely look to limit Edwards the way they did last season in the Big Ten tournament final. If they can hold him to even half of his season average, Purdue likely won't be able to adjust.
Dan's Pick to Cover the Spread:
This game couldn't be coming at a better time for Michigan. Usually, a strong team is at its most vulnerable after it's recorded a big win, which results in Vegas overrating it and the team itself taking most of the first half of their next game to refocus themselves, resulting in a cover for their opponent.
A rout of North Carolina certainly qualifies as a big win, but there's no way that the Wolverines aren't going to be focused on the task at hand in their Big Ten opener against a team like Purdue. Not only do the Boilermakers feature the best player in the Big Ten in Edwards, but they're likely to be one of Michigan's strongest challengers for the conference title, and thanks to the Big Ten's unbalanced schedule, this is the only meeting of the season between the Wolverines and the Boilermakers, which is exactly what Michigan needs to put North Carolina out of its mind and focus on the next game.
If Michigan were playing a small conference foe such as Binghamton, or even a lesser Big Ten opponent like Rutgers or Penn State, the Wolverines would be ripe for an upset. But that's not the case. They're facing a Purdue team that demands their attention and is going to get it. There's no way that John Beilein will allow his team to overlook Edwards and the Boilermakers when this game could end up deciding the Big Ten. Don't overthink this; go for the Wolverines at home.
<aside><!-- [et_pb_line_break_holder] --><div class="widget105"><!-- [et_pb_line_break_holder] --><h4 class="cash">Biggest Sportsbook Bonuses</h4><!-- [et_pb_line_break_holder] --><div class="widgetlist"><!-- [et_pb_line_break_holder] --><div class="col1"><!-- [et_pb_line_break_holder] --> <a href="https://www.predictem.com/out/Bovada"><img src="https://www.predictem.com/wp-content/uploads/2018/04/bovada.png" width="" alt="Bovada" /></a><!-- [et_pb_line_break_holder] --></div><!-- [et_pb_line_break_holder] --><div class="col2"><!-- [et_pb_line_break_holder] --><span class="list"><b>50% Cash</b></span><br><!-- [et_pb_line_break_holder] --><span class="list">5x Rollover</span><!-- [et_pb_line_break_holder] --> </div><!-- [et_pb_line_break_holder] --> <div class="col3"><!-- [et_pb_line_break_holder] --><a href="https://www.predictem.com/betting-sites/bovada/"><button class="btn-widget">Review</button></a><!-- [et_pb_line_break_holder] --></div><!-- [et_pb_line_break_holder] --></div><!-- [et_pb_line_break_holder] --><div class="widgetlist"><!-- [et_pb_line_break_holder] --><div class="col1"><!-- [et_pb_line_break_holder] --> <a href="https://www.predictem.com/out/Intertops"><img src="https://www.predictem.com/wp-content/uploads/2018/04/intertops.png" width="" alt="Intertops" /></a><!-- [et_pb_line_break_holder] --></div><!-- [et_pb_line_break_holder] --><div class="col2"><!-- [et_pb_line_break_holder] --><span class="list"><b>50% Cash</b></span><br><!-- [et_pb_line_break_holder] --><span class="list">4x Rollover</span><!-- [et_pb_line_break_holder] --> </div><!-- [et_pb_line_break_holder] --><div class="col3"><!-- [et_pb_line_break_holder] --><a href="https://www.predictem.com/betting-sites/intertops/"><button class="btn-widget">Review</button></a><!-- [et_pb_line_break_holder] --></div><!-- [et_pb_line_break_holder] --></div><!-- [et_pb_line_break_holder] --><div class="widgetlist"><!-- [et_pb_line_break_holder] --><div class="col1"><!-- [et_pb_line_break_holder] --> <a href="https://www.predictem.com/out/Gtbets"><img src="https://www.predictem.com/wp-content/uploads/2018/05/gt-bets.png" width="" alt="GtBets" /></a><!-- [et_pb_line_break_holder] --></div><!-- [et_pb_line_break_holder] --><div class="col2"><!-- [et_pb_line_break_holder] --><span class="list"><b>150% Cash</b></span><br><!-- [et_pb_line_break_holder] --><span class="list">4x Rollover</span><!-- [et_pb_line_break_holder] --> </div><!-- [et_pb_line_break_holder] --> <div class="col3"><!-- [et_pb_line_break_holder] --> <a href="https://www.predictem.com/betting-sites/gtbets/"><button class="btn-widget">Review</button></a><!-- [et_pb_line_break_holder] --></div><!-- [et_pb_line_break_holder] --></div><!-- [et_pb_line_break_holder] --><div class="widget-footer"><a href="https://www.predictem.com/best-sportsbooks/bonuses/">See all sportsbook bonuses</a></div><!-- [et_pb_line_break_holder] --> </div></aside>
<h4 class="widgettitle">More NFL Picks</h4><!-- [et_pb_line_break_holder] -->