Wisconsin vs Savannah State Basketball Pick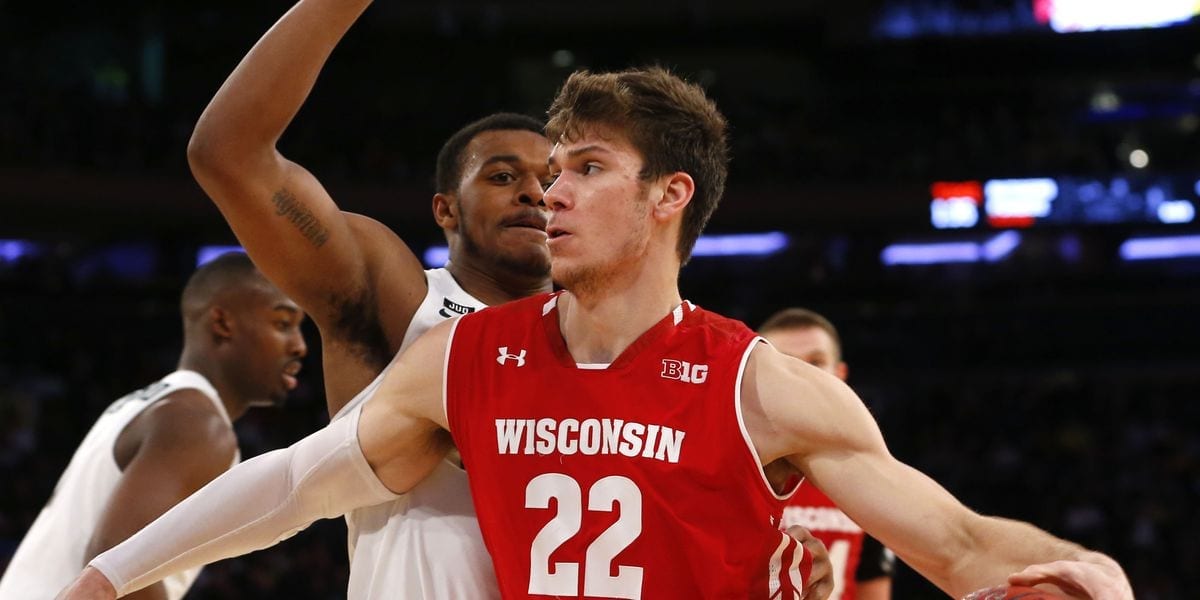 Savannah State Tigers (3-8 SU, 3-7 ATS) vs. Wisconsin Badgers (8-2 SU, 5-5 ATS)
When: Thursday, December 13, 2018 – 8 PM ET
Where: Kohl Center, Madison, Wis.
TV: Big Ten Network
By: Dan Jamison, College Basketball Handicapper, Predictem.com
Point Spread: SAV +36/WIS -36 (Intertops)
Total: O/U 162
Last Time Out: Savannah State lost 139-72 to South Dakota State; Wisconsin lost 74-69 to Marquette in overtime.
Analyzing the Tigers:
Savannah State's identity is wrapped up in one thing: pushing the tempo. The Tigers average 84 possessions per game, which leads the nation. They also average 42 rebounds and eight steals per game, which means that every game they play is a scoring contest that's played at a breakneck pace.
The problem is that the Tigers don't exactly do a great job with their large number of possessions. Savannah State shoots a mere 36.3 percent from the floor, which has led to quite a few blowouts this season because the Tigers cannot stop anyone. For the season, they've only held Alcorn State under 80 points, and they've seen four opponents hit the century mark against them. In fact, Savannah State gives up an average of 100 points per game, in large part because they surrendered 90 in the first half to South Dakota State in the Tigers' most recent game. Basically, expect a large number of points to be scored.
Thursday Night NFL Pick: LA Chargers vs. Kansas City Chiefs
Analyzing the Badgers:
Wisconsin has had a tough slate so far, as eight of its 10 games have been against Power 7 conference foes, including two contests against Big Ten opponents. This game is a chance for the Badgers to take a breather against a squad that was a factor in the MEAC last year but doesn't seem to be on that same level this season. Ethan Happ is the main man for Wisconsin, averaging a double-double with 19.3 points and 10.8 rebounds per game. But this contest shouldn't require him to put up those kinds of numbers for Wisconsin to win. Instead, this will be a chance for Wisconsin to find some extra help for Happ by finding a third scoring option in a low-pressure situation. Don't be surprised to see them experiment in this one.
X-Factor:
Tempo. These two teams really couldn't be more different in the way they play. Savannah State prefers to take about 75 to 80 shots per game. Wisconsin would be much happier if there were 80 shots in the game total for both teams. So this is going to be a battle of contrasting styles, and what kind of game we get will be determined by which team is able to exert its will on the contest. Most likely, either Wisconsin's methodical offense will carry the day or the Badgers will play loose and take out some frustration on the Tigers by taking advantage of the easy baskets left available by Savannah State's all-out attack style of play. Neither outcome seems good for Savannah State.
Savannah State Will Cover if:
The Tigers can get their shots to drop. Savannah State can't play Wisconsin's game well at all, and it isn't talented enough to win a scoring contest with the Badgers — unless they have a fantastic shooting night. Savannah State has to get its shooting percentage up to over 50 percent in order to have much of a chance at staying in this contest.
Wisconsin Will Cover if:
The Badgers have their minds where they need to be from the opening tip-off. Wisconsin is easily the better squad compared to a team that won't even be in Division I next season, and if they establish their superiority right away, Savannah State is likely to fold quickly in a hostile atmosphere.
Dan's Pick to Cover the Spread:
I don't really see any way that Savannah State can even come close to giving Wisconsin a scare in this one. The Tigers don't play a smart brand of basketball, and their style of gameplay and weak defense should make them easy prey for the Badgers' style of play. Any team that can give up 90 points in a half to South Dakota State has no business playing with a Big Ten team, especially not one as talented as Wisconsin.
The question is not whether Wisconsin is going to win this game. Barring an absolute pratfall, the Badgers will have no problem getting their ninth win. The question is how much the Badgers feel the need to overrun their opponent. Normally, Wisconsin isn't the type of team that's going to put up big numbers, but this game could be an exception because the Badgers are coming off a loss to Marquette.
Losing to their in-state rival is likely to have the Badgers motivated to get the bad taste of defeat out of their mouths in a big way. Given the lack of defense Savannah State has shown this year, this game is the perfect chance for Wisconsin to bounce back and get everyone on track as the Badgers prepare for the rest of a tough Big Ten schedule. Look for Wisconsin to put up a big number on a helpless Savannah State team and cover the spread easily.