Arizona Wildcats vs. Oregon Ducks Pick ATS 9/25/21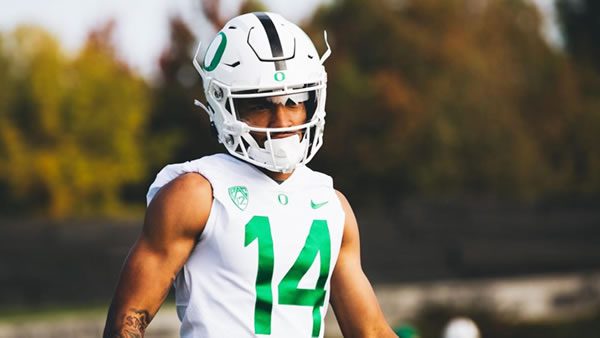 Arizona Wildcats (0-3 SU, 1-2 ATS) vs. Oregon Ducks (3-0 SU, 1-2 ATS)
College Football Week 4
Date and Time: Saturday, September 25, 2021 at 10:30PM EDT
Where: Autzen Stadium, Eugene, Oregon
TV: ESPN
Point Spread: ARIZ +28/ORE -28 (Betanysports - Home of reduced odds betting! It'll save you THOUSANDS of dollars in risked amount! Bet wise!)
Over/Under Total: 58
The Arizona Wildcats make the trip to Autzen Stadium in Eugene for a Pac-12 Conference matchup with the ranked Oregon Ducks. It's not a good sign for the Wildcats that they're 0-3 before their conference schedule even starts. On Saturday, they hit new depths, dropping a 21-19 game to Northern Arizona. A trip to Eugene wouldn't appear to be good medicine for their woes. On Saturday, Oregon scored a warm-up win, blasting Stony Brook, 48-7. Who can get their Pac-12 Conference schedule off on the right foot this week?
Oregon Coming Into Their Own
This is a tough matchup on the road for an Arizona team that is truly floundering under first-year head coach Jedd Fisch, a former longtime assistant in college and the NFL. With the big upset win over Ohio State on the road a few weeks ago, Oregon has established itself as a potential player in this year's postseason. Experienced Anthony Brown is a steady hand at quarterback. Travis Dye and CJ Verdell have shown lively legs thus far, and they have a cast of sure-handed receivers that can really do damage on a Wildcats' defense that hasn't shown a lot of fire in their first three games.
The even more noteworthy development for the Ducks is the rising status of their defense. Even without stud DE Kayvon Thibodeaux (questionable), their defense has been tough, keeping the powerful Fresno offense in check and then doing the same thing to a home Ohio State offense. With Arizona having managed a scant 49 points in three games against non-conference opposition, the Oregon defense looms as the dominant factor in this game.
Can Arizona Rebound?
When you ponder the resources a Pac-12 school has compared to that of Northern Arizona University, it's hard to justify a loss of that nature. They're platooning quarterbacks, and last week, it was Will Plummer who sputtered in this offense. Turnovers remain a constant undermining force, as does abysmal play along both lines of scrimmage. WR Stanley Berryhill, III., and RB Drake Anderson are nice contributors, but it's not enough for this offense to really take hold. They're not even in conference play and still haven't eclipsed 20 points in scoring. It all doesn't bode well for this week. An offense that can't really dent the NAU defense stands what chance in Eugene?
Don't Forget What Conference This is!
The Pac-12 oftentimes defies reason. Over the past few seasons are innumerable examples of games where there was no way you could predict what ended up happening. Past performances often hold little water, as an odd parity overtakes the conference schedule. On the one hand, you have an Oregon team that goes into Ohio State and wins. On the other hand, you have an Arizona team that can't even beat NAU at home. It paints a very contrasting image where a total blowout seems like a likelihood. And as we have seen, those assumptions can and often do backfire in this unpredictable conference.
If looking hard for the silver lining on the topic of Arizona football, there are a few angles. One is that this is a new regime, and all the changes have resulted in some tough times, but maybe the ship will settle some. With newness comes trials. There are a lot of youngsters who aren't cemented in the program, and maybe some growing pains were to be anticipated. Still, we see a defense that, while being hung out to dry, has been at least vaguely holding their own. It's the reason they covered against a BYU team, holding them to just 24 points in a one-score game. When needing to cover big numbers, that "D" can maybe make a difference.
Major Obstacles to an Arizona Cover
After being at times dominated on the line of scrimmage by Northern Arizona, one can only cringe at the prospects of Arizona's line play this Saturday. It wreaks all kinds of havoc on offense, especially with a QB rotation of youngsters, none of whom are cemented players. You take a mistake-prone and turnover-heavy offense like Arizona and pit them against a stout and disruptive defense like Oregon—the script almost writes itself. And if we see them coughing up the ball, their offensive hopes are bleak indeed.
More Picks: Get Jay's Georgia at Vandy Predicted Spread Winner
Looking Hard for Hope for the Wildcats
Finding a lot of daylight in this equation for Arizona isn't easy. And it's never a good look when the bulk of their hope is tied up in things like big spreads and potential opponent apathy. Still, with the Ohio State trip still fresh in their minds, this is a time of the season where the Ducks can ease off a bit, and it won't cost them. With a road trip to Stanford looming next week, this could be a time of the season where we see less overall urgency from the Ducks. It's their conference debut, so maybe a letdown isn't in the cards as much as some might think. Still, with a defense that is hanging in there, Arizona is a decent enough candidate to thrive in a scenario where the opponent isn't shot out of a cannon enough to cover a really big spread.
Lay the Points
This has the earmarks of a trap in some ways. Going off of recent impressions and expecting it to play out in a Pac-12 setting is a tactic that has backfired time and again in this conference. But the number just doesn't seem big enough to take an alternative angle. I don't see Arizona able to gain much offensive foothold, leaving an Arizona "D" to keep Oregon to a reasonable total. But with the Ducks "D" also looming as a scoring threat, it makes the scenarios where Oregon covers take on a slightly wider spectrum than what Arizona can claim. With some trepidation in a conference that defies reason at times, I'm taking the Ducks.
Loot's Pick to Cover the Point Spread: I'm betting on the Oregon Ducks minus 28 points. Bet your Week 4 college football picks for FREE by taking advantage of a 100% REAL CASH bonus on your first deposit of $100 to $1000 at BetNow Sportsbook!