[et_pb_dcsbcm_divi_breadcrumbs_module hide_homebreadcrumb="off" homebreadcrumbtext="Home" separator="sep-raquo" hide_currentbreadcrumb="off" homebreadcrumborientation="left" _builder_version="3.8″ fontsbreadcrumbs_font="Lato||||||||" fontsbreadcrumbs_text_color="#000000″ fontsbreadcrumbs_font_size="15px" fontsbreadcrumbs_line_height="16px" fontsseperator_font="||||||||" fontsbreadcrumblinks_font="||||||||" fontsbreadcrumblinks_text_color="#2567cf" custom_margin="25px|||" custom_margin_phone="30px|||" custom_margin_last_edited="off|desktop" custom_css_main_element="font-family: Helvetica Regular;" global_module="3641″ saved_tabs="all"][/et_pb_dcsbcm_divi_breadcrumbs_module]
Top 3 College Football Season Win Total Picks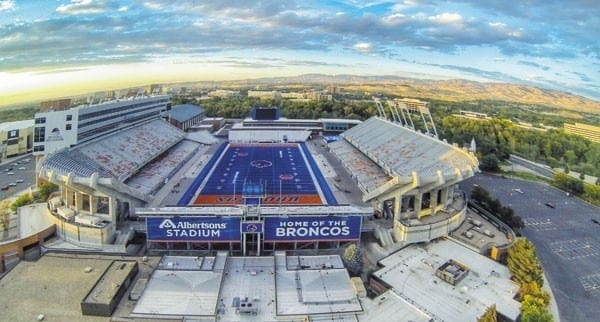 Three Over/Under Plays To Look At For The 2018-19 College Football Season
By: Keith Franks
The 2018-19 College Football Season is just around the corner, but there is plenty of time to find some value in the football season's future prop bets. In the Over/Under markets in particular, we have come across three positions that we feel offer tremendous upside. These three opportunities, include Boston College Over 6.5 +110, Boise State Under 9.5 +110, and Nebraska Over 6.5 +120. All of which the odds are found currently on MyBookie but can also be located in markets on other leading sportsbooks.
Thanks to coaching changes combined with returning talent, Nebraska and Boston College can find itself easily exceeding the number presented in these markets. Reputation combined with a tough schedule can find Boise State failing to live up to the lofty expectations typical of Bronco Nation. Here is the skinny on each of these three teams and how you can cash in on their win total odds.
Boise State Under 9.5 +110
When it comes to mid-major football teams, the Broncos are royalty. After all, this is a team that remains undefeated in the now-defunct BCS bowl games. These are the authors of the historic upset against Oklahoma in the 2008 Fiesta Bowl that changed the landscape of college football forever and this is the team that has stolen the spotlight on the national stage and defeated Power Five opponents such as Virginia Tech and Georgia. With such accolades, Boise State has become a near-perennial favorite to represent the Group of Five in a New Year's Six Bowl Game. This year they are the consensus pick and are heavy chalk to win their resident Mountain West Conference. However, there are several stumbling blocks that Boise State cantrip on and come in UNDER the win total number.
The Broncos open up with three of their first four game games on the road against another mid-major power in Troy. This is by no means a walk in the park. After a home game hosting UConn, the Broncos must then travel to Oklahoma State and Wyoming in back-to-back weeks. The Pokes are a top-25 team in the initial Coaches Poll and renowned for their catalytic offensive exploits. Then of course, the Broncos travel to Laramie where they were upset the last time they were in town back in 2016 then as the 13th ranked team in the country. Wyoming is one of the most experienced teams in the FBS and most of the personnel on this year's edition of the Cowboys were present at War Memorial Stadium on that fateful night. It is not inconceivable that Boise State not only misses a NY6 spot but may not even make it out of September with less than three losses. My good colleague Mike Mann has bet against me on his Boise State play. 
Nebraska Over 6.5 +120
Very simply, the Cornhuskers hired an alumnus that knows how to steer program renaissances better than any other. This is a reference of course to new Head Coach Scott Frost. By many accounts, Frost is on a short list of up-and-coming names in the college football coaching game. He substantiated those claims by crafting perhaps one of the greatest turnarounds in college football history. The superlative is certainly appropriate. Picture this: In 2015, the University of Central Florida Golden Knights could not win one game. The former Cornhusker came to Orlando in 2016 and got UCF to 6-6 in his first year at the wheel. With such a noticeable step forward, the Knights went under the microscope in 2017. Many anticipated that the Knights could vie for the American Athletic Conference but the passion of Frost once again empowered UCF to overachieve. UCF would run the table, winning the AAC, and defeat Auburn in the Peach Bowl. The result has been a cult following that called for the Knights to be named the one true National Champion.
Nebraska went 4-8 in 2017 but they lost three games by a touchdown or less. Given Frost's aptitude and know-how, there is tremendous value in the number presented here as Nebraska will likely be flirting with bowl eligibility at the bare minimum. They have a far more manageable schedule against Troy, Akron, Colorado, Purdue, Minnesota, and Illinois all of which are at home. Nebraska also will have added incentive to win when they get the opportunity to avenge an overtime loss against Northwestern on the road in October. Very easily, Nebraska can win all of these matches which puts us in the money.
Boston College – Over 6.5 +110
There are many things to like about BC in this market. First, the Eagles reeled off six wins in their last nine fixtures to round off their 2017-18 campaign and they did so with style. In these six aforementioned wins, the Eagles defense gave up no more than 16 points in five of these respective victories. Boston College's offense also took a noticeable step forward as they hovered around the 40-point mark in their last five wins of the campaign. Boston College delights in the fact they get back 10 returning starters on this offensive unit, including their prized bell-cow at running back in AJ Dillon who emerged as a revelation down the backstretch last year. The freshman rusher tallied 1,589 yards on the ground and 14 rushing touchdowns to power BC to a 7-5 record capped off with a bid to the New Era Pinstripe Bowl.
In 2017, Boston College claimed a victory on the road at Louisville when the Cards still had Heisman winner LaMar Jackson at quarterback. This year the Eagles get the U of L at home without him for a much more manageable outing. Combining this with an opening docket that consists of Massachusetts, Holy Cross, Wake Forest (Away), Purdue (Away), Temple and then a regular season finale at home against Syracuse, the talent and proficiency of this team on both sides of the ball can easily push the Eagles to the seven-win mark. However, it likely won't stop there. Boston College gets an opportunity on October 26th when it hosts Miami and November 10th when they host Clemson to make a statement that this program is a formidable threat in the ACC. As we have seen during the Matt Ryan and Doug Flutie era, the Eagles have a penchant for such runs.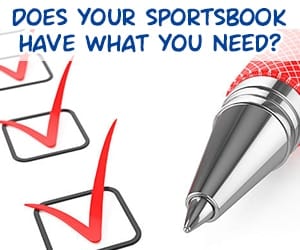 <div class="widget105"><!-- [et_pb_line_break_holder] --><h4 class="parlays">Best Parlays</h4><!-- [et_pb_line_break_holder] --><!-- [et_pb_line_break_holder] --><table id="parlay"><!-- [et_pb_line_break_holder] --> <tr><!-- [et_pb_line_break_holder] --> <th><span class="team"></span></th><!-- [et_pb_line_break_holder] --> <th>2 Team Parlay</th><!-- [et_pb_line_break_holder] --> <th>3 Team Parlay</th><!-- [et_pb_line_break_holder] --> <th>4 Team Parlay</th><!-- [et_pb_line_break_holder] --> </tr><!-- [et_pb_line_break_holder] --> <tr><!-- [et_pb_line_break_holder] --> <td><a href="https://affiliates.sportbet.com/tracking/Affiliate.aspx?idBook=2&mediaTypeID=220&AffUrlID=80&LandingPageID=55"><img src="https://www.predictem.com/wp-content/uploads/2018/06/sportbet-sm.png"></a></td><!-- [et_pb_line_break_holder] --> <td>2.74 to 1</td><!-- [et_pb_line_break_holder] --> <td>6.24 to 1</td><!-- [et_pb_line_break_holder] --> <td>13 to 1</td><!-- [et_pb_line_break_holder] --> </tr><!-- [et_pb_line_break_holder] --> <tr><!-- [et_pb_line_break_holder] --> <td><a href="https://record.bettingpartners.com/_5vfuDOH_H2wWPf2JTsWUjGNd7ZgqdRLk/1/"><img src="https://www.predictem.com/wp-content/uploads/2018/06/bovada_sm.png"></a></td><!-- [et_pb_line_break_holder] --> <td>2.64 to 1</td><!-- [et_pb_line_break_holder] --> <td>6 to 1</td><!-- [et_pb_line_break_holder] --> <td>12.3 to 1</td><!-- [et_pb_line_break_holder] --> </tr><!-- [et_pb_line_break_holder] --> <tr><!-- [et_pb_line_break_holder] --> <td><a href="https://record.webpartners.co/_jGZUKO3JWgwmunhzcKAZ62Nd7ZgqdRLk/1/"><img src="https://www.predictem.com/wp-content/uploads/2018/06/mybookie-sm.png"></a></td><!-- [et_pb_line_break_holder] --> <td>2.64 to 1</td><!-- [et_pb_line_break_holder] --> <td>6 to 1</td><!-- [et_pb_line_break_holder] --> <td>12 to 1</td><!-- [et_pb_line_break_holder] --> </tr><!-- [et_pb_line_break_holder] --></table><!-- [et_pb_line_break_holder] --><div class="widget-footer"><a href="https://www.predictem.com/best-sportsbooks/parlays-odds/">See all Sportsbook Parlays</a></div><!-- [et_pb_line_break_holder] --></div><!-- [et_pb_line_break_holder] --><!-- [et_pb_line_break_holder] --><!-- [et_pb_line_break_holder] --><style><!-- [et_pb_line_break_holder] --> #parlay {border-collapse: collapse;<!-- [et_pb_line_break_holder] --> width: 100%; border: 0px;<!-- [et_pb_line_break_holder] --> font-size: 14px!important;}<!-- [et_pb_line_break_holder] --> #parlay td, #parlay th {<!-- [et_pb_line_break_holder] --> border: 0px;<!-- [et_pb_line_break_holder] --> padding: 8px;<!-- [et_pb_line_break_holder] --> text-align: left;}<!-- [et_pb_line_break_holder] --> #parlay th {<!-- [et_pb_line_break_holder] --> padding-top: 5px;<!-- [et_pb_line_break_holder] --> padding-bottom: 5px;<!-- [et_pb_line_break_holder] --> font-weight: bold;<!-- [et_pb_line_break_holder] --> line-height: 14px;<!-- [et_pb_line_break_holder] --> text-align: center;<!-- [et_pb_line_break_holder] --> color: #000;}<!-- [et_pb_line_break_holder] --> #parlay tr {border-bottom: 1px solid #edeef0;}<!-- [et_pb_line_break_holder] --> .team {font-size: 16px;}<!-- [et_pb_line_break_holder] --></style>
<div style="width:340px; margin: 0 auto;"><!-- [et_pb_line_break_holder] --> <a class="twitter-timeline" data-width="340" data-height="500" data-link-color="#008156" href="https://twitter.com/PredictemPicks?ref_src=twsrc%5Etfw">Tweets by PredictemPicks</a> <script async src="https://platform.twitter.com/widgets.js" charset="utf-8"></script><!-- [et_pb_line_break_holder] --></div>