BMW PGA Championship & Sanderson Farms Picks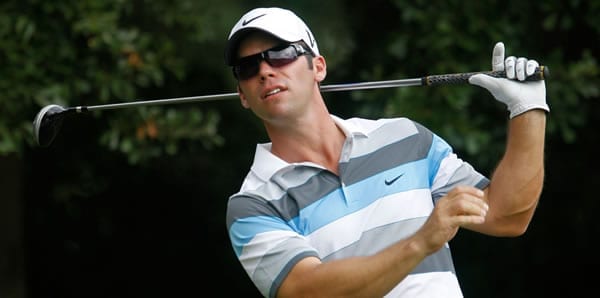 Event: BMW PGA Championship
When: Sep. 19-22, 2019
Where: Wentworth Club - Surrey, England
Watch: The Golf Channel
There is almost always a championship level golf tournament going on somewhere in the world, and there are actually two this week with the BMW PGA Championship taking place on the Euro Tour and The Sanderson Farms Championship on the PGA Tour slate. We will take a look at both events, but it is the BMW that features the stronger field with Rory McIlroy leading the European field. Both events count toward official world rankings, but only The Sanderson hands out FedExCup points, so it is more meaningful to the Tour players teeing it up there even though a win at the BMW carries with it a three-year exemption to The Open Championship. Francesco Molinari will look to defend his BMW PGA win with Cameron Champ back to defend his Sanderson crown. The last five champions at The Sanderson have been first time PGA Tour winners.
Each week, we take a look at the online betting sites and highlight the best bets on the board. We make a short, middle, and long odds pick to win and breakdown a couple of head-to-head matches as well. Odds and pairings come courtesy of the board at Bovada. Here are our picks to win the 2019 BMW PGA and Sanderson Championship.
Paul Casey (14 to 1 odds to win)
I really like Casey in this spot as the Englishman is fresh off a win at the Porsche European Championship to make it fourteen EPGA wins on his career. He won at Wentworth in 2009, shooting 17-under during that championship and he was 5th at the Tour Championship to end his PGA season. His stat sheet is full of elite level metrics including top-10 rankings in off-the-tee performance, greens hit and scoring average. His tee-to-green game remains one of the best on any Tour, and his putter has shined in wins, including the Valspar as part of his PGA 2018-19 season. He's been hot for over a year now, and it doesn't seem like he's going to slow anytime soon. If you're a bit too conservative to bet golfer to win the tournament, other great bets revolving around Paul Casey include: +275 to finish in top 5, +130 to finish in the top 10 and -175 to finish in the top 20. These bets can be found at Bovada Sportsbook. 
Matthew Fitzpatrick (25 to 1)
Fitzpatrick will be a household name on the American Tour someday, but Euro fans know all about him as he was at least one EPGA win in each season going back to 2015. He has won big events overseas as well, including back-to-back Omega European Masters titles. He enters the week 2nd in EPGA scoring, 11th in fairways and 5th in putting average against the field. Wentworth rewards ball-strikers and Matthew sneaks inside the top-20 in overall tee-to-green marks and rounds out the sheet with the 17th best scrambling percentage. He should be a factor this week.
Bernd Wiesberger (33 to 1)
Weisberger has played well across the globe, but most of his best work has come on the Euro Tour, and he has won overseas twice in 2019, including the Scottish Open. He is 4th in EPGA greens hit, 26th in overall tee-to-green performance and 34th in scoring. Wiesberger has the experience level to wade through this tough field and get another Euro win, and I like sticking with the international players in the fall as their travel schedules have normalized and they are able to work on their games without hopping back and forth between Tours.
Head-to-Head Matches
Picks to win based on predicted score after all four rounds. Check with your favorite online betting site for single round matches and a variety of prop bets.
Viktor Hovland (-115) v. Tony Finau (-115) (Pick to win: Hovland)
Hovland has plenty of buzz surrounding him, and he has earned it with four top-25 finishes in just five Tour starts last season. He finished T10 last week at The Greenbrier in his first start as an officially exempt pro and looks to be scared of nothing despite his relative inexperience. Finau had some splashy moments last season but ultimately came up short in big spots and had to settle for two runner-up finishes and another third-place finish. Hovland has hit nearly 75% of his greens in regulation as a professional, and there is no one that can touch that stat, including Finau who is more in the 67% range. Hovland won't be able to sustain that level of play for an entire season, but he is hot now and is also averaging about a half of a birdie more per round than Tony. That doesn't sound like a lot, but that is two strokes throughout a tournament. And that is plenty to swing the fate of a head-to-head considering the talent margins are so tight on Tour.
Ian Poulter (-115) v. Billy Horschel (-115) (Pick to win: Poulter)
There are plenty of Poulter haters out there, but it is hard to ignore his work on the EPGA where he is 5th in scoring, 10th in strokes gained on approach and 8th in putting against the field. That is a deadly stat pack at Wentworth and Poulter remains a threat to win anywhere considering his Houston Open win from last season on the PGA Tour. Horschel is a tough opponent in head-to-heads, but he scuffled at the end of the season and eventually missed the Tour Championship. He enters the week ranked 125th in birdie average, and that doesn't sound great at an event that has required as much as 21-under to win. Billy can equalize many opponents with his top-20 putter, but he is behind Poulter in that category and is effectively playing a road game this week.
---
Sanderson Farms Championship Picks
Sungjae Im (16 to 1 odds to win)
Im put in a very nice 2018-19 season by making 26-of-35 cuts and finishing 15th at The Sanderson. Vegas likes his chances and his stat sheet backs that up with a collection of top-40 ranks including off-the-tee performance and overall strokes gained from tee-to-green. He is also a top-40 putter and improves to the top-25 in GIR putting and scoring average. He is 7th in scrambling, which might be his most impressive stat considering his age. Normally, the old vets lead in saving par, but Im is one of the best in the field in that category this week. More conservative bets on Sungjae include: +400 to finish in the top 5, +200 to finish top 10 and +100 to finish in the top 20, which is a GREAT value. These wagers can be found at Bovada Sportsbook.
Corey Conners (28 to 1)
Conners had a wild 2018-19 with a win at the Valero, and a runner-up at The Sanderson balanced against twelve missed cuts. His boom weeks were good enough to make the Tour Championship field, and he should be in line for another good result as he is a perfect fit for CC of Jackson. That course rewards the best iron players, and Conners finished last season ranked 17th in greens hit and 34th in approach proximity. That proximity stat is especially useful as CC Jackson features some of the smallest greens on Tour. Conners is not a great putter but does he does give himself enough chances considering all the greens hit. He is solid off the tee as well so any plus week with the putter should have him near the top of the leaderboard.
Emiliano Grillo (40 to 1)
Each of the last five Sanderson winners has been inside the top-10 in strokes gained-approach, and Grillo enters the week 3rd in that category. He is 20th in off-the-tee performance and 15th in total tee-to-green metrics to make for the right mix of ball-striking at Jackson. The putter has always kept Grillo from maxing out on his full-swing potential, but he only missed three cuts last season so he should be around for the weekend at least with a chance to push for a win if the putter cooperates.
Good luck and good golf!