Bovada Sportsbook's Genesis Open Odds & Picks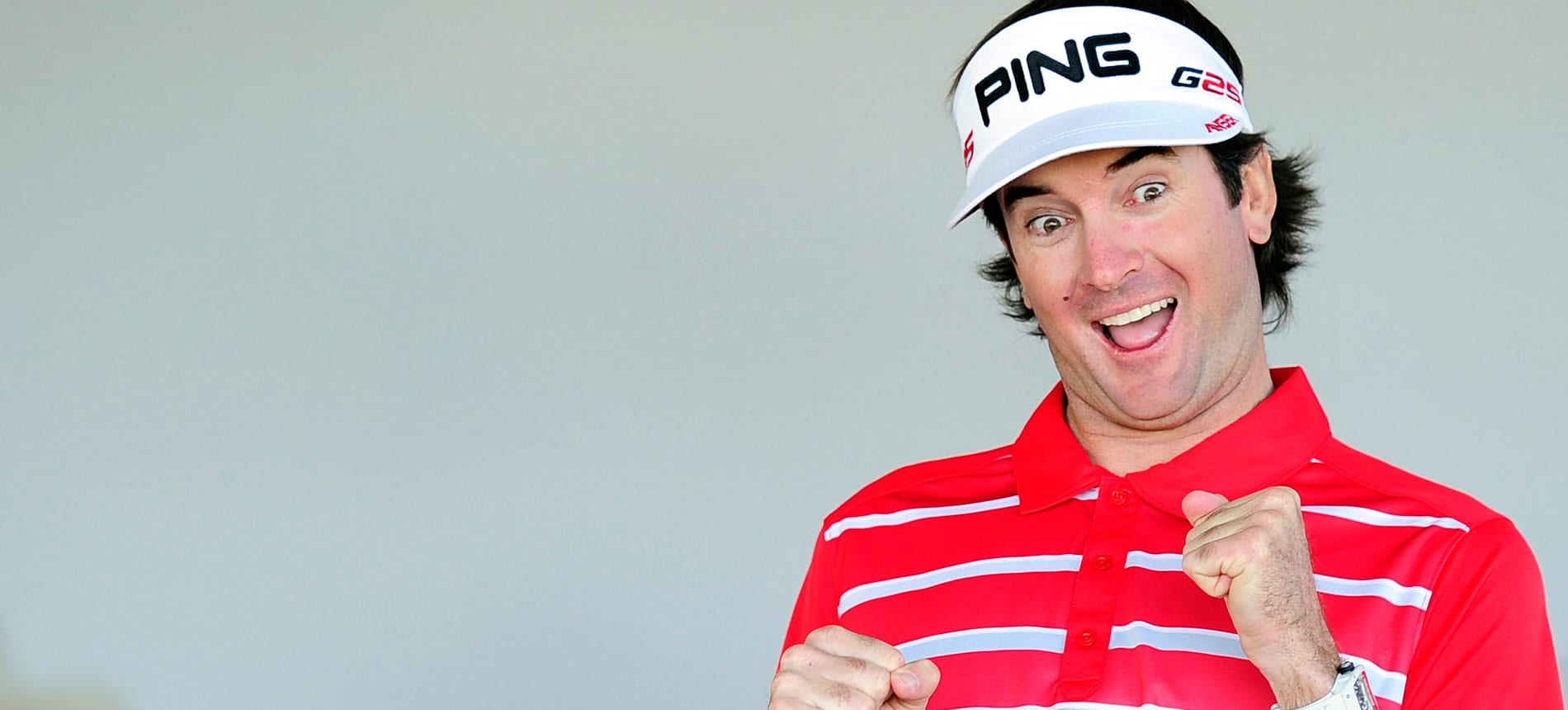 The Genesis Open
February 14-17
Riviera Country Club - Pacific Palisades, CA
The Golf Channel/CBS
By: Ted Walker of Predictem.com
Golf isn't the juggernaut of popularity that the MLB or NFL is but you can't argue that golf is second to none in terms of history and iconic places. The PGA Tour just had its yearly jaunt around Pebble Beach with Phil Mickelson winning his fifth AT&T Pro-Am title and the players now move to the prestigious Riviera CC for The Genesis Open. The Genesis was originally known as the LA Open and while some sponsor names have come and gone, you can't erase the history of this event or the legendary names that have won here. Hogan, Palmer, Watson, Couples and Els have all added their names to the Riviera lore and today's stars like Adam Scott, Bubba Watson and Dustin Johnson have won in recent years. Bubba is a three time Genesis champ and will look for his fourth title against the likes of Justin Thomas, Bryson DeChambeau and Rory McIlroy. Tiger Woods joins the field as does Phil Mickelson and a struggling Jordan Spieth. Fresh from anger management, Sergio Garcia will tee it up alongside fellow countryman Jon Rahm to round out some of the notables in this very strong field. This is the last event of the West Coast swing with the Tour headed to Mexico next week for a WGC event and the Masters is less than 50 days away when we conclude play. It is time to get serious on Tour.
Riviera has been around since the 1930's in terms of PGA competition with the classic layout seeming to never fall out of favor even as modern course design evolved. The 7,300 yard, par-71 track features many scoring opportunities but also presents several occasions where near perfect play is required to negotiate well placed bunkers or gorges. There is a little of everything here from blind tee shots to multi-tiered greens as well as famous features like the bunker in the middle of the green on the sixth hole. Several holes are greatly affected by often stiff breezes, making some of the smaller greens that much harder to hit. Players have plenty of experience here but finding a way to shoot four rounds in the sixties is still a tough task. Winning scores have trended in the 12-to-17 under par range in recent years but 7-under won in 2012 and 6-under was good enough in 2015.
Each week, we take a look at the online betting sites and highlight the best values on the board. We make a short, middle and long odds pick to win and breakdown a couple of the most popular head-to-head matches that you can find. This week all the betting odds come from Bovada Sportsbook. However the odds change quickly as match time approaches and all readers are  encouraged to price shop and bonus show to get the best return on your betting investment! Here are our picks to win the 2019 Genesis Open.
Bubba Watson (20 to 1 odds to win)
The 40-year old Watson has twelve career PGA wins and three of them have come in this event. I guess he likes the place. He has also won at Augusta twice and has three Travelers Championships so there is a clear precedent that he continues to be a factor at his favorite courses. Bubba hasn't played a ton this season but does have a T4 in Phoenix to show his game is in good shape. He is second in off-the-tee metrics and 14th in greens hit but the putter has been spotty so far. He still averages over four birdies per round despite not putting all that well and those scoring numbers should improve on greens that he knows very well. There are plenty of top-tier talents to wade through this week but Bubba has the elite driving distance to tackle this course and can work the ball with the best of them. You should stay away from Watson in certain events but Riviera is not one of them.
Hideki Matsuyama (28 to 1)
Matsuyama is a clean 5-for-5 in cuts made to start his season and he has been in the top-15 in his last two starts, going a combined 25-under at the Farmers and Waste Management Opens. Like Watson, Hideki is exceptional off the tee, ranking 7th in distance and is hitting nearly 75% of his greens but the putter is lacking to some extent. Still, Matsuyama turns in the 16th best scoring average and has been helped by his 6th best scrambling stat. He just isn't giving many strokes back to the field and appears ready to contend if he can just find a rhythm on the greens. He went T4 and T11 here in 2015-16 so I think the course suits him well and at just 26, he is still coming into what should be the peak of his talents.
Adam Hadwin (50 to 1)
Hadwin has had a very strong start to his season with just one missed cut back in October and three top-10 finishes including a T2 at the Desert Classic. He showed the ability to score by going 25-under and never carding anything worse than a 67 at PGA West. He has made the cut in all four of his Riviera starts, going T16 in 2016 and T6 last year. Hadwin is 12th in strokes gained off the tee and this course is often kind to the best drivers in the field. He adds a top-50 mark in greens hit and the 27th best putting average to make for a very well rounded stat sheet and the 21st ranked scoring average. He is a solid guy around the greens, especially out of the sand and should actually benefit if the scoring pace trends a little tougher.
Head-to-Head Matches
Picks to win based on predicted scores after all four rounds. Check with your favorite online betting site for single round matches and a variety of prop bets.
Jon Rahm v. Bryson DeChambeau (pick to win: DeChambeau)
I've got a feeling that I am going to be writing about these two at the top of tournament lists for at least the next ten years as both are just starting to scratch the surface of near-greatness. Rahm has four top-10s in just five starts this season but I am leaning Bryson's way as his trend has been so hot. DeChambeau has won five times since June of last year, including once overseas and his mad-scientist approach is clearly on point at the moment. These two have shared the field just once this season with Rahm a T8 at the TOC and DeChambeau just one spot better at 7th. I wouldn't put too much weight in that result but this should be a similarly close match and some of the tiebreaker is that Rahm will be making his first start at Riviera. Bryson doesn't have an extensive record here and was just T41 last year but any experience here is better than none as this course is so nuanced in places. Bryson also has statistical edges in nearly all relevant stats but Rahm is not far off the pace to be honest. I think you stick with the hotter player and that's Bryson until he hits a rougher patch.
Phil Mickelson v. Xander Schauffele (pick to win: Schauffele)
Oh man, how easy would it be to stick with Phil coming off his latest win? He beat Tiger, nearly won the Desert Classic and has two Genesis wins on his record. No one would hold it against me if I just blindly bet Lefty and called it good. I don't have it in me this week however as his opponent has moved up to 7th in the OWGR and has a TOC and HSBC win under his belt this season. Schauffele is also a former Tour Championship winner and has emerged as one of the most consistent of the young talents on Tour. Mickelson has four top-2 finishes in this event alone but he comes in at 221st in fairways hit and Genesis is not a course to mess around with off the tee. Phil is leading the Tour in birdies per round but that average was built on courses that were a bit softer than what he is going to see this week. Schauffele is top-5 in total strokes gained on the field, putting and scrambling so he is not going to beat himself. Mickelson has plenty of boom potential left as we saw last week but I think the bust potential as well and I'm nervous that Riviera is going to expose that. Xander feels safer to be honest.
Good luck and good golf!
Bovada Sportsbook launched in 2001. From the beginning, priority was given to the user experience. Most online sportsbooks used one of three out of the box software platforms for their user interface. Bovada spent millions creating its own from the ground up. Its support team was also a focus and offer bettors what they wanted. They were one of the first bookmakers to publish NASCAR odds and driver prop bets like individual matchups. It was so good and friendly, that customers would routinely call to chat about the races when they didn't really need any assistance. Bovada eventually had to incorporate limiting casual conversation into their employee training because players enjoyed using customer service for the social element. To this day, Bovada remains focused on a fun experience for their NASCAR bettors. That includes simple bonus plans like the current offer of 50% CASH Bonus to start your race betting.