[et_pb_dcsbcm_divi_breadcrumbs_module hide_homebreadcrumb="off" homebreadcrumbtext="Home" separator="sep-raquo" hide_currentbreadcrumb="off" homebreadcrumborientation="left" _builder_version="3.8″ fontsbreadcrumbs_font="Lato||||||||" fontsbreadcrumbs_text_color="#000000″ fontsbreadcrumbs_font_size="15px" fontsbreadcrumbs_line_height="16px" fontsseperator_font="||||||||" fontsbreadcrumblinks_font="||||||||" fontsbreadcrumblinks_text_color="#2567cf" custom_margin="25px|||" custom_margin_phone="30px|||" custom_margin_last_edited="off|desktop" custom_css_main_element="font-family: Helvetica Regular;" global_module="3641″ saved_tabs="all"][/et_pb_dcsbcm_divi_breadcrumbs_module]
Golf Picks: The Northern Trust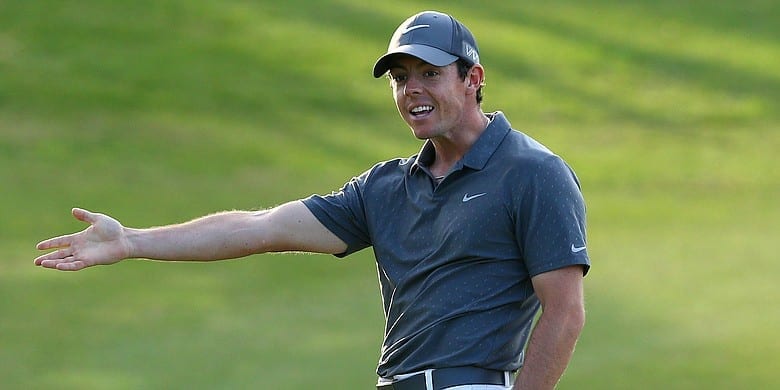 The Northern Trust
August 23-26, 2018
Ridgewood CC – Paramus, NJ
The Golf Channel/CBS
By: Ted Walker of Predictem.com
After a flurry of big events to the end the regular PGA Tour season, we move right into the playoffs and there is no rest for those looking to make it to The Tour Championship. Only the top-125 players on the FedExCup points list will be teeing it up at The Northern Trust with just the top-100 remaining eligible for next week. Being a victim of the cut is normal business on Tour but players are not often faced with the consequence of having their season end as a result of a bad round. Some of the bubble players may find out their fate was sealed simply by a bad shot this week. The pressure is real and the stakes are about as high as they get on Tour considering how long players have to play well in order to have a chance at winning the FedExCup.
The PGA Playoffs do not carry the same weight as the playoffs in baseball or football but the stars come out for a month straight and that is as good as it gets on Tour. Dustin Johnson is the defending Northern Trust champ and he will have to wade through a stellar field to make it back-to-back wins. Tiger Woods and Phil Mickelson are the eye-catchers for the casual fans but the top of field is deep with Brooks Koepka, Justin Thomas and Jason Day all looking to add an exclamation points to already successful seasons. The strongest Euro players are also in attendance this week so there is no backing into a win at a playoff event.
The Northern Trust is one of the handful of events that uses a host course rotation and it is Ridgewood CC's turn to show its stuff. The 7,385 yard, par-71 course will utilize eighteen holes from three separate nine hole courses on the property. That is certainly a different way to go about things but it does allow the best challenge to be presented and all of the courses various personalities can come out. In three previous editions at Ridgewood, the winning scores have been 8-under, 12-under and, most recently, 14-under in 2014. Two of those ended in a playoff and the third by a two-stroke margin. That is not an especially fast scoring pace but it seems like there is no course that can truly limit the best players in the world anymore. There are five par-4s that stretch out over 470 yards and a 626 yard, par-5 so give an edge to the bombers but accurate driving is necessary. The fairways here sway subtly with very large trees guarding one or both sides. Some of those trees will even impact shots in the fairways and there is out of bounds on a number of holes. The greens may be the toughest test as not many players have logged significant rounds here. The putting surfaces look flat in many spots but are expertly designed to funnel shots away from pin placements. There are more than a few places where three-putts will be possible if approaches are mediocre and there are tough up and down chances for those shots that miss the greens. The players at the top may cruise to some low scores but anyone struggling off the tee or not reading these greens properly will not score well.
Each week, we take a look at the online betting sites and highlight the best values on the board. We make a short, middle and long odds pick to win and breakdown a couple of head-to-head matches that are widely featured at various golf betting outlets. Here are our picks to win the 2018 Northern Trust Championship.
Before you bet check the big golf sportsbooks for the best odds on the golfer you're betting on. 
5dimes | BetOnline | Bovada | Mybookie
Jon Rahm (20 to 1 odds to win)
It is a little hard to remember back to January but Rahm started off so hot with a 2nd at the TOC and a win at the CareerBuilder. He wasn't able to keep that pace up but he didn't really go anywhere either with a T4 at the Masters and another T4 at the PGA Championship. I think Bellerive could stand as a good analog in many ways for this course so look for those who had good PGA Championship finishes to have a chance again here. Rahm is 15th in driving distance and 6th in greens hit. He adds a top-25 putter and nets the 2nd best birdie average. He is a little mistake prone and slips to 18th in scoring average but his A-game is more than good enough to beat a strong field. He is top-10 in off-the-tee and tee-to-green performance so all he needs is a good week on the greens to contend.
Tony Finau (50 to 1)
It looks like we are sticking with the bombers this week and you can't leave Tony out if you are doing that. He is third on Tour in driving distance and being that close to the greens helps with a GIR% just outside the top-25. Finau is 30th in putting average as he enters this week with the 16ht best birdie rate and 13th best scoring average. Tony has a very similar overall stat sheet to Rahm but Finau is a little more efficient and that is a wonderful predictor of success should he have a good week with his tee-to-green game. He is 19th in that category right now so there is no reason to think he will struggle to get birdie looks and he will be a factor even with an average putting performance.
Bubba Watson (75 to 1)
I guess we are just going all-in with the long ball hitters. Watson can still bomb it and his ability to shape shots could come in very handy with all of Ridgewood's doglegs. Bubba missed the cut in three of the last four weeks but I don't think anyone was surprised to see him not do so well in those events. Watson is one of the few players with three wins on Tour this season so he can clearly get it done but he is perhaps only a factor on the right kind of course. I think he can use his length to attack here and setup easy approaches. His putting is slightly above average overall but often enough to gain strokes on the field when he can employ his power game. There is some boom-and-bust with Bubba but 75 to 1 is no joke for a guy looking for his fourth win this season.
Head-to-Head Matches
Picks to win based on predicted score for all four rounds. Check with your favorite online betting site for single round matches and a variety of prop bets.
Tommy Fleetwood v. Webb Simpson (pick to win: Simpson)
Don't let anyone tell you I shy away from the tough head-to-head's as this one is as close as they come in my opinion. Both players are top-25 machines this season and neither give up too many easy wins to anyone. Fleetwood is slightly better from tee-to-green and hits more greens in general but Simpson is efficient beyond compare with one of the best putters on Tour. Simpson is over 100 spots behind Fleetwood in birdie average but moves on spot ahead of Tommy in scoring. That is proof that Webb is one of the best at limiting mistakes and he is also 3rd in scrambling if you want the direct stat to back it up. Fleetwood needs to hit greens to score as he is 150th in scrambling and can bleed a few important shots away during the week if he is not striping the irons. With lack of course familiarity, I am almost always going to go with the steadier player and that is Simpson by far. Fleetwood has a higher ceiling and I think he has a better percentage shot to win this week but I just don't see Simpson struggling at all here.
Brooks Koepka v Jason Day (pick to win: Koepka)
After the dominance at Bellerive, this doesn't seem like a gutsy pick at all but no one should sleep on Day considering he has two wins this season. Day also brings the Tour's best putting average and that is hard to overlook. What is in Brooks' favor in my mind is an almost unreal ability to use his length and accuracy combo beyond what anyone else can. Rory McIlroy was no doubt the best driver of the ball for a period of time and he won a bunch during that span. Dustin Johnson has showed he can do that as well. Koepka has proven that he is capable of wielding that driver like few can in an era where that club can be the most important in the bag. There will be times when Koepka is long but wild and he won't win those weeks. You will have to watch his trend off the tee and time it right but there is no doubt what club won him the PGA and both his US Opens. Stick with Brooks while he is killing it off the tee.
Good luck and good golf!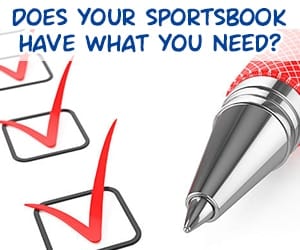 <aside><!-- [et_pb_line_break_holder] --><div class="widget105"><!-- [et_pb_line_break_holder] --><h3>Biggest Sportsbook Bonuses</h3><!-- [et_pb_line_break_holder] --><div class="widgetlist"><!-- [et_pb_line_break_holder] --><div class="col1"><!-- [et_pb_line_break_holder] --> <a href="https://www.predictem.com/out/Bovada"><img src="https://www.predictem.com/wp-content/uploads/2018/04/bovada.png" width="150" alt="Bovada" /></a><!-- [et_pb_line_break_holder] --></div><!-- [et_pb_line_break_holder] --><div class="col2"><!-- [et_pb_line_break_holder] --><span class="list"><b>50% Cash</b></span><br><!-- [et_pb_line_break_holder] --><span class="list">5x Rollover</span><!-- [et_pb_line_break_holder] --> </div><!-- [et_pb_line_break_holder] --> <div class="col3"><!-- [et_pb_line_break_holder] --><a href="https://www.predictem.com/betting-sites/bovada/"><button class="btn-widget">Review</button></a><!-- [et_pb_line_break_holder] --></div><!-- [et_pb_line_break_holder] --></div><!-- [et_pb_line_break_holder] --><div class="widgetlist"><!-- [et_pb_line_break_holder] --><div class="col1"><!-- [et_pb_line_break_holder] --> <a href="https://www.predictem.com/out/Intertops"><img src="https://www.predictem.com/wp-content/uploads/2018/04/intertops.png" width="150" alt="Intertops" /></a><!-- [et_pb_line_break_holder] --></div><!-- [et_pb_line_break_holder] --><div class="col2"><!-- [et_pb_line_break_holder] --><span class="list"><b>50% Cash</b></span><br><!-- [et_pb_line_break_holder] --><span class="list">4x Rollover</span><!-- [et_pb_line_break_holder] --> </div><!-- [et_pb_line_break_holder] --><div class="col3"><!-- [et_pb_line_break_holder] --><a href="https://www.predictem.com/betting-sites/intertops/"><button class="btn-widget">Review</button></a><!-- [et_pb_line_break_holder] --></div><!-- [et_pb_line_break_holder] --></div><!-- [et_pb_line_break_holder] --><div class="widgetlist"><!-- [et_pb_line_break_holder] --><div class="col1"><!-- [et_pb_line_break_holder] --> <a href="https://www.predictem.com/out/Gtbets"><img src="https://www.predictem.com/wp-content/uploads/2018/05/gt-bets.png" width="150" alt="GtBets" /></a><!-- [et_pb_line_break_holder] --></div><!-- [et_pb_line_break_holder] --><div class="col2"><!-- [et_pb_line_break_holder] --><span class="list"><b>150% Cash</b></span><br><!-- [et_pb_line_break_holder] --><span class="list">4x Rollover</span><!-- [et_pb_line_break_holder] --> </div><!-- [et_pb_line_break_holder] --> <div class="col3"><!-- [et_pb_line_break_holder] --> <a href="https://www.predictem.com/betting-sites/gtbets/"><button class="btn-widget">Review</button></a><!-- [et_pb_line_break_holder] --></div><!-- [et_pb_line_break_holder] --></div><!-- [et_pb_line_break_holder] --><div class="widget-footer"><a href="https://www.predictem.com/best-sportsbooks/bonuses/">See all sportsbook bonuses</a></div><!-- [et_pb_line_break_holder] --> </div></aside>