[et_pb_dcsbcm_divi_breadcrumbs_module hide_homebreadcrumb="off" homebreadcrumbtext="Home" separator="sep-raquo" hide_currentbreadcrumb="off" homebreadcrumborientation="left" _builder_version="3.8″ fontsbreadcrumbs_font="Lato||||||||" fontsbreadcrumbs_text_color="#000000″ fontsbreadcrumbs_font_size="15px" fontsbreadcrumbs_line_height="16px" fontsseperator_font="||||||||" fontsbreadcrumblinks_font="||||||||" fontsbreadcrumblinks_text_color="#2567cf" custom_margin="25px|||" custom_margin_phone="30px|||" custom_margin_last_edited="off|desktop" custom_css_main_element="font-family: Helvetica Regular;" global_module="3641″ saved_tabs="all"][/et_pb_dcsbcm_divi_breadcrumbs_module]
Golf Picks: The Wyndham Championship
The Wyndham Championship
August 16 – 19, 2018
Sedgefield CC – Greensboro, NC
The Golf Channel/CBS
By: Ted Walker of Predictem.com
The last legs of the PGA Tour season are about to start with the FedExCup right around the corner. This week represents the last chance for players to get into the FedEx field or improve on exempt but shaky status. The Wyndham Championship sent four players to the Playoffs last year and several just outside the current cut line are close enough to earn their way in with a good performance. Sergio Garcia is probably the biggest name on the bubble and he will be in the field at the Wyndham as he tries to avoid an unplanned vacation. Henrik Stenson is in Greensboro to defend his 2017 title with Webb Simpson and Hideki Matsuyama rounding out the short list of favorites. Stenson was the sixth international player to win the Wyndham since the event returned to Sedgefield CC in 2008. This tournament typically features a mid-strength field and the top dogs have taken advantage of that in recent years with household names often taking the victory. Webb Simpson, Davis Love III and Patrick Reed are among the former champs with Jordan Spieth and Luke Donald posting runner-up finishes.
The days of the Greater Greensboro Open are in the past but the Wyndham and Sedgefield CC keep the championship golf tradition alive in North Carolina. Sedgefield is a members course and that means the pros often go very low. The par-70 layout will play at just over 7,100 yards and the course doesn't have much natural difficulty built in. The greens are small by Tour standards and have plenty of undulation but that hasn't been enough to slow the scoring with six of the last ten championships seeing a winning score at 18-under or better. Stenson set the tournament record at 22-under last season and several players have cracked the 20-under mark in past years. There are some difficult up and down chances around the smallish greens so look for the solid iron players to see a bit of an advantage. The course redesign in 2007 saw Bermuda added to the putting surfaces and that is often a factor that benefits the more experienced on Tour as putting on that turf is an artform developed over time.
Best Bitcoin Sportsbook Bonuses
Each week, we take a look at the online betting sites and highlight the best values on the board. We make a short, middle and long odds pick to win and breakdown a couple of head-to-head matches that are popular across the golf betting outlets. Here are our picks to win the 2018 Wyndham Championship.
Rafael Cabrera-Bello (22 to 1 odds to win)
Rafa has yet to win on US soil but he isn't a stranger to winning with five international victories. He has played well this season with just two missed cuts overall and he is coming off a T10 at the PGA Championship that featured a final round 64. If we are going to stop the presses for Tiger's final round, we need to at least acknowledge Rafa for his sterling performance. Cabrera-Bello enters the week inside the top-30 in both fairways and greens and putts well enough to net the 23rd best scoring average. He is 13th in overall tee-to-green performance and 14th in total strokes gained to show a very well rounded game. He is not especially sharp in the recovery game so he will need a solid week with the irons to keep pace but that is exactly what he showed at Bellerive and there isn't a reason to think that will go away. He isn't a long hitter by Tour standards but Sedgefield is a full 300 yards shorter than what Rafa was able to handle last week and that puts him firmly in pool that should contend.
Jason Dufner (50 to 1)
Dufner has been shaky with three recent missed cuts but the good has been very good, including a T5 at the Players and a top-25 at the US Open. He has some success here with three straight made cuts at Sedgefield with a T14 finish last year. His potential for success is tied to his putter as he enters the week 36th in overall putting average. He has no weaknesses on the greens and that also helps him rank as an above average scrambler. He is a bit off of his previously elite level of ball striking but he is still one of the best pure iron players on Tour and that will show this week. If he is hitting 14+ greens a day, that putter will have him in the mix.
Brian Gay (80 to 1)
I like elite level stats attached to longshots. They are longshots for a reason but having a way to gain an advantage on the field means they can convert their A-game into a potential win. Gay is elite with the 14th most fairways hit and adds a top-20 in putting average with the 11th best scrambling rate. All three of those are key at Sedgefield CC and he also used those stats to post top-10 recently at the Quicken Loans National and the Barbasol Championship. He fired a 67 to be a factor early in the PGA Championship before falling off but I think he is close to putting together another good week and this course is much more his speed. Gay also has top-35 marks in birdies and scoring so he should be able to keep up with the shootout pace.
Head-to-Head Matches
Picks to win based on predicted score for all four rounds. Check with your favorite online betting site for single round matches and a variety of prop bets.
Shane Lowry v. Brandt Snedeker (pick to win: Snedeker)
Lowry has a bit of a motivational edge as he absolutely needs a good finish to make the field at the Northern Trust but that alone is not enough to look his way. The season-long stats tell the tale as Lowry has only four top-25s and zero top-10s while Sneds has seven and three, respectively. Brandt hasn't had a good year by his standards but still maintains strong edges over Lowry in putting, scrambling and scoring. Lowry beat Snedeker last week but Bellerive allowed players to use their power to set up approaches and that is more to Shane's style. Sedgefield is more of a small-ball course and that is to Brandt's liking as he is the shorter player but also less prone to mistakes. Stick with Snedeker this week.
Ryan Moore v. Jaoquin Niemann (pick to win: Niemann)
Niemann may be the most motivated of all players this week as he needs nothing short of a win to make the FedEx field. That is not due to poor play however as the youngster has six top-25s and four top-10s in just eleven starts. Compare that to Moore's nine and four in nineteen starts and you easily see that Niemann is the hotter player on the better recent trend. Joaquin enters the week 2nd in greens hit and 2nd in approach proximity. It doesn't get better than that on a course that has small greens. Moore is established vet on Tour and will not go away easily but Niemann is on a mission during his first PGA action. He has produced the 2nd best birdie average in those eleven starts and lands at 14th in scoring despite having a distinct lack of recovery ability. Moore is the more steady player but he could get caught in a prolonged par rut while it seems very likely Niemann is going to storm this course with his scoring ability. You will know Niemann on the Major stage in the years to come and you should not be afraid to bet on him during his ascension. At this time next year, he will be playing head-to-heads against top-20 talents and it will be much harder to have pay off.
Good luck and good golf!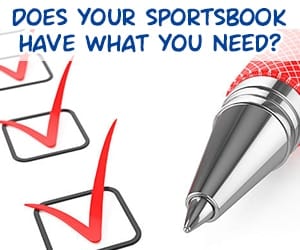 <div class="widget105"><!-- [et_pb_line_break_holder] --><h4 class="parlays">Best Parlays</h4><!-- [et_pb_line_break_holder] --><!-- [et_pb_line_break_holder] --><table id="parlay"><!-- [et_pb_line_break_holder] --> <tr><!-- [et_pb_line_break_holder] --> <th><span class="team"></span></th><!-- [et_pb_line_break_holder] --> <th>2 Team Parlay</th><!-- [et_pb_line_break_holder] --> <th>3 Team Parlay</th><!-- [et_pb_line_break_holder] --> <th>4 Team Parlay</th><!-- [et_pb_line_break_holder] --> </tr><!-- [et_pb_line_break_holder] --> <tr><!-- [et_pb_line_break_holder] --> <td><a href="https://affiliates.sportbet.com/tracking/Affiliate.aspx?idBook=2&mediaTypeID=220&AffUrlID=80&LandingPageID=55"><img src="https://www.predictem.com/wp-content/uploads/2018/06/sportbet-sm.png"></a></td><!-- [et_pb_line_break_holder] --> <td>2.74 to 1</td><!-- [et_pb_line_break_holder] --> <td>6.24 to 1</td><!-- [et_pb_line_break_holder] --> <td>13 to 1</td><!-- [et_pb_line_break_holder] --> </tr><!-- [et_pb_line_break_holder] --> <tr><!-- [et_pb_line_break_holder] --> <td><a href="https://record.bettingpartners.com/_5vfuDOH_H2wWPf2JTsWUjGNd7ZgqdRLk/1/"><img src="https://www.predictem.com/wp-content/uploads/2018/06/bovada_sm.png"></a></td><!-- [et_pb_line_break_holder] --> <td>2.64 to 1</td><!-- [et_pb_line_break_holder] --> <td>6 to 1</td><!-- [et_pb_line_break_holder] --> <td>12.3 to 1</td><!-- [et_pb_line_break_holder] --> </tr><!-- [et_pb_line_break_holder] --> <tr><!-- [et_pb_line_break_holder] --> <td><a href="https://record.webpartners.co/_jGZUKO3JWgwmunhzcKAZ62Nd7ZgqdRLk/1/"><img src="https://www.predictem.com/wp-content/uploads/2018/06/mybookie-sm.png"></a></td><!-- [et_pb_line_break_holder] --> <td>2.64 to 1</td><!-- [et_pb_line_break_holder] --> <td>6 to 1</td><!-- [et_pb_line_break_holder] --> <td>12 to 1</td><!-- [et_pb_line_break_holder] --> </tr><!-- [et_pb_line_break_holder] --></table><!-- [et_pb_line_break_holder] --><div class="widget-footer"><a href="https://www.predictem.com/best-sportsbooks/parlays-odds/">See all Sportsbook Parlays</a></div><!-- [et_pb_line_break_holder] --></div><!-- [et_pb_line_break_holder] --><!-- [et_pb_line_break_holder] --><!-- [et_pb_line_break_holder] --><style><!-- [et_pb_line_break_holder] --> #parlay {border-collapse: collapse;<!-- [et_pb_line_break_holder] --> width: 100%; border: 0px;<!-- [et_pb_line_break_holder] --> font-size: 14px!important;}<!-- [et_pb_line_break_holder] --> #parlay td, #parlay th {<!-- [et_pb_line_break_holder] --> border: 0px;<!-- [et_pb_line_break_holder] --> padding: 8px;<!-- [et_pb_line_break_holder] --> text-align: left;}<!-- [et_pb_line_break_holder] --> #parlay th {<!-- [et_pb_line_break_holder] --> padding-top: 5px;<!-- [et_pb_line_break_holder] --> padding-bottom: 5px;<!-- [et_pb_line_break_holder] --> font-weight: bold;<!-- [et_pb_line_break_holder] --> line-height: 14px;<!-- [et_pb_line_break_holder] --> text-align: center;<!-- [et_pb_line_break_holder] --> color: #000;}<!-- [et_pb_line_break_holder] --> #parlay tr {border-bottom: 1px solid #edeef0;}<!-- [et_pb_line_break_holder] --> .team {font-size: 16px;}<!-- [et_pb_line_break_holder] --></style>