WGC – Mexico Championship Picks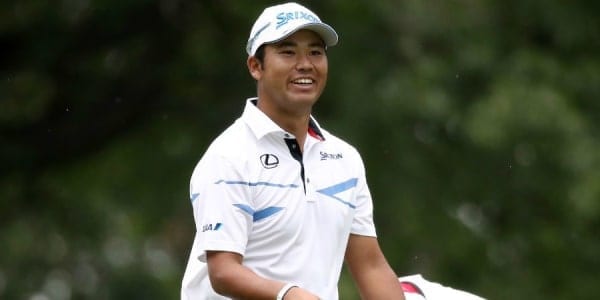 The WGC - Mexico Championship
February 21-24
Club de Golf Chapultepec - Mexico
The Golf Channel/NBC
The biggest events on the PGA Tour bring out the biggest names and we are just heading into one of the great runs on the calendar. In the next month, we will see two WGC events a trip to Bay Hill for Arnie's tournament and The Players Championship. With the Masters just beyond that, all of the Tour's top dogs have fully emerged from offseason hibernation and we as golf fans get to see the best battle it out for a while. We will see action this week from south of the border with the WGC-Mexico Championship on tap. This event has called Mexico home for just two previous seasons after spending the previous decade at Doral as the Cadillac Championship. The reviews of Clubo de Golf Chapultepec have been solid and we will see a traditionally strong WGC field headlined by Justin Thomas, Dustin Johnson and Tiger Woods. Brooks Koepka and Rickie Fowler are among the betting faves with Rory on the radar as well. Phil Mickelson will defend his 2018 crown and look for his third win overall at this event. There are no slouches in this field with a rather strict exemption policy in place and the short field will play all four days with no cut after 36 holes.
Club de Golf Chapultepec is a newcomer to the Tour course rotation and there are a few aspects of this 7,345 yard, par-71 layout that are a bit different from most PGA courses. First, the greens are smaller than average while featuring more undulations and break than normal. That combination requires the green speeds to be a bit slower than usual and that adds a bit of challenge as players need some time to acclimate to the odd pace. The course plays at a very high elevation making an every shot distance recalculation necessary. There are no significant danger spots on the course but wayward drives are going to encounter trouble as most fairways are lined with mature trees. The roughs here are short but quite thick so spin control into these small greens becomes a challenge as well. Winning scores have come at 14 and 16-under par in the two previous editions with both events coming down to the wire. Phil needed a playoff to win last year and Dustin Johnson was a one stroke winner in 2017.
Each week, we take a look at the online betting sites and highlight the best values on the board. We make a short, middle and long odds pick to win and breakdown a couple of head-to-head matches that are popular across the various golf betting outlets. Here are our picks to win the 2019 WGC-Mexico Championship.
Bryson DeChambeau (16 to 1 MyBookie's odds to win) 
Considering players and caddies will need to do some sort of yardage conversion on each shot at altitude, I think you have to give an edge to a guy that already has pre-shot routine full of mathematical and atmospheric calculations. Beyond that, DeChambeau has won four of last ten starts and moved up to #5 in the OWGR. He enters the week 3rd in overall driving on Tour and carries top-10 ranks in birdies, scoring, total tee-to-green performance and total strokes gained on the field. He is very nearly a machine at this point and doesn't seem phased by anything. He will need to remain unphased as an opening round pairing with Tiger and local favorite Abraham Ancer will have this group seeing the largest galleries but I think Bryson relishes the chance to prove he is the best in that situation. His putter has improved as has his play around the greens, giving him a complete statistical package that can measure up to the very best on Tour. His statistical peers are much closer to the 10 to 1 range to win so Bryson is not only a true contender but a very good value bet at MyBookie as well.
Hideki Matsuyama (28 to 1)
Matsuyama has finished no worse than T15 in any of his last three starts, including a T9 as our pick to win the Genesis Open last week. Hideki was most impressive on Sunday, carding a 67 during cold and windy conditions and showing enough to make him a pick in back-to-back weeks. He was T25 here last year and that is a positive simply as this course takes a bit of time to get used to and the field improved greatly from year one to year two on average. Matsuyama can shrink the course with a top-10 driving distance and he hits enough greens to turn in the 15th best scoring average despite not being a top-100 putter in terms of strokes gained over the field. That putter isn't necessarily bad as Hideki leads the Tour in scrambling so that clutch putting touch is working just fine. If he just makes one more putt per round, he will be at the top all week as his overall tee-to-green game ranks 2nd on Tour.
Charles Howell III (55 to 1)
Howell has not missed a cut in 2019 and returned to the winners circle with a victory at the RSM Classic in November. He was 6th last week and one of the very few players to card four rounds in the sixties at a difficult Riviera course. He enters as the 4th ranked overall driver on Tour, adding the 3rd best GIR% for an elite overall ball striking stat. He is top-30 in putting and it is no surprise to see him among the most consistent on Tour over the last season-plus. Charles is a veteran that has seen it all while still possessing high end skills. It's going to take his best to beat a loaded field but he will make a sweet payday if he can find a way to make it happen.
Head-to-Head Matches
Picks to win based on predicted score for all four rounds. Check with your favorite online betting site for single round matches and a variety of prop bets.
Tommy Fleetwood v. Bubba Watson (pick to win: Watson)
Both players are as experienced as any at this event with each making two starts at Club de Golf. Fleetwood was a runner-up in 2017 and Watson was T9 last season so they have done well and are 1-1 against each other at this event head-to-head. Watson got the better of this match last week with a T15 against Fleetwood's T28 and the margin should have been greater but Bubba found a way to four-putt the final hole on Sunday. That result for Bubba should have been his second top-10 in a row and that hiccup hides the fact that he is playing very well right now. Watson has a nice edge in greens hit over Fleetwood with a better birdie average despite a small disadvantage with the putter. Both hit about the same amount of fairways with Watson the longer player so that distance advantage could come into play. Watson is a bit more mistake prone but I'm happy to stick with him as long as he has shown a solid trend recently. Fleetwood is super talented but a T45 at Pebble and T28 last week show some rust.
Justin Thomas v. Rory McIlroy (pick to win: Thomas)
I have been on record that McIlroy is close to breaking out and will probably be one of the dominant players over some stretch of this season but this pick is a nod to remaining evidence based and not simply going with your gut. McIlroy has finished 4th at the TOC and at the Genesis all while stating he is still finding it. That seems like a player you want to get your money on but Thomas was 3rd at the TOC and nearly won last week before settling for a runner-up finish. Thomas has also been inside the top-5 twice in two Mexico starts with Rory at T17 in his only start at Club de Golf in 2017. Thomas is the better player in terms of greens hit and owns nice advantages in birdies and scoring. McIlroy is the best player off the tee right now and it's probably not close in that category but he isn't putting it at an elite level and has had some issues around the greens when he has failed to find the putting surface. Thomas leads the Tour in tee-to-green metrics and in total strokes gained so stick with him until Rory's seemingly inevitable run is a full reality.
Good luck and good golf!
TIRED OF YOUR CREDIT CARD NOT WORKING AT SPORTSBOOKS? IT WILL AT MYBOOKIE+ GET a $1000 Free Play!