Preakness Stakes Picks, Analysis, and Top Contenders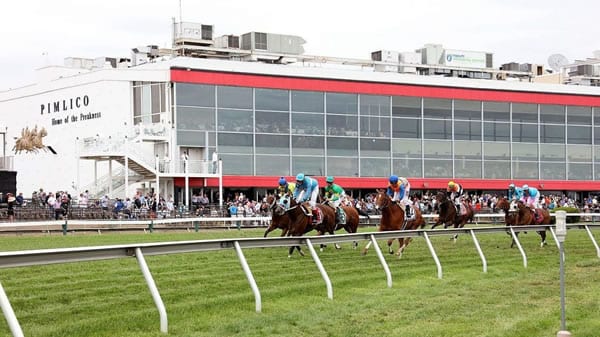 Thousand Words the heart play in 145th Preakness Stakes, Authentic the horse to beat
Event: Preakness Stakes-G1,
Purse: $1 Million
Track: Pimlico Race Course
When: Saturday, October 3 Race 11
Age: 3-Year-Olds
Distance: 1 3/16-miles.
Surface: Dirt.
2020 Preakness Stakes Picks
Thousand Words
Authentic
Mr. Big News
Art Collector
Crazy Longshot (Underrated trainer):
Liveyourbeastlife
Preakness Stakes Analysis
Trainer Bob Baffert will be trying to win his record 8th Preakness today, and we'll be playing him again with the same strategy we used to score on Authentic at 8-1 in the Kentucky Derby.
How Authentic went off at 8-1 as the lone class speed in the Derby is beyond us. Remember, we were actually going to bet both Baffert horses in the Derby to win, but after Thousand Words flipped in the paddock and was forced to scratch, we were left with only Authentic as our bank machine. Lucky us!
Authentic and Thousand Words are both back for the Preakness, and we're sticking with them. Authentic is high class speed, and Thousand Words may have the biggest heart in the field. The latter is also fresh, which is a big deal with Baffert horses, which sometimes seem to go off form after two or three big efforts in a row. Does Authentic have another big one in him? We're not sure, but we'll give him the benefit of the doubt after his Derby score. And Thousand Words should be ready to rock 'n roll after his forced vacation.
There are some other legitimate contenders in this year's Preakness, so we should get good odds on our top pair, and we'll lean just a little towards Thousand Words based on the heart and freshness angles. That being said, Authentic is the class speed of the race, and if no one pressures him early, he will be very tough to get by. And why wouldn't he use the same tactics he employed to win five of six-lifetime starts, including the Kentucky Derby? He's going to the front. Catch him if you can.
On paper, the race sets up with Authentic on the lead, with possible pressure from Bluegrass Stakes winner Art Collector and possibly Swiss Skydiver, the only filly in the race. If they don't pressure Authentic, this race is probably over after 100 yards. If they do pressure him, or some other crazy decides to send their horse early, there are a few in here that could win it, of which Thousand Words is our choice at morning-line odds of 6-1.
While Thousand Words might have enough class speed to beat anything to the lead in here, including his stablemate, why would he? The more likely scenario is that he'll sit just back of the Authentic, Art Collector, and Swiss Skydiver and make his move somewhere in mid-turn.
Jesus Team, Pneumatic, Liveyourbeastlife, and Ny Traffic will be in a similar position to Thousand Words, just back of the pacesetters. However, Ny Traffic could possibly pressure Authentic early if he really wanted to. He stayed close to Authentic in the 1 1/8-mile Haskell two starts ago and missed by only a nose, but then came back to show nothing in the Kentucky Derby. If Ny Traffic runs his best race, he can take a good shot at Authentic again.
Excession, Mr. Big News, and Max Player will be coming from well off the pace and could very well form part of the Preakness Superfecta as the others tire from trying to get by Authentic on the final turn.
Our guess is that Authentic gets the lead, and if he clears and slows it down, he wins. If he does get a challenge on the turn, he should put away all who try to get by him by early stretch. He'll then have to find enough to hold off stablemate Thousand Words.
Both Authentic and Thousand Words should be more than fair odds again, so we'll repeat our Kentucky Derby strategy and bet them both to win. We'll also box Authentic and Thousand Words in our main Preakness Exacta, wheel them to the board in all positions in our Preakness Trifectas and Superfectas, with extra plays on them finishing 1-2.
Trainer Bob Baffert has both the speed (Authentic) and the heart (Thousands Words) to win this year's Preakness.
And we're betting on it.
How to Bet on Horses
Read our Race Betting Guide to get insight on all of the types of wagering options in horse racing. Dig deeper below to get tips on the most popular exotic wagers with winning strategies provided by expert Kenneth Strong.
BET ON HORSES
(Use Your Credit Card)
Win, place, and show, exactas, trifectas, superfectas and more! Plus grab a 50% deposit bonus!