American League East Odds & Picks To Win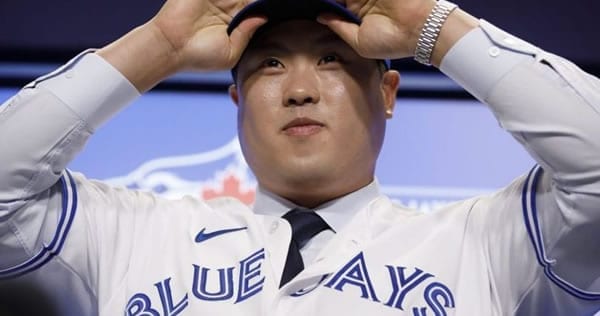 The journey around Major League Baseball's division races comes to an end with the American League East, as I decided to save the one that we've forecasted over/under picks on for last. This division has actually been a lot more balanced than the average person thinks. Everybody except the Rays has won the division at least once in the past six years. Yes, as pathetic as they are now, the Orioles were a 96-win division champion as recently as 2014. These days, they barely managed to reach that number over a two-year stretch (101 wins over the past two seasons.)
Here's another thing you might not know about the AL East: it hasn't taken a lot of wins to win it as of late. Until Boston won 108 games in 2018, the league was on an eight-year stretch where the division champion won 97 games or fewer every year. However, those days might be in the past now, because the division has morphed from several balanced teams to two giants, two teams who don't know what they want to do and the Orioles. The Yankees became the second straight team to top 100 wins and win the division. With two teams in transition and Baltimore making no attempt whatsoever to win, there appears to be little to stop the Yankees and Rays from making another run into the postseason. Here's a look at each team's chances of making you money.
Baltimore Orioles +25000
Well, Trey Mancini put up some substantial numbers last season at Triple-A Baltimore…oh, sorry, the Orioles only play like they're a Triple-A squad. That might be on the generous side, given what the Orioles have done as of late. Baltimore waited a little too long to blow it up after reaching the 2014 ALCS, hoping that the window was still open for them to make a real run at the postseason. It was, but just wide enough to give them one more game, as they lost the wild card game to the Blue Jays in 2016. Since that time, it has gone from bad to worse to downright unwatchable in Maryland, as the Orioles would be on track to hit 100 losses for the third consecutive season if we were playing a typical season. Truth be told, the virus might be the only thing that saves this sorry squad from 110 defeats, and even that might not be enough to do the job.
The hard reality is that Baltimore's farm system was a complete disaster for much of this decade, and when the Orioles' window shut in 2016, there was no real talent in the pipeline coming up to replace it. This is not the late 90s when the economics of baseball favored the Orioles and gave them a real chance to compete on a yearly basis. In this day and age, Baltimore has to draft smart, develop its players, and take its shot when it comes. The Orioles did just one out of three in the first half of this decade, and they're now behind the eight-ball as the decade closes.
There are a few pieces here, as John Means could be a solid contributor in the rotation, and Ryan Mountcastle might be the Orioles' third baseman for a long time to come. There's solid pitching coming up the pipeline that will likely top out at Double-A Bowie this season, setting the Orioles up very nicely for 2023 and beyond.
But that's still a long, long way off, and your best bet with the Orioles is to fade them as often as possible in 2020. Don't even think about taking this bet; you've got a much better shot of hitting literally any bet in the casino than you do of making money on the Orioles winning the AL East.
Boston Red Sox +1000
It used to be that if you saw the Red Sox at plus 500 or better, you would want to jump all over that before it vanished. These days, not so much. Boston just ticked off its entire fan base this offseason by dealing Mookie Betts as well as David Price. Still, the reality is that Boston didn't really see itself competing with this rotation in a division that features a Yankees squad that could be truly great and a Tampa Bay rotation that looks formidable. Given that the Red Sox are currently closer to being the Blue Jays than they are the Yankees, it made a lot of sense for Boston to hit the reset button and let the Yankees have their championship window while they try to make the rebuild as painless as possible.
Boston looks to be a strong offensive squad again, even without Betts, but their rotation has to improve if they're going to be a contender in this division. There's a couple of ways that it could happen. Option one is for the likes Nathan Eovaldi to rediscover his form and again pitch like a top of the rotation starter. Eovaldi just did not get it done in his limited appearances with Boston last season, posting a career-worst 5.99 ERA in 12 starts for the Red Sox. But he'll have to be better because Chris Sale is done for 2020, going under the knife for Tommy John surgery in March.
Boston has plenty of pieces who can hit for average and for power, but even a lineup that includes the likes of Xander Bogaerts and J.D. Martinez isn't going to be able to overcome a rotation that's honestly in tatters. The Red Sox might be the one team in baseball who really wouldn't mind if there were no games played in 2020 (the Orioles are going to lose a lot of games in 2020 if they get to play, but they need the at-bats), as they simply need time to find pitching so that they can get off the canvas. This season could be a losing one on the Back Bay.
New York Yankees -400
The Yankees aren't about settling, especially now. Contrary to popular opinion, the Yankees did NOT break their streak of reaching a World Series in every decade since the 1910s last year, as the decade actually ends with a year ending in 0. But there is no reprieve this time, as the Yankees are on their last shot at reaching the World Series in this decade, a drought that has lasted 11 years. That's an eternity in the Bronx, so New York went out and added Gerrit Cole from the Astros, simultaneously strengthening itself and weakening its biggest rival in the process.
The Yankees initially drafted Cole in 2008, but the pitcher instead chose to go to college, a move that obviously worked out for him, given that the Yankees will pay him $36 million a year on average for the next nine years to pitch. But is that going to be enough for the Yankees to go all the way? New York might have added one top starter, but the Yankee rotation was really kind of a mess last season. Too often, New York relied on its outstanding offense to get the game to its bullpen, and there's a sense that they're still going to have to do that with Luis Severino under the knife for Tommy John this season. The hard reality is that in the Bronx, you're judged on championships. The main question is whether this squad is really a contender, given that it could run into a lights-out rotation in a short series. That's even a stronger possibility if the virus forces MLB to make a one-year adjustment to its playoff format so that we aren't playing World Series games in December.
But that's a long way off and it's not really any of our concern anyway. All that matters to us is whether the Yankees can hold off Tampa Bay. However, -400 is a lot of juice to eat over a season-long bet, especially when the opposition is as good as the Rays.
Tampa Bay Rays +375
It's hard to believe that the Rays are the one team in the AL East that hasn't won the division in this decade (Tampa's last AL East title came in 2010), given how the Orioles and Blue Jays have bumbled through the past few seasons while the Rays have won 90+ games in consecutive seasons. But that's life for a constantly overlooked franchise that has steadily improved season by season since bottoming out at 68-94 in 2016.
Truthfully, the Rays probably don't mind being overlooked in the slightest, as the lack of attention to Tropicana Field has allowed Tampa Bay to keep tinkering with its strategies and coming up with a way to win despite a lack of money and a lack of a fan base. The Rays know they can't outspend the Yankees or the Red Sox, so they've instead chosen to beat them with pitching and defense, a combination that's consistently undervalued because it doesn't bring fans to the ballpark. But the Rays don't really have any fans to lose in the first place, so they've been able to feature players like Kevin Kiermaier, who isn't a great hitter but has been truly elite in center field. Of course, having a rotation that includes pitchers like Blake Snell, Tyler Glasnow, and Charlie Morton — and that's before throwing in that Tampa Bay has perfected the opener strategy — makes it a lot easier to play championship defense, even against the Yankees.
If anyone is going to dethrone the Yankees, it's going to be Tampa Bay. The Rays are talented, smart, and have absolutely nothing to lose, a that's a good combination for a team that's going off at +375. Find the absolute best odds on the Tampa Bay Rays at 5Dimes Sportsbook!
Toronto Blue Jays +3300
To the Blue Jays' credit, they're not the Orioles. Toronto is about five steps ahead of Baltimore in its rebuild and will be a pesky opponent all season long for teams that are in the thick of the playoff race. The Blue Jays are young and raw, and it's going to take them a season or two to start to get things figured out. But Toronto has a wealth of homegrown talent, led by Vladimir Guerrero Jr., who appears to be a genuine star for the next decade. Toronto's lineup is full of recognizable last names, but they happen to be the sons of their more famous fathers who played in the 1990s and 2000s. If Bo Bichette and Cavan Biggio can consistently match the production that their dads achieved, they might even get enough attention to bump the Maple Leafs off the front page of the sports section in Toronto.
In all seriousness, Toronto is gearing up to make a run at things two years from now, and the Blue Jays are acquiring pieces that they think can both keep them competitive now and possibly even be there when they're ready to make a run at the Yankees. They thought enough of Hyun-Jin Ryu to lock him up to a four-year deal, and Tanner Roark and Chase Anderson should provide depth for their rotation.
The Jays know what they are and what they're not, which is a lot more than you can say for the Orioles and even the Red Sox. Toronto will likely be going hard for third place in the division this season, and if everything comes together, they could be a sleeper for the wild card in 2021. But in 2020, they'll have to be content to play spoiler.
Dan's Pick to Win the AL East
Don't kid yourself with the Red Sox. This is a two-team race between the Yankees and Rays, and it really comes down to whether you want to eat the chalk or you'd like to take the risk that comes with the small-market Rays. Tampa Bay is the underdog, without question, but the gap between the Rays and the Yankees isn't 13 games as Vegas seems to think it is. The Rays have the better rotation, which could offset the Yankees' considerable advantage on the offensive side of the ball.
Really, this is going to come down to whether Tampa Bay can better the 7-12 mark it put up against the Yankees last season. If the Rays can get a winning record against New York, they can win this bet for you. Personally, I'd rather get four times my money with the underdog than have to bet four times my money with the favorite. If I were making a bet in this division, it would be on the Rays. Bet your AL East pick to win FOR FREE by taking advantage of a 100% REAL CASH BONUS at one of the web's biggest and best baseball betting sites: MyBookie! You must sign up through this link and use promo/bonus code PREDICT100 in order to get the bonus credited!