Angels vs. Dodgers Odds & Picks 8/6/21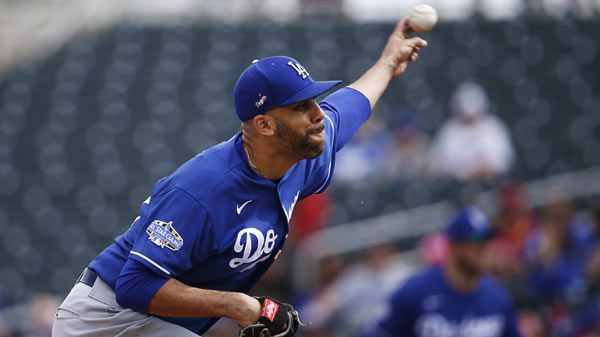 Los Angeles Angels (55-54) vs. Los Angeles Dodgers (65-44)
When: 10:05 p.m., Friday, August 6
Where: Dodger Stadium, Los Angeles
Moneyline: LAA +180/LAD -200 (BAS)
Runline: Angels +1.5/Dodgers -1.5
Total: 8.5
Starting Pitchers: Patrick Sandoval (3-5, 3.38 ERA, 1.15 WHIP) vs. David Price (4-1, 3.55 ERA, 1.45 WHIP)
Pressure Situation
Both teams are quickly running out of time to get to where they wanted to be, resulting in this being an even more critical series than usual for both teams. For the Angels, they're at risk of completely falling out of the race in a difficult AL West in which four out of five teams are now above .500. The Angels are just barely treading water at the moment, and with both Houston and the AL East threatening to pull away, Los Angeheim needs wins in a hurry if it hopes to not waste Shohei Ohtani's fantastic season.
For the Dodgers, the concerns boil around one thing: San Francisco. Los Angeles has been excellent all season and looks likely to be a threat to repeat as World Series champs, but the Dodgers haven't been able to make up ground on the Giants all year. Nobody expected San Francisco to be this good, and the Dodgers now find themselves facing the very real and very worrisome prospect of having to go through San Diego in the wild-card game just to get to the postseason. There's little worry of the Dodgers missing the playoffs, considering they're tied with Milwaukee for the NL's second-best record, but unless the Giants collapse, the Dodgers have to start getting wins to stay out of the wild card showdown.
Leaving It On the Table
It didn't end up hurting anything because Dylan Bundy had a great day on the mound and Texas' hitting is terrible (the Rangers just scored eight runs against the Angels in a four-game series), but boy, were the Angels wasteful in their final game in Arlington. On Thursday, the Angels left a staggering 17 runners on base, finishing with a 5-0 win that could have easily been double that.
Against a better team than Texas, those missed runs can and probably will come back to haunt the Angels, who have really struggled to score as of late. The Angels have 21 runs in their past eight games, and that's with an 11-run outburst on Tuesday. Even with that explosion, Los Angelos is still averaging less than three runs per game, and if you take that number out, it drops to less than 1.5 runs a game. There's a reason why the total has gone under in six of the Angels' past eight games.
DEPOSIT $100 AND GET $100 FREE AT MYBOOKIE WHEN YOU USE BONUS CODE PREDICT100
Not Eating Innings
How long is David Price going to last in this one? Price has started to show signs of getting back to pitching starter-type innings in his past two starts, but he also got tagged for three runs in each of them. So far, the sweet spot for Price has been to treat him as an opener-type pitcher, as he's at his best when he goes three innings and only sees the lineup one time. Once he goes longer than that, problems start to set in for him.
Only three times in 25 appearances when he's pitched three innings or less has Price given up multiple runs in 2021. Conversely, when Price has tried to press on, he's given up multiple runs in two out of three appearances. The Dodgers' bullpen isn't great, either, which is why the total is a considerable risk in this game.
Betting Trends
The Angels are 1-6 in their past seven against a team above .500.
The Angels are 2-5 in their past seven series openers.
The Dodgers are 37-17 in their past 54 interleague games.
The Dodgers are 40-19 in their past 59 games against a left-handed starter.
The under is 9-0 in the Angels' past nine as a road underdog.
The under is 4-0 in the Angels' past four road games against a left-handed starter.
The under is 7-1 in the Dodgers' past eight games following a win.
The under is 5-1 in the Dodgers' past six after an off day.
The Dodgers have won seven of the past nine meetings.
The under is 8-3 in the past 11 meetings at Dodger Stadium.
Weather Report
This should be a beautiful night for baseball, with temperatures at 75 degrees at the first pitch and a mild breeze pushing out to center field at six miles per hour.
Dan's Pick
Price and the total scares me a little bit, but the Angels' offense is just wasting chance after chance right now. This feels like a good game to live-bet as far as the total goes because once the Angels get a couple of baserunners on, you can take the under and get a higher number when the Angels strand multiple runners.
As for the game itself, the Dodgers are simply the better team, and the Angels are doing themselves no favors right now. Give me the Dodgers to take the first game of this Freeway Series. Football season is coming! Please consider bookmarking our college football picks page and following me all season long as I dig to find edges to beat the books!