[et_pb_dcsbcm_divi_breadcrumbs_module hide_homebreadcrumb="off" homebreadcrumbtext="Home" separator="sep-raquo" hide_currentbreadcrumb="off" homebreadcrumborientation="left" _builder_version="3.8″ fontsbreadcrumbs_font="Lato||||||||" fontsbreadcrumbs_text_color="#000000″ fontsbreadcrumbs_font_size="15px" fontsbreadcrumbs_line_height="16px" fontsseperator_font="||||||||" fontsbreadcrumblinks_font="||||||||" fontsbreadcrumblinks_text_color="#2567cf" custom_margin="25px|||" custom_margin_phone="30px|||" custom_margin_last_edited="off|desktop" custom_css_main_element="font-family: Helvetica Regular;" global_module="3641″ saved_tabs="all"][/et_pb_dcsbcm_divi_breadcrumbs_module]
Game 3 Runline Pick: Los Angeles Dodgers at Atlanta Braves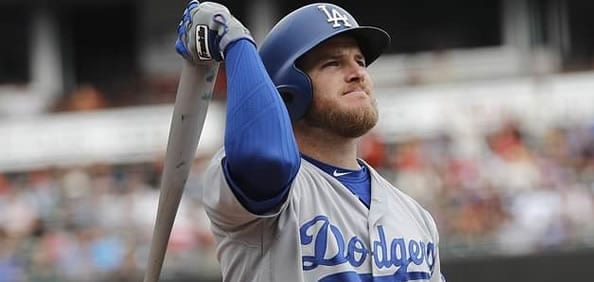 Los Angeles Dodgers at Atlanta Braves 10/7/18
Time: 8:05 PM ET
Where: SunTrust Stadium, Cumberland, GA
Listed Pitchers: Walker Buehler (LA) vs. Sean Newcomb (Atl)
TV: FS-1
Moneyline: Dodgers -175/Braves +165
Over/Under: 8
Los Angeles leads this NL divisional-round series two games to none and can sweep away the Braves in Atlanta Sunday night. Can the Braves avoid elimination? And how are we playing Game 3 of this best-of-five affair with our daily free MLB picks?
MLB Playoffs Betting Line
Sunday's MLB playoffs betting odds opened LA at around -165, with an over/under of 8 runs. The early betting action then bumped that line about a dime, to around -175.
The Dodgers are also giving around -115 even giving the run and a half on the MLB run line.
Set-Up
Los Angeles took Game 1 of this series Thursday 6-0, then won Game 2 Friday 3-0. The Dodgers scored a run in the first inning of Game 1 and led the whole way, then scored two runs in the first in Game 2 and did the same thing.
Los Angeles won as a -185 favorite Thursday and at -250 with Clay Kershaw Friday. We also notice the Dodgers covered against the run line both games.
Also, with the Braves unable to score a single run both games in this series so far played under totals of 7.
LA now owns a six-game winning streak, outscoring opponents 42-9.
Atlanta, meanwhile, owns a four-game losing streak and is now just 1-6 over its last seven games.
The Dodgers only finished one game ahead of the Braves in the National League standings this season, but they took the season series from Atlanta five games to two, outscoring the Braves 35-18.
BET TONIGHT'S GAME FOR FREE BY DEPOSITING $200 AND CASHING IN ON A $100 BONUS AT ONE OF THE WEB'S OLDEST AND MOST TRUSTED SPORTSBOOKS:BOVADA! CREDIT CARDS WORK THERE!
Sunday's Starters
Lefty Newcomb (12-9, 3.90), by our strict standards, is 15/30 on quality starts this season, to go along with two recent relief appearances. Most recently he tossed two scoreless innings of relief in Game 1 of this series, and over his last three outings, he's thrown 7 2/3 innings of two-hit, shutout baseball, with 11 strikeouts.
On the season Atlanta is 15-15 in Newcomb's starts, although just 1-4 over his last five.
In two starts this year against Los Angeles Newcomb was lousy in one, giving up five runs in 5 1/3 innings, and great in the other, coming within one out of a no-hitter. The Braves split those two games.
Rookie righty Buehler (8-5, 2.62) is 13/23 on quality starts this year, and four for his last four. Monday in that one-game playoff against Colorado he tossed 6 2/3 innings of scoreless, one-hit ball, and over his previous four starts, he's allowed just two earned runs and 10 hits through 26 2/3 innings.
On the season the Dodgers are 14-9 with Buehler, 3-1 over his last four outings.
In one start this year against Atlanta Buehler allowed one run and two hits through 5 1/3 innings of a 7-3 Los Angeles victory.
We're giving the Dodgers the handicapping edge in this pitching match-up.
Sunday's Batting Splits
The Dodgers posted a .240/.324/.409 team batting average/OBP/slugging percentage split against left-handed pitching this year. This lineup has also hit five home runs in this series so far.
The Braves put up a .242/.320/.407 split against left-handed pitching this season. This lineup has also been held to two runs or less in six of its last seven games.
We're giving LA a short edge in the splits with the sticks for Sunday.
The Bullpens
The Los Angeles pen put up a 3.72 ERA and a 1.21 WHIP this season. This unit has also only had to throw three innings through the first two games of this series.
The Braves bullpen posted a 4.15 ERA and a 1.40 WHIP this year. This unit has also been forced to throw 9 1/3 innings in this series.
We gotta give the Dodgers the advantage in the bullpen comparison.
Totals Report
Unders played 39-38 at SunTrust Stadium this year, as Braves home games averaged 9.2 total runs per.
Unders are 8-2 in Atlanta's last ten games because while the Braves have been getting decent pitching the bats have gone almost dead cold.
Unders are 15-7 with Buehler this season.
Unders are 5-4 in Braves-Dodgers games this season.
Free MLB Picks
We're giving Los Angeles 2.5 stars on our main baseball handicapping factors for this game; also the Dodgers are dominating the season series with the Braves, outscoring them in total 44-18. So we're betting LA here, and we'll chase the better price by giving the run and a half against the run line at Bookmaker.
<aside><div class="widget105"><!-- [et_pb_line_break_holder] --><h4 class="baseball">MLB 10¢ Sportsbooks</h4><!-- [et_pb_line_break_holder] --><table id="dimeline"><!-- [et_pb_line_break_holder] --> <tr><!-- [et_pb_line_break_holder] --> <th></th><!-- [et_pb_line_break_holder] --> <th width="110px">10¢ to:</th><!-- [et_pb_line_break_holder] --> <th width="110px">20¢ to:</th><!-- [et_pb_line_break_holder] --> </tr><!-- [et_pb_line_break_holder] --> <tr><!-- [et_pb_line_break_holder] --> <td><div class="col1"><a href="https://www.predictem.com/out/Sportsbetting"><!-- [et_pb_line_break_holder] --> <img src="https://www.predictem.com/wp-content/uploads/2018/06/SportsBettingDark.png" width="150" alt="SportsBetting" /></a><!-- [et_pb_line_break_holder] --> </div></td><!-- [et_pb_line_break_holder] --> <td>-200</td><!-- [et_pb_line_break_holder] --> <td>-279</td><!-- [et_pb_line_break_holder] --> </tr><!-- [et_pb_line_break_holder] --> <tr><!-- [et_pb_line_break_holder] --> <td><div class="col1"><a href="https://www.predictem.com/out/Betonline"><img src="https://www.predictem.com/wp-content/uploads/2018/06/betonline-xs.png" width="150" alt="BetOnline" /></a></div></td><!-- [et_pb_line_break_holder] --> <td>-200</td><!-- [et_pb_line_break_holder] --> <td>-270</td><!-- [et_pb_line_break_holder] --> </tr><!-- [et_pb_line_break_holder] --> <tr><!-- [et_pb_line_break_holder] --> <td><div class="col1"><a href="https://www.predictem.com/out/5Dimes"><img src="https://www.predictem.com/wp-content/uploads/2018/06/5Dimes_sm.png" width="150" alt="5Dimes" /></a></div></td><!-- [et_pb_line_break_holder] --> <td>-195</td><!-- [et_pb_line_break_holder] --> <td>-266</td><!-- [et_pb_line_break_holder] --> </tr><!-- [et_pb_line_break_holder] --></table> <!-- [et_pb_line_break_holder] --><div class="widget-footer"><a href="https://www.predictem.com/best-sportsbooks/mlb-dimeline/">See all Dimeline Sportsbooks</a></div><!-- [et_pb_line_break_holder] --> </div></aside><!-- [et_pb_line_break_holder] --><!-- [et_pb_line_break_holder] --><style><!-- [et_pb_line_break_holder] --> #dimeline {border: 0px;}<!-- [et_pb_line_break_holder] --> #dimeline th{color:#000;}<!-- [et_pb_line_break_holder] --> #dimeline td{padding: 2px; text-align: center;}<!-- [et_pb_line_break_holder] --> #dimeline td, #dimeline th{padding: 8px 2px; text-align: center;border-bottom: 1px solid #bbb;}<!-- [et_pb_line_break_holder] --> .img-hover {border: 1px solid #fff; padding:5px}<!-- [et_pb_line_break_holder] --> .img-hover:hover {background: #edeef0; border: 1px solid #008156; margin-top:1px; padding:5px}<!-- [et_pb_line_break_holder] --></style>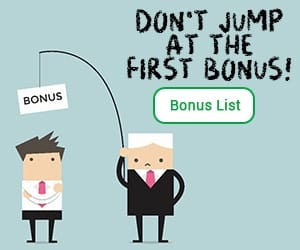 <div style="width:340px; margin: 0 auto;"><!-- [et_pb_line_break_holder] --> <a class="twitter-timeline" data-width="340" data-height="500" data-link-color="#008156" href="https://twitter.com/PredictemPicks?ref_src=twsrc%5Etfw">Tweets by PredictemPicks</a> <script async src="https://platform.twitter.com/widgets.js" charset="utf-8"></script><!-- [et_pb_line_break_holder] --></div>