[et_pb_dcsbcm_divi_breadcrumbs_module hide_homebreadcrumb="off" homebreadcrumbtext="Home" separator="sep-raquo" hide_currentbreadcrumb="off" homebreadcrumborientation="left" _builder_version="3.8″ fontsbreadcrumbs_font="Lato||||||||" fontsbreadcrumbs_text_color="#000000″ fontsbreadcrumbs_font_size="15px" fontsbreadcrumbs_line_height="16px" fontsseperator_font="||||||||" fontsbreadcrumblinks_font="||||||||" fontsbreadcrumblinks_text_color="#2567cf" custom_margin="25px|||" custom_margin_phone="30px|||" custom_margin_last_edited="off|desktop" custom_css_main_element="font-family: Helvetica Regular;" global_module="3641″ saved_tabs="all"][/et_pb_dcsbcm_divi_breadcrumbs_module]
Pick: Milwaukee Brewers at St. Louis Cardinals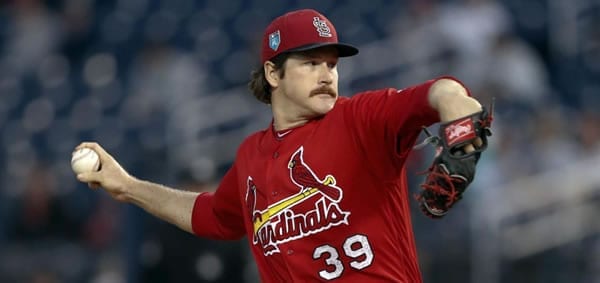 Milwaukee Brewers @ St. Louis Cardinals 8/18/18
Time:
7:15 PM ET
Where:
Busch Stadium, St. Louis, Mo.
Listed Pitchers:
Wade Miley (Wash) & Miles Mikolas (St. L)
TV:
FS – 1
Moneyline:
Milwaukee +130/St. Louis -140
Over/Under:
8.5
The Cardinals are making quick ground in the National League playoff race, while the Brewers are fading. How are we playing this Saturday NL Central battle with our daily free MLB picks?
MLB Betting Line
Saturday's MLB betting odds opened St. Louis at around -135 over Milwaukee, with an over/under of 8.5 runs. The early betting action then bumped that line about a nickel, to around -140 at sportsbooks offering dimelines.
The Cardinals could also be found getting upwards of +155 giving the run and a half on the MLB run line.
Saturday Set-Up
St. Louis grabbed Game 1 of this series Friday night 5-2. The Cardinals led early 3-0, let the Brewers get within 3-2 late but pulled away with a couple of runs against a struggling Milwaukee bullpen.
The Cardinals are now 9-1 over their last 10 games and 20-10 since dumping manager Matheny for some guy most of us have never heard of.
Milwaukee, meanwhile, is 1-3 over its last four games and 3-7 over its last 10. At 68-56 the Brewers now trail the first-place Cubs by 4.5 games in the NL Central, although they also still own the second National League wild-card spot.
At 67-56 the Cardinals now trail Chicago by five games in the divisional race, but they trail Milwaukee by just a half-game in the battle for that second NL wild-card slot.
These two teams have now split 14 meetings so far this season.
Still not betting online? With NFL and college football around the corner there is no better time. Check out our 2018 top rated sportsbooks guide to get all set up before the seasons kick off!
Saturday's Starting Arms
Mikolas (12-3, 2.85), by our strict standards, is 15/24 on quality starts this season and three for his last four. Monday he gave up four runs and a couple of home runs in seven innings against Washington, but in his three starts previous to that he held foes to five earned runs over 20 innings. On the season St. Louis is a nifty 17-7 with Mikolas, with the totals splitting 12-12.
In three starts already this season against Milwaukee Mikolas has allowed 10 runs and 18 hits through 18 2/3 innings. The Cardinals are 2-1 in those games, with overs going 2-1.
Lefty Miley (2-1, 2.23) is 4/8 on quality starts this year, and two for his last three. Last Saturday he held Atlanta to two runs through six innings, and over his previous three starts, he's allowed five runs through 18 innings. On the season the Brewers are 5-3 with Miley, with totals splitting 4-4.
In one start last year against St. Louis while with Baltimore Miley got nipped for five ER through 5 2/3 innings, although the Orioles won that game 15-7.
We're giving the Cardinals and Mikolas the handicapping edge in this pitching match-up.
Saturday's Batting Splits
Milwaukee ranks 15th in the Majors against right-handed pitching this season with a .249 team batting average, 18th with a .316 team OBP and 17th with a .411 team slugging percentage.
St. Louis ranks 11th against left-handed pitching with a .254 BA, eighth with a .334 OBP and seventh with a .427 slugging percentage. The Cardinals have also scored five runs or more seven of their last nine times out.
We're giving St. Louis the slight edge in the splits with the sticks for Saturday.
The Bullpens
The Brewers bullpen ranks 10th in the ML with a 3.78 ERA and 15th with a 1.32 WHIP.
The St. Louis pen ranks 20th in ERA at 4.27 and 22nd in WHIP at 1.41.
We might give Milwaukee a short edge in the bullpen comparison here, but that unit has been lousy as of late. So we'll call this department a push.
Totals Report
Unders are 32-25 in games played at Busch Stadium this year, which are averaging 8.3 total runs per.
Unders are 8-6 in Brewers-Cardinals games this season.
Overs are 10-4 in Milwaukee's last 14 games, mainly because it's pitching is giving up five runs on a regular basis.
Free MLB Picks
St. Louis is hot, the Brewers are not, and in baseball betting the confluence of two trends like that goes a long way. We're betting the Cardinals Saturday night and laying down our money at Intertops a great place for newbies to get their action down at with their 50% deposit bonus for new clients!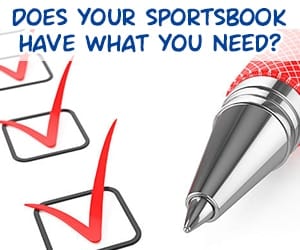 <div class="widget105"><!-- [et_pb_line_break_holder] --><h4 class="parlays">Best Parlays</h4><!-- [et_pb_line_break_holder] --><!-- [et_pb_line_break_holder] --><table id="parlay"><!-- [et_pb_line_break_holder] --> <tr><!-- [et_pb_line_break_holder] --> <th><span class="team"></span></th><!-- [et_pb_line_break_holder] --> <th>2 Team Parlay</th><!-- [et_pb_line_break_holder] --> <th>3 Team Parlay</th><!-- [et_pb_line_break_holder] --> <th>4 Team Parlay</th><!-- [et_pb_line_break_holder] --> </tr><!-- [et_pb_line_break_holder] --> <tr><!-- [et_pb_line_break_holder] --> <td><a href="https://affiliates.sportbet.com/tracking/Affiliate.aspx?idBook=2&mediaTypeID=220&AffUrlID=80&LandingPageID=55"><img src="https://www.predictem.com/wp-content/uploads/2018/06/sportbet-sm.png"></a></td><!-- [et_pb_line_break_holder] --> <td>2.74 to 1</td><!-- [et_pb_line_break_holder] --> <td>6.24 to 1</td><!-- [et_pb_line_break_holder] --> <td>13 to 1</td><!-- [et_pb_line_break_holder] --> </tr><!-- [et_pb_line_break_holder] --> <tr><!-- [et_pb_line_break_holder] --> <td><a href="https://record.bettingpartners.com/_5vfuDOH_H2wWPf2JTsWUjGNd7ZgqdRLk/1/"><img src="https://www.predictem.com/wp-content/uploads/2018/06/bovada_sm.png"></a></td><!-- [et_pb_line_break_holder] --> <td>2.64 to 1</td><!-- [et_pb_line_break_holder] --> <td>6 to 1</td><!-- [et_pb_line_break_holder] --> <td>12.3 to 1</td><!-- [et_pb_line_break_holder] --> </tr><!-- [et_pb_line_break_holder] --> <tr><!-- [et_pb_line_break_holder] --> <td><a href="https://record.webpartners.co/_jGZUKO3JWgwmunhzcKAZ62Nd7ZgqdRLk/1/"><img src="https://www.predictem.com/wp-content/uploads/2018/06/mybookie-sm.png"></a></td><!-- [et_pb_line_break_holder] --> <td>2.64 to 1</td><!-- [et_pb_line_break_holder] --> <td>6 to 1</td><!-- [et_pb_line_break_holder] --> <td>12 to 1</td><!-- [et_pb_line_break_holder] --> </tr><!-- [et_pb_line_break_holder] --></table><!-- [et_pb_line_break_holder] --><div class="widget-footer"><a href="https://www.predictem.com/best-sportsbooks/parlays-odds/">See all Sportsbook Parlays</a></div><!-- [et_pb_line_break_holder] --></div><!-- [et_pb_line_break_holder] --><!-- [et_pb_line_break_holder] --><!-- [et_pb_line_break_holder] --><style><!-- [et_pb_line_break_holder] --> #parlay {border-collapse: collapse;<!-- [et_pb_line_break_holder] --> width: 100%; border: 0px;<!-- [et_pb_line_break_holder] --> font-size: 14px!important;}<!-- [et_pb_line_break_holder] --> #parlay td, #parlay th {<!-- [et_pb_line_break_holder] --> border: 0px;<!-- [et_pb_line_break_holder] --> padding: 8px;<!-- [et_pb_line_break_holder] --> text-align: left;}<!-- [et_pb_line_break_holder] --> #parlay th {<!-- [et_pb_line_break_holder] --> padding-top: 5px;<!-- [et_pb_line_break_holder] --> padding-bottom: 5px;<!-- [et_pb_line_break_holder] --> font-weight: bold;<!-- [et_pb_line_break_holder] --> line-height: 14px;<!-- [et_pb_line_break_holder] --> text-align: center;<!-- [et_pb_line_break_holder] --> color: #000;}<!-- [et_pb_line_break_holder] --> #parlay tr {border-bottom: 1px solid #edeef0;}<!-- [et_pb_line_break_holder] --> .team {font-size: 16px;}<!-- [et_pb_line_break_holder] --></style>
<div style="width:340px; margin: 0 auto;"><!-- [et_pb_line_break_holder] --> <a class="twitter-timeline" data-width="340" data-height="500" data-link-color="#008156" href="https://twitter.com/PredictemPicks?ref_src=twsrc%5Etfw">Tweets by PredictemPicks</a> <script async src="https://platform.twitter.com/widgets.js" charset="utf-8"></script><!-- [et_pb_line_break_holder] --></div>