[et_pb_dcsbcm_divi_breadcrumbs_module hide_homebreadcrumb="off" homebreadcrumbtext="Home" separator="sep-raquo" hide_currentbreadcrumb="off" homebreadcrumborientation="left" _builder_version="3.8″ fontsbreadcrumbs_font="Lato||||||||" fontsbreadcrumbs_text_color="#000000″ fontsbreadcrumbs_font_size="15px" fontsbreadcrumbs_line_height="16px" fontsseperator_font="||||||||" fontsbreadcrumblinks_font="||||||||" fontsbreadcrumblinks_text_color="#2567cf" custom_margin="25px|||" custom_margin_phone="30px|||" custom_margin_last_edited="off|desktop" custom_css_main_element="font-family: Helvetica Regular;" global_module="3641″ saved_tabs="all"][/et_pb_dcsbcm_divi_breadcrumbs_module]
Pick Home Dog Atlanta Braves Over Dodgers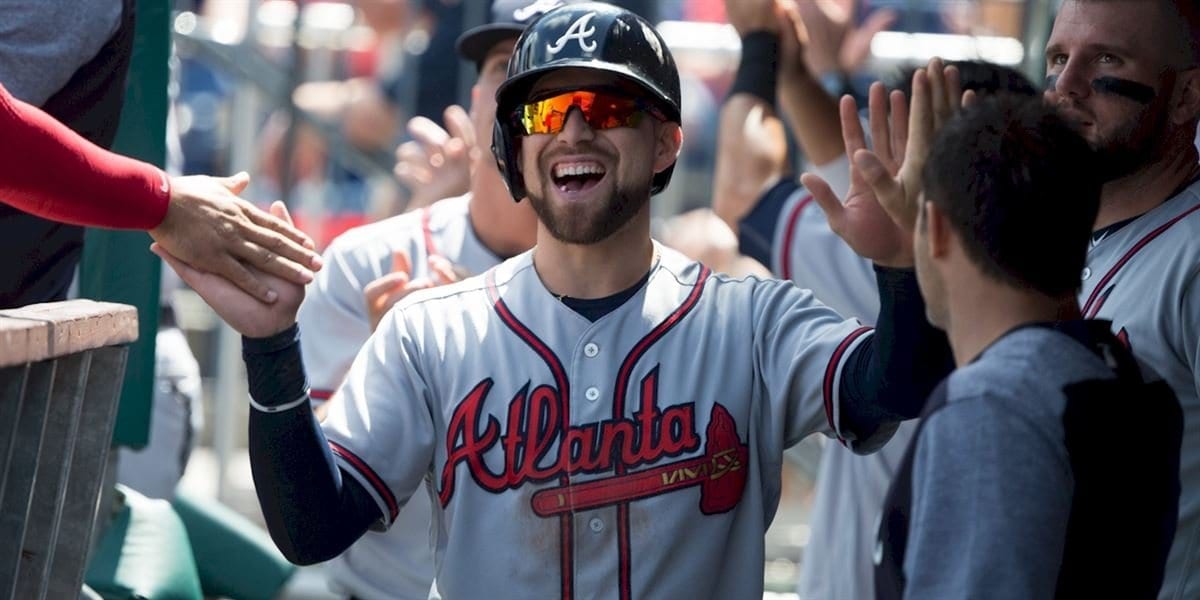 National League playoff contenders clash when the NL West-leading Dodgers and wild-card leading Braves open a four-game series Thursday night at SunTrust Park (7:35 ET).
The Betting Line
Thursday's MLB betting odds opened LA and Rich Hill at around -125 over Atlanta and Anibal Sanchez, with an over/under of 9 runs. Early betting action then bumped that line about a nickel, to the -130 range. As of 10am Bookmaker.eu has the best line on the Braves at +109.
The Dodgers could also be found getting around +115 giving the run and a half on the MLB run line.
Thursday Set-Up
Los Angeles just dropped two of three games at Philadelphia this week, losing Wednesday's series rubber match 7-3. Tuesday night the Dodgers lost 7-4 in 16 innings.
Still, LA is 3-1 over its last four series and 7-4 over its last 11 games.
At 56-46 overall the Dodgers lead the NL West by a half-game over second-place Arizona.
Atlanta, meanwhile, just split two games in Miami this week, falling Tuesday 9-3. The Braves then had Wednesday off.
Atlanta is now 0-3-3 over its last six series and 5-10 over its last 15 games.
At 54-44 overall the Braves trail the first-place Phillies by a game and a half in the NL East. But they also lead the Diamondbacks by a half-game in the battle for the second National League wild-card spot.
This is the second meeting between these two teams this year. Back in June the Dodgers took two of three games from the Braves out in LA.
Thursday's Starting Arms
Sanchez (5-2, 2.76), by our strict standards, is 5/12 on quality starts this season, and two for his last three. Last Friday he gave up three runs through six innings in an 8-5 victory over Washington, and over his last three starts he's held opponents to five runs through 18 2/3 innings, with 22 strikeouts. On the year Atlanta is 8-4 with Sanchez, with the unders going 8-4.
In one start this year against Los Angeles Sanchez allowed two runs and three hits through 5 1/3 innings of a 5-3 Braves win.
Lefty Hill (3-4, 4.26) is 4/12 on quality starts this year. Last Friday he held Milwaukee to one run and five hits through six innings of a 6-4 Dodgers victory, and over his last five appearances he's held foes to eight runs through 25 2/3 innings, with 33 strikeouts. On the season, though, Los Angeles is only 5-7 with Hill, with the overs going 9-3.
In one start last year against Atlanta Hill allowed two runs and six hits through 6 1/3 innings of a 6-2 Dodgers win.
We'll give the Braves and Sanchez the edge here in this pitching match-up.
Thursday's Batting Splits
LA ranks 12th in the Majors this year against right-handed pitching with a .251 team batting average, 4th with a .331 team OBP and 3rd with a .445 team slugging percentage. But this is also a lineup that just recently added Manny Machado.
Atlanta ranks No. 1 against left-handed pitching with a .275 BA, 4th with a .342 OBP and 2nd with a .464 slugging percentage.
We'll give the Braves our handicapping check-mark with the sticks for Thursday.
The Bullpens
The Dodgers bullpen ranks 12th in the ML with a 3.78 ERA and 12th with a 1.26 WHIP, while going 35/52 on save opportunities. But this LA pen also had to throw 16 innings in the just-completed series against Philly.
The Atlanta pen ranks 18th in ERA at 4.20 and 16th in WHIP at 1.33 while going 23/34 on save conversions.
The Dodgers might own an edge in the comparison of the bullpens, but they also might be a bit short-handed for Thursday's game.
Totals Report
The unders are 22-19 in games played at SunTrust Park this year, which are averaging 8.8 total runs per.
Both these teams have played four overs in a row.
Atlanta gets our handicapping check-marks with the starting pitcher and the sticks. Plus, the Braves are getting a home dog price. We're betting Atlanta Thursday night.
<div class="widget105"><!-- [et_pb_line_break_holder] --><h4 class="baseball">Baseball Sportsbooks</h4><!-- [et_pb_line_break_holder] --><table id="dimeline"><!-- [et_pb_line_break_holder] --> <tr><!-- [et_pb_line_break_holder] --> <th></th><!-- [et_pb_line_break_holder] --> <th width="110px">10¢ to:</th><!-- [et_pb_line_break_holder] --> <th width="110px">20¢ to:</th><!-- [et_pb_line_break_holder] --> </tr><!-- [et_pb_line_break_holder] --> <tr><!-- [et_pb_line_break_holder] --> <td><div class="col1"><a href="https://record.commission.bz/_BhTQDVOVie23_O3IiMN7EWNd7ZgqdRLk/1/"><!-- [et_pb_line_break_holder] --> <img src="https://www.predictem.com/wp-content/uploads/2018/06/SportsBettingDark.png" width="150" alt="SportsBetting" /></a><!-- [et_pb_line_break_holder] --> </div></td><!-- [et_pb_line_break_holder] --> <td>-200</td><!-- [et_pb_line_break_holder] --> <td>-279</td><!-- [et_pb_line_break_holder] --> </tr><!-- [et_pb_line_break_holder] --> <tr><!-- [et_pb_line_break_holder] --> <td><div class="col1"><a href="https://www.predictem.com/betting-sites/heritage-sportsbook/"><img src="https://www.predictem.com/wp-content/uploads/2018/06/heritage-xs.png" width="150" alt="Heritage" /></a></div></td><!-- [et_pb_line_break_holder] --> <td>-200</td><!-- [et_pb_line_break_holder] --> <td>-240</td><!-- [et_pb_line_break_holder] --> </tr><!-- [et_pb_line_break_holder] --> <tr><!-- [et_pb_line_break_holder] --> <td><div class="col1"><a href="https://affiliates.5dimes.eu/tracking/Affiliate.aspx?idBook=1&mediaTypeID=220&AffUrlID=80&LandingPageID=2"><img src="https://www.predictem.com/wp-content/uploads/2018/06/5Dimes_sm.png" width="150" alt="5Dimes" /></a></div></td><!-- [et_pb_line_break_holder] --> <td>-195</td><!-- [et_pb_line_break_holder] --> <td>-266</td><!-- [et_pb_line_break_holder] --> </tr><!-- [et_pb_line_break_holder] --></table> <!-- [et_pb_line_break_holder] --><div class="widget-footer"><a href="https://www.predictem.com/best-sportsbooks/mlb-dimeline/">See all Dimeline Sportsbooks</a></div><!-- [et_pb_line_break_holder] --></div><!-- [et_pb_line_break_holder] --><!-- [et_pb_line_break_holder] --><style><!-- [et_pb_line_break_holder] --> #dimeline {border: 0px;}<!-- [et_pb_line_break_holder] --> #dimeline th{color:#000;}<!-- [et_pb_line_break_holder] --> #dimeline td{padding: 2px; text-align: center;}<!-- [et_pb_line_break_holder] --> #dimeline td, #dimeline th{padding: 8px 2px; text-align: center;border-bottom: 1px solid #bbb;}<!-- [et_pb_line_break_holder] --> .img-hover {border: 1px solid #fff; padding:5px}<!-- [et_pb_line_break_holder] --> .img-hover:hover {background: #edeef0; border: 1px solid #008156; margin-top:1px; padding:5px}<!-- [et_pb_line_break_holder] --></style>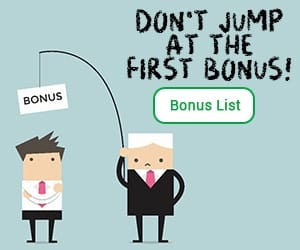 <div style="width:340px; margin: 0 auto;"><!-- [et_pb_line_break_holder] --> <a class="twitter-timeline" data-width="340" data-height="500" data-link-color="#008156" href="https://twitter.com/PredictemPicks?ref_src=twsrc%5Etfw">Tweets by PredictemPicks</a> <script async src="https://platform.twitter.com/widgets.js" charset="utf-8"></script><!-- [et_pb_line_break_holder] --></div>