[et_pb_dcsbcm_divi_breadcrumbs_module hide_homebreadcrumb="off" homebreadcrumbtext="Home" separator="sep-raquo" hide_currentbreadcrumb="off" homebreadcrumborientation="left" _builder_version="3.8″ fontsbreadcrumbs_font="Lato||||||||" fontsbreadcrumbs_text_color="#000000″ fontsbreadcrumbs_font_size="15px" fontsbreadcrumbs_line_height="16px" fontsseperator_font="||||||||" fontsbreadcrumblinks_font="||||||||" fontsbreadcrumblinks_text_color="#2567cf" custom_margin="25px|||" custom_margin_phone="30px|||" custom_margin_last_edited="off|desktop" custom_css_main_element="font-family: Helvetica Regular;" global_module="3641″ saved_tabs="all" /]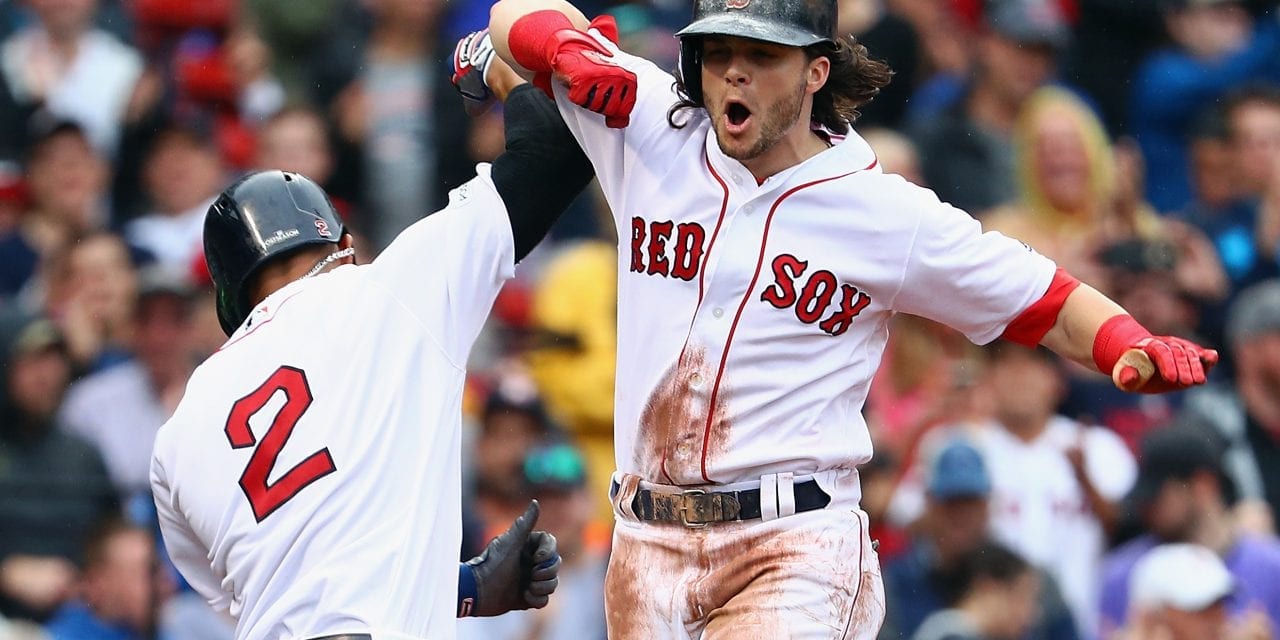 The big series in baseball this weekend kicks off Thursday night when the Yankees and Red Sox open a four-game set at Fenway Park (7:10 ET). Which way are we playing this contest with our daily picks?
The MLB Betting Line
Thursday's MLB betting odds opened Boston and Brian Johnson at around -120 over New York and CC Sabathia, with an over/under of 10 runs. In early mlb betting action the line dropped a nickel or so, to the -115 range. Sportsbooks offering a dime line are slightly better priced.
The Sox could also be bet getting upwards of +170 when giving up the -1.5 runs on the run line.
Thursday Set-Up
The Yankees just split two games at home with lowly Baltimore, losing Wednesday 7-5, coughing up cash as -280 favorites. That loss snapped a three-game winning streak for New York, which has also scored at least five runs in six straight games.
The Red Sox, meanwhile, just split two games at home with NL East-leading Philadelphia, losing Tuesday 3-1. Boston, which had won four in a row, then had Wednesday off.
Big-picture, at 75-34 the Red Sox lead the AL East by 5.5 games over 68-38 New York. The Sox also own the best record in both the American League and the Majors. The Yanks, meanwhile, also lead the AL wild-card race by six games over Seattle and Oakland.
New York leads this season series five games to four.
On the personnel front New York is without slugger Aaron Judge, who's on the DL after taking a pitch on the wrist.
Thursday's Starting Arms
Lefty Johnson (1-3, 3.45), by our strict standards, is just 1/6 on quality starts this season, but some of that is due to a short leash. Last Thursday he tossed 5 2/3 scoreless innings against Minnesota, allowing just four hits, and since joining the rotation a little over a month ago he's allowed just five earned runs and 22 hits through 24 innings. Boston is 4-2 in Johnson's starts this year, with the unders going 4-2.
This will be Johnson's first-ever start against the Yankees, although he's made three appearances in relief this year against them, throwing a total of 4 2/3 innings of scoreless ball.
Fellow lefty Sabathia (6-4, 3.53) is only 7/19 on quality starts this year, and 0 for his last three. Last Saturday he gave up two runs and six hits through 4 2/3 innings against Kansas City, and over his last three starts he's given up 11 runs and 17 hits, including four homers, through 15 1/3 innings. On the season New York is 11-8 with Sabathia, with the unders skewing 13-5.
In two starts this year against the Red Sox Sabathia allowed five runs and 15 hits through 11 innings. The Yanks split those two games.
Based on recent performance we're giving Boston and Johnson an edge in this pitching match-up.
Thursday's Batting Splits
New York ranks 8th in the Majors this year against left-handed pitching with a .263 team batting average, No. 1 with a .351 team OBP and No. 1 with a .489 team slugging percentage.
The Red Sox rank 11th against lefties with a .258 BA, 14th with a .324 OBP and 14th with a .411 slugging percentage.
We'd give the Yanks the edge with the sticks here, but they are missing a big one with Judge out, so it's closer than first glance might indicate.
The Bullpens
The New York bullpen ranks No. 1 in the ML with a 2.86 ERA and No. 2 with a 1.10 WHIP. However, Yanks relievers were forced to throw 6 1/3 innings Wednesday and 25 1/3 innings over the last six days.
The Boston pen ranks 5th in ERA at 3.34 and 7th in WHIP at 1.23.
We'll give New York an edge in the comparison of the bullpens, but we wonder if that unit might be a little shorthanded for Thursday.
Totals Report
The unders are 27-23 in games played at Fenway Park this year, even though Sox home games are averaging a healthy 9.5 total runs per. Obviously those games are being tagged with some large totals.
The overs are 5-3-1 in Yanks-Sox games this season, which are averaging over 11 runs per.
Free MLB Picks
Boston is a ML-best 38-15 at home this season, and in this case that's good enough for us. Plus, this is the lowest line the Sox have faced in a month. We're betting Boston here.
<div class="widget105"><!-- [et_pb_line_break_holder] --><h4 class="baseball">Baseball Sportsbooks</h4><!-- [et_pb_line_break_holder] --><table id="dimeline"><!-- [et_pb_line_break_holder] --> <tr><!-- [et_pb_line_break_holder] --> <th></th><!-- [et_pb_line_break_holder] --> <th width="110px">10¢ to:</th><!-- [et_pb_line_break_holder] --> <th width="110px">20¢ to:</th><!-- [et_pb_line_break_holder] --> </tr><!-- [et_pb_line_break_holder] --> <tr><!-- [et_pb_line_break_holder] --> <td><div class="col1"><a href="https://record.commission.bz/_BhTQDVOVie23_O3IiMN7EWNd7ZgqdRLk/1/"><!-- [et_pb_line_break_holder] --> <img src="https://www.predictem.com/wp-content/uploads/2018/06/SportsBettingDark.png" width="150" alt="SportsBetting" /></a><!-- [et_pb_line_break_holder] --> </div></td><!-- [et_pb_line_break_holder] --> <td>-200</td><!-- [et_pb_line_break_holder] --> <td>-279</td><!-- [et_pb_line_break_holder] --> </tr><!-- [et_pb_line_break_holder] --> <tr><!-- [et_pb_line_break_holder] --> <td><div class="col1"><a href="https://www.predictem.com/betting-sites/heritage-sportsbook/"><img src="https://www.predictem.com/wp-content/uploads/2018/06/heritage-xs.png" width="150" alt="Heritage" /></a></div></td><!-- [et_pb_line_break_holder] --> <td>-200</td><!-- [et_pb_line_break_holder] --> <td>-240</td><!-- [et_pb_line_break_holder] --> </tr><!-- [et_pb_line_break_holder] --> <tr><!-- [et_pb_line_break_holder] --> <td><div class="col1"><a href="https://affiliates.5dimes.eu/tracking/Affiliate.aspx?idBook=1&mediaTypeID=220&AffUrlID=80&LandingPageID=2"><img src="https://www.predictem.com/wp-content/uploads/2018/06/5Dimes_sm.png" width="150" alt="5Dimes" /></a></div></td><!-- [et_pb_line_break_holder] --> <td>-195</td><!-- [et_pb_line_break_holder] --> <td>-266</td><!-- [et_pb_line_break_holder] --> </tr><!-- [et_pb_line_break_holder] --></table> <!-- [et_pb_line_break_holder] --><div class="widget-footer"><a href="https://www.predictem.com/best-sportsbooks/mlb-dimeline/">See all Dimeline Sportsbooks</a></div><!-- [et_pb_line_break_holder] --></div><!-- [et_pb_line_break_holder] --><!-- [et_pb_line_break_holder] --><style><!-- [et_pb_line_break_holder] --> #dimeline {border: 0px;}<!-- [et_pb_line_break_holder] --> #dimeline th{color:#000;}<!-- [et_pb_line_break_holder] --> #dimeline td{padding: 2px; text-align: center;}<!-- [et_pb_line_break_holder] --> #dimeline td, #dimeline th{padding: 8px 2px; text-align: center;border-bottom: 1px solid #bbb;}<!-- [et_pb_line_break_holder] --> .img-hover {border: 1px solid #fff; padding:5px}<!-- [et_pb_line_break_holder] --> .img-hover:hover {background: #edeef0; border: 1px solid #008156; margin-top:1px; padding:5px}<!-- [et_pb_line_break_holder] --></style>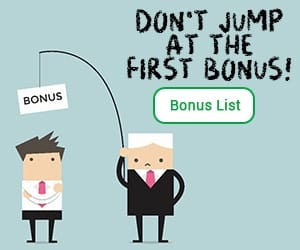 <div style="width:340px; margin: 0 auto;"><!-- [et_pb_line_break_holder] --> <a class="twitter-timeline" data-width="340" data-height="500" data-link-color="#008156" href="https://twitter.com/PredictemPicks?ref_src=twsrc%5Etfw">Tweets by PredictemPicks</a> <script async src="https://platform.twitter.com/widgets.js" charset="utf-8"></script><!-- [et_pb_line_break_holder] --></div>