St. Louis Cardinals vs. Atlanta Braves Pick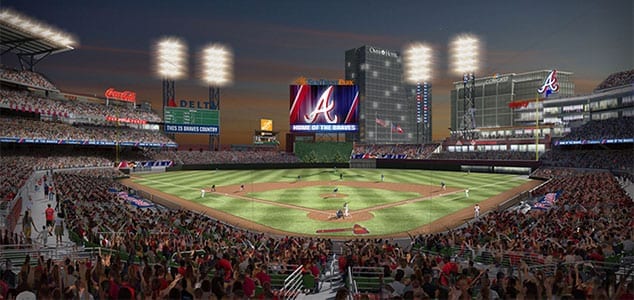 St. Louis Cardinals (23-19) at Atlanta Braves (21-21)
When: 7 p.m., Wednesday May 15
Where: SunTrust Park, Atlanta
Line: STL +130/ATL -140 (Sportsbetting)
Runline: Cardinals +1.5/Braves -1.5 
Total: 9.5
Starting Pitchers: Michael Wacha (3-0, 5.35 ERA, 1.65 WHIP) vs. Mike Soroka (3-1, 1.21 ERA, 1.04 WHIP)
Wacha Walka Wacha
With three wins in his past four starts, Wacha has been on fire as far as getting the decision, but the reality is that his decisions have been less because of him and more because the Cardinals have done a great job putting up runs. Wacha has actually struggled quite a bit in his most recent starts, getting hit hard by Pittsburgh for nine hits and walking seven combined against the Cubs and Nationals. For the year, Wacha has had a lot of trouble with keeping his command, and it's shown on the stat sheet. He's walked at least one hitter in every game he's played, and in four occasions, he's put at least three men on base for free. That includes the Cubs game, which marked the third time this year that his team had taken the loss.
That game exposed one key truth about Wacha: when he does give things for free, the Cardinals become much more beatable. When Wacha has walked at least four batters; St. Louis is 0-3; when he's kept it to three free passes or less, the Redbirds are 4-0. This isn't as big a worry as it might be against other teams, but Atlanta is middle of the road when it comes to patience. Wacha would be a death sentence against the patient Dodgers and Red Sox, but against the Braves, he might survive.
More Wednesday Action: Raptors vs Bucks Playoff Pick!
Sharp Soroka
Right now, Mike Soroka is doing a nice job of getting hitters out with minimal fuss. In his past five starts, he's had one number on his mind: one. That's how many earned runs he's given up in four of his five appearances, and it's the most that he's given up in a game this season. Ironically, the one time where he gave up no earned runs was the time his defense let him down, as he conceded two unearned runs (although they were irrelevant in a 9-2 win over Miami). Other than that, the only thing that's been able to stop Soroka is the Arizona Diamondbacks, and that's more because the Braves did no hitting to speak of in their two series against Arizona. The D-Backs didn't solve Soroka in their meetings by any stretch of the imagination, putting up the same four hits and one earned run in each case.
Soroka does have some control issues at times, but not nearly to the extent that Wacha has, and when he has walked batters, he's pitched out of it. Only once this year has Soroka pitched an inning that he didn't finish, and in that instance, the bullpen mopped up well to earn him the win.
Consistently Inconsistent
St. Louis has bounced between putting up huge numbers of offense and getting nothing done at all. In their past two outings against Atlanta and Pittsburgh, the Cardinals scored 20 runs, bunching 14 of them into their win over the Braves on Tuesday. In the games before that, however, they scored 1, 1, 17, 0 and 1, making the huge offensive number a massive aberration. Over the past week, St. Louis has managed 40 runs, good for just under six runs per game.
The consistently inconsistent performances hasn't been enough to hurt the Cardinals in terms of their total performance for runs this year. Even after this swoon and stuggle, the Cards rank fifth in all of baseball in runs scored with 220. That's in large part because of their work at the dish; only Houston has a higher batting average than what the Cardinals have done this season.
The Historicals
These teams are almost never good at the same time as of late. The Braves had to start their latest rebuild after the 2013 season, and their rebuild reached its first positive step at the same time as the Cardinals were falling back to the pack and missing the playoffs. Other than the crazy wild card game of several years ago, there's not a lot of history here to speak of between these squads. Last year, the Braves did get the better of the Cardinals, winning four of six games.
Betting Trends
The Braves are 5-0 in their past five games against a starter with a WHIP over 1.30
The Cardinals are 5-1 in their past six Wednesday games.
The Braves are 4-0 in Soroka's past four starts when the opponent gave up at least five runs in the previous game.
The Cardinals are 4-1 in Wacha's past five starts.
The under is 4-1 in the Cardinals' past five strarts after winning the previous game.
The Cardinals have won nine of the past 10 meetings with the Braves in Atlanta.
Weather Report
The temperature is supposed to be 53 degrees at first pitch, a mild spring day in most places but a bit cold in Atlanta.
Dan's pick
I'll just come out and say it: I do not trust Wacha. He's too inconsistent with his command of the strike zone, and there's a good chance that he'll struggle with the Braves' approach to the plate. Given that he's facing a team that knows how to get on base and a pitcher that has consistently performed well all year, this isn't the game to gamble on Wacha. Go with the Braves.