[et_pb_dcsbcm_divi_breadcrumbs_module hide_homebreadcrumb="off" homebreadcrumbtext="Home" separator="sep-raquo" hide_currentbreadcrumb="off" homebreadcrumborientation="left" _builder_version="3.8″ fontsbreadcrumbs_font="Lato||||||||" fontsbreadcrumbs_text_color="#000000″ fontsbreadcrumbs_font_size="15px" fontsbreadcrumbs_line_height="16px" fontsseperator_font="||||||||" fontsbreadcrumblinks_font="||||||||" fontsbreadcrumblinks_text_color="#2567cf" custom_margin="25px|||" custom_margin_phone="30px|||" custom_margin_last_edited="off|desktop" custom_css_main_element="font-family: Helvetica Regular;" global_module="3641″ saved_tabs="all"][/et_pb_dcsbcm_divi_breadcrumbs_module]
2018 Ford EcoBoost 400 Picks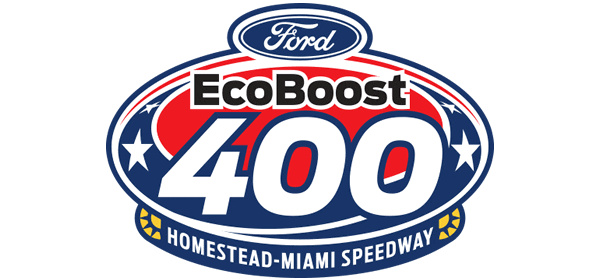 Race: Ford EcoBoost 400
Date: Sunday November 18, 2018
Track: Homestead-Miami Speedway
Time: 3pm ET
TV: NBC
by Virginia Vroom, NASCAR Handicapper, Predictem.com
What We Learned From Last Week
And there you have it! Our 4 championship contenders are solidified just like that as we head into the last race of the 2018 season. Kyle Busch took the checkers in what was a pretty crazy race to the end. Denny Hamlin and Kurt Busch had some issues after a late race restart, ending Busch's hope of joining his brother. There was nothing more than hard racing towards the end, and everyone was running trying to get to the front of the pack. Denny thought he had Kurt cleared, but he didn't. He got loose under Kurt and pushed both of them up the track. Another near-fatality of the day was Kevin Harvick, who suffered tire problems, along with a good portion of the field. He managed to lose a lap, come back from that lap down after some strategy, and keep himself in contention. This was even more impressive after his L1 penalty, where the team was caught basically cheating red-handed after inspection. NASCAR determined that the spoiler was manipulated, leading many to wonder just how long he's been getting away with doing this or something similar in the past.
That being said, Harvick is still somehow in the mix for the championship, although I think NASCAR is doing a disservice by allowing him to compete. There needs to be a more significant discussion as to consequences for these penalties. Drivers and teams are getting away with a slap on the wrist and potentially taking out other drivers and teams that are just as good, if not better, but just not cheating. This is essentially another "Chad Knaus" type of strategy, where the teams are seeing how far they can push their limits without getting caught. Call it what you want, but it drives me bonkers that NASCAR doesn't have a stricter policy regarding these infractions. There are whispers of NASCAR stepping up in 2019 to disallow any team from competing in the race weekend should they fail inspection; however, this wouldn't work for scenarios like Harvick's, which required a post-race teardown to find the penalty. It'll be interesting to see if anything comes from these discussions. At this rate, NASCAR would lose half the field if they initiated a no-race penalty for failed inspections.
BET YOUR ECOBOOST 400 PICKS USING YOUR CREDIT CARD AT AN ONLINE BETTING SITE WHERE IT WILL WORK FOR DEPOSITS AND WHERE YOU'LL RECEIVE A GENEROUS 100% BONUS UP TO $500 FREE! —> GTBETS
Where Are We Headed This Week?
This weekend, these boys better mind their p's and q's. This is it. This is the final round. This is the last race. Our 2018 Monster Cup Series NASCAR champion will be crowned at the conclusion of the race on Sunday. Miami is such a fun place. It's an excellent environment for the final race of the season. If you've never been, let me encourage you to take that trip. The weather is perfect. The atmosphere is awesome. The racing is great. It's overall a fantastic weekend. The Homestead-Miami Speedway is a 1.5-mile oval track, with progressive banking through the turns from 18-20 degrees and only 3 degrees of banking on the straights. It's been the final destination for NASCAR since 2002, allowing for the crowning of the champions since. The biggest fight that drivers have at Miami is track position. We won't see nearly the amount of tire issues that we experienced last weekend at Phoenix, but that's not to say the drivers won't be wearing them out. The racing is intense as the four drivers are battling for the championship. Not only that, but think about it. Every single driver in that field has absolutely nothing to lose. Why not go for the win? That's 40 drivers all very hungry.
Potential Winners and Odds Heading To Homestead
If we consider our best shot at the winner this weekend, I'm all over the place on this one. While we have Kevin Harvick (3/1), who's been awesome through most of the year, he cheated and got caught. Will he have the same advantage? Will he be on the same level as the other guys this weekend? Then there's Kyle Busch (3/1), coming fresh off a win at Phoenix. When Kyle Busch is on a roll, Kyle Busch is on a roll. Then there's Martin Truex Jr. (6/1). He's had some struggles recently, and some whining that I could've done without, but there's no denying that he's had a stellar season. Finally, Joey Logano (11/1), who's had a strong push late in the season really is on the radar, and his intermediate track skills are strong…but so are the other three. This is going to be a hard-fought win. But I think there's one guy that will rise to the occasion. Here's a look at your potential winners heading into Homestead:
My Pick to Win: Kyle Busch (3/1)
Middle of the Road Pick: Chase Elliott (22/1)
Dark Horse Prediction: Michael McDowell (2200/1)
I'm out of ideas for the dark horse this late in the season. Michael McDowell sometimes surprises us, and I think he'll have a decent finish, but there's not much going for him in terms of a potential win. Chase Elliott, on the other hand, could really throw people for a loop. Poor strategy killed his chances of being part of the top 4, but he was running fast last weekend and had a top 5 at Homestead in 2017. Elliott is never someone you can count out on the intermediates. Finally, while everyone else is calling Harvick the winner, I really think that there's something about Busch that's going to give him the edge this weekend. The difference between these two guys is the better driver versus the better car. Quite frankly, Busch is a better driver, assuming he keeps his attitude in check. Overall, though, Harvick generally has a better setup…if he isn't caught cheating. See, there it is again. I just don't know what to think about the #4 team. If Kyle can keep his composure and bring a half-decent car to the track, I believe that he will top Harvick and be your 2018 champion.
Here are your current top 4 after last week's race:
1. Kevin Harvick
2. Kyle Busch
3. Martin Truex Jr.
4. Joey Logano
All that matters is who finishes best. Joey Logano is the only driver in that group of 4 who doesn't have a title yet. He will undoubtedly be hungry, but will that be enough? I think that the drivers are going to be surprised with some of the guys outside of championship contention. Who will cut the championship contenders slack and who won't? Will there be retaliation from before to those guys who knocked out the other drivers? There are a lot of unanswered questions, but Sunday will give us all of the answers and then some. Stay tuned for an action-packed Sunday of racing as these drivers head to the checkered flag and the 2018 championship title! Find the most race-day props for the NASCAR Championship at Bovada Sportsbook!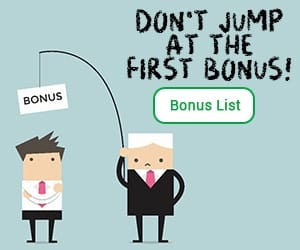 <div style="width:340px; margin: 0 auto;"><!-- [et_pb_line_break_holder] --> <a class="twitter-timeline" data-width="340" data-height="500" data-link-color="#008156" href="https://twitter.com/PredictemPicks?ref_src=twsrc%5Etfw">Tweets by PredictemPicks</a> <script async src="https://platform.twitter.com/widgets.js" charset="utf-8"></script><!-- [et_pb_line_break_holder] --></div>