2022 NASCAR All-Star Race Picks & Analysis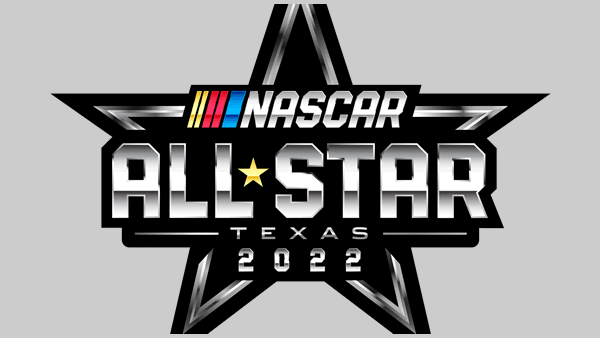 Race: NASCAR All-Star Race
Date: Sunday May 22, 2022
Track: Texas Motor Speedway
Time: 8pm ET
Channel: FS1
What Did We Learn From Last Weekend?
Well, you win some, and you lose some. Kurt Busch won the race but is apparently losing his wife. On a weekend of celebration, many wondered why she was silent on social media after, arguably, one of Busch's more significant wins in recent history. Now we know. That said, hopefully, this breakup is more amicable than that secret squirrel spy of a girlfriend he had the last go-around. Kurt Busch is one of the best wheelmen on the track, albeit one of the oldest, but he's still extremely skilled.
Where Are We Headed This Weekend?
This weekend, the teams are heading to a fan and driver favorite event! It's All-Star weekend at Texas Motor Speedway. Although this isn't a points race, the stakes are high as a $1 million purse is on the line. The All-Star always gives us a fun-filled day of racing because the drivers typically drive more aggressively and without care than in other races so far this season. That being said, we have to keep in mind that teams still don't want to tear up their cars. They usually use these cars throughout the season. This year, the All-Star Race is being run at Texas Motor Speedway, as it was last year, but leave it to NASCAR to change the format once again. I'm thinking that the changes might actually make the race pretty interesting. One of the changes emphasizes pit crews more than they have been in the past. A quick overview of the format shows that there are a total of 4 stages. The first three stages are 25 laps each, while the fourth stage is 50 laps. The pit crew emphasis comes between the second and third stages. During this time, there will be a mandatory four-tire pit stop. There is an incentive for this effort from the pit crews. The team with the fastest stop will secure their driver a 4th place start in the last stage. This will only be for drivers that have finished 15th or better in the previous stage.
Besides the pit stop incentive, each stage will also offer its own "prize" for the teams. For example, the winner of stage 1 will secure the pole position for the final stage (assuming he finishes 15th or better in the following two stages). The stage 2 winner will start second, and the stage 3 winner will start third. This is different from years past and provides something more significant for the drivers to win the stages. Starting position is great, but I find it a bit weird being that the final stage is also the longest. With Texas, though, track position is important, so there is something to be gained from that scenario, I suppose. That being said, how significant will that really be with the competition caution that's bound to happen in that last stage? NASCAR is set to throw a caution between laps 15 and 25 if one doesn't occur by itself. With the field reset, I'm not so sure those gains will make any difference, but we shall see. Another thing to note about this race is that it's not a full field. Not all drivers are eligible to race. To become eligible, a driver must have won a points race in 2021 or so far in 2022. Additionally, previous winners of the All-Star Race also qualify. Past champions that are full-time drivers are another way to get into this fan-favorite race. The final avenues to getting into the race are through the All-Star Open, which will happen right before the main event. The three-stage race will allow the winners of all three stages to automatically advance. The last means of getting into the main event is through the fan vote. Fans will have the opportunity to choose who will advance, with voting ending at noon on Friday.
Odds and Value Picks
When it comes to picking a winner for the All-Star Race, this can be one of the trickier ones to pick throughout the entire season. With nothing at stake other than a $1 million payday, there will be a lot of drivers battling harder than ever. We have to consider our drivers, that are typically good on those intermediate tracks. No one is better than Kyle Larson, but can he rise to the occasion this year? Many other drivers, notably the other Hendricks guys, are going to be hot on the track as well. Kyle Busch is another one to watch. But then we have the guys like Ross Chastain, who's one of the only multiple winners this year. Tyler Reddick and Chase Briscoe most definitely want that $1 million! Let's take a look at your potential winners heading into this weekend's All-Star events:
Favorite: Kyle Larson +600. Bet YOUR All Star pick for FREE by taking advantage of a 100% real cash bonus on your first deposit of $100 to $500 at Betnow Sportsbook when you use bonus code PREDICTEM.
Mid-Range Pick: Chase Briscoe +4000
Dark Horse: Brad Keselowski +8000
Chase Briscoe has only run a couple of races at Texas, but one resulted in a top 15, with the other resulting in a top 4 run. With Briscoe never running in the All-Star before, it'll be interesting to see how many risks he takes. There's not much to lose, and sometimes a driver's first time in a race really gets him pumped. I think that will be the case for a lot of the teams this year. Brad Keselowski has had a less than stellar year so far with his new team. I think this weekend will give him an opportunity to not feel so stressed and to truly have fun, which is likely what he needs. Keselowski finished second at this race last year and notoriously runs well at Texas. Knowing how to get around this track will be helpful, but he's going to have to figure out a way around Kyle Larson. Larson is the defending winner of the All-Star and is just an overall stellar competitor on these intermediate tracks. In fact, he's won the last two races here. If he isn't involved in an accident, it seems like a top 5 finish is to be expected. He's looking to capitalize on this weekend's lack of focus on points and take home the million. Let's take a look at your entire field that is currently qualified to start in the All-Star main event on Sunday:
AJ Allmendinger
Aric Almirola
Christopher Bell
Ryan Blaney
Alex Bowman
Chase Briscoe
Kurt Busch
Kyle Busch
William Byron
Ross Chastain
Austin Cindric
Chase Elliott
Denny Hamlin
Kevin Harvick
Brad Keselowski
Kyle Larson
Joey Logano
Michael McDowell
Martin Truex Jr.
Bubba Wallace
Keep in mind that these 20 drivers will have an additional four added to the field after the fan vote and the results from the Open on Sunday afternoon. That might change the scenario to an extent, although I'm confident in the picks listed above. With the previous experience these guys have on the track, along with their skill sets, they are going to be hard to beat. We also have to keep in mind that there will be a lot of guys with a different attitude going into this race than our typical weekends since points aren't on the line. Logano May try to dump someone, so watch out. Stay tuned for a fantastic afternoon and evening of racing this Sunday as the teams battle it out for a cool $1 million! Did you know… that you can bet on NASCAR races after they start? YES! Live-in-progress NASCAR betting exists and can be found at one of the web's best sportsbooks: Bovada!