Daytona 500 Analysis & Picks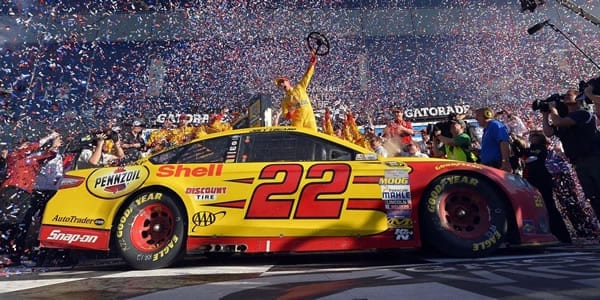 Race: Daytona 500
Date: Sunday February 16, 2020
Track: Daytona International Speedway
Time: 2:30pm ET
Channel: FOX
Welcome Back!
And WE'RE BACK, folks! Welcome back and thanks for tuning in for the NASCAR Cup Series 2020 season. With a lot of changes on the horizon, this is going to be the last season before huge changes to the format of the cars once again in 2021. This is also the year of retirement for none other than Jimmie Johnson. That was a very big announcement considering the impact that he's made on this sport. Love him or hate him, he's a 7 time Cup champion with a very impressive record. While he's on the hunt for his 8th championship, he's going to really have to work and build on what they lacked last year. Johnson's team improved as the year went on, and with a new crew chief and new car, there was a huge learning curve. The Chevy drivers altogether struggled, so we'll have to see if improvements have been made in the off season. Maybe the testing has helped them. Maybe not. This past Sunday, we witnessed the Busch Clash, where we actually saw a strong mix of manufacturers represented. Erik Jones took home the win in a Toyota, followed by Austin Dillon in a Chevrolet, Clint Bowyer in a Ford, Kyle Larson in a Chevy, and Ryan Newman in a Ford to round out your top five spots.
Where Are We Headed This Weekend?
Now, you have to understand that literally any race at Daytona is as unpredictable as you can imagine. The Busch Clash, or "crash" as many are calling it, took out a lot of the top contenders in some pretty gnarly wrecks. It wasn't a testament to their skills as a driver or the setup of their cars, but nothing more than a good run of bad luck sometimes. This entire week and weekend of practice and racing will likely boast the same results. Some will get lucky. Some will not. Let's take a peak at what Daytona is really about so you can understand why it's so unpredictable. This track is massive. It is a 2.5-mile asphalt tri-oval. It's still not the biggest on the circuit, but it's close. It has 31 degrees of banking in the turns, 18 degrees through the tri-oval, and 2 degrees on the backstretch. The banking and ridiculous length of the straights lend itself to basically no brake usage. The drivers are foot to the floor, full throttle for the majority of this race. One interesting thing, though, is that this can change depending on strategy. During the Clash, we saw an entire group of drivers using a secondary strategy of using about half to two-thirds throttle in an effort to save fuel. The reason why this can work is because they still stayed together and the draft kept them within reasonable distance of the first group of cars. Speaking of drafting, that is the one major component and difference between this track and the others across NASCAR. If you are unfamiliar with superspeedways, you simply need to know that aerodynamics are everything when we have cars going 196mph+ through the entire track. One half-inch miscalculation of clearing another driver can take out the entire field. Spotters are critical at this track, as the drivers are literally within inches of each other for almost the entire race. The air between the cars can be a blessing or a curse depending on the skill of the driver. If you're a true fan, you understand what everyone meant when they said that Dale Earnhardt Sr. could "see the air". He was masterful on these tracks and could make moves that few drivers could.
These guys are going to have to hone their skills when it comes to seeing the air as they get back on track for the Duels Thursday night. The Bluegreen Vacation Duels is part of the Daytona 500 qualifying procedure. Thursday night, the drivers will be broken up into two separate groups and each run one Duel race. There are a total of 60 laps for a total of 150 miles of racing. When it comes to the starting positions for the Duels, they were determined by the single car qualifying that took place this past Sunday. They groups are separated by either their even or odd ranking position. The significance of the Duels is that this is the first opportunity for points this season. Every point is critical, so drivers are going to really be racing hard, but cautiously, to gain those valuable points.
Odds And Potential Winners
Once the field for the 500 is set after the Duels, things are going to get crazy. The Daytona 500 is an incredibly tense season opener. We will absolutely see and experience "the big one". A solid portion of the field will likely be taken out by one or more wrecks. Who will be lucky enough to survive it? These drivers are going to endure a grueling 200 lap (500 miles!) of some of the fastest racing you will see all year long. Their biggest issues on this track tend to be tire wear and also fuel. Fuel strategy tends to shape itself throughout the course of the race depending on the amount of cautions and length of green flag runs. Drivers often short-pit to get just the amount of fuel they need to complete the stage and make it back to pit road again. When it comes to picking the winner here, go ahead and toss all of the names in the air and grab one. That's generally how Daytona works. While we all know that there are a multitude of drivers that have a skillset for this type of track, there's always a monkey wrench thrown into the mix just for the sheer fact that it's 40 cars going 200mph within a few feet of each other. It's an incredible sight to see and experience. Here's a look at your potential winners heading into the big race on Sunday:
Favorite: Joey Logano (+900)
Middle of the Road: Clint Bowyer (+1800)
Dark Horse: Austin Dillon (+3300)
Bet your Daytona 500 picks at BetNow and they'll give you a massive 50% real cash bonus on your first deposit!
Historically, Dillon just isn't the strongest driver across the board. He had a solid finish on Sunday, but I think that was more luck than anything. But, hey, Daytona is all about a little good luck. Also, if you're willing to take some risks, you can see the spread on these odds is pretty crazy. Dillon will give quite a nice payout if he can luck into a win. I think that he learned a lot from Sunday's race and will continue to improve on that. If he can stay out of trouble, he's likely to have a solid finish. Although Clint Bowyer had a good finish, I think that his results were more skill-based than Dillon's. There's something to be said for experience when racing on a track like Daytona. Bowyer is well versed and has run this race with the best of them. I think his driving style lends itself to a potential win this weekend. He's aggressive enough, but he has the capacity to make solid decisions and stick to a strategy. Bowyer is going to be running in the front of the pack in my opinion. That being said, they will all be chasing none other than Penske driver Joey Logano. When it comes to horsepower, you've heard me say it before and I'll say it again. There's not a single team that is better than Penske. Both Logano and teammate Keselowski are really going to put on a show. Logano tends to edge out Keselowski if I predict correctly, but they will both be hard to beat. Denny Hamlin is also another name to throw out there. He's sitting on the same odds at +900 currently that Logano is at. They are the favorites, but I think that Logano has the edge all day long in terms of engines at Daytona.
This weekend will surely bring the excitement back to our screens as we embark on the 2020 NASCAR Cup season. There are a few changes that you will see, the first obvious one being the size of the spoilers on the cyars at Daytona. We'll continue to follow the changes through the season to see where NASCAR is deciding to take us. Stay tuned and stay put as we head into the Daytona 500 and get back to racing!
Dayton 500 Odds to Win - You can bet these at MyBookie! Bet the race for FREE by depositing $100 and they'll match your deposit with a $100 FREE BET! Must sign up using this link and use promo code: PREDICT100