Dixie Vodka 400 Odds & Pick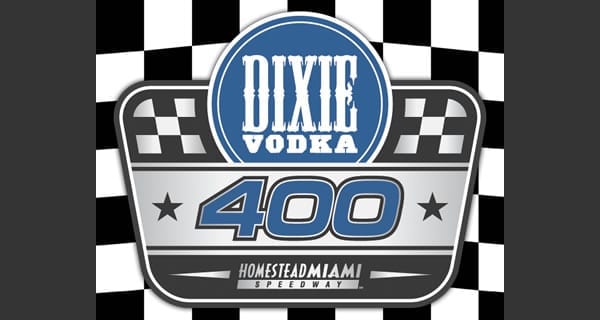 Race: Dixie Vodka 400
Date: Sunday, February 28, 2021
Track: Homestead Miami Speedway
Time: 3:30pm ET
Channel: FOX
What Did We Learn From Last Weekend?
Well, that certainly not what any of us bet on now, was it? The road course at Daytona turned out to be just as unpredictable there at the very end as the oval usually is. Without a doubt, that was a crazy ending. If you put money on Christopher Bell, well, I envy you. Those folks, which are probably few and far between, had a very nice payout on that bet. Bell got lucky. But, hey, sometimes you need a little luck when it comes to racing. Bell got himself into a great position at the end of the race and really took care of business when he passed Joey Logano approaching the white flag. Bell easily pulled away and finished with the victory well over 2 seconds ahead of Logano. This was Bell's first NASCAR Cup Series win. In fact, this is only the 3rd time in NASCAR Cup Series history that the season has started with two first-time winners. Michael McDowell took the win at the 500 last week, and now JGR has Bell to thank for their first victory of the regular season.
It was a rather suspenseful final stage. The obvious favorite, Chase Elliott, won stage 1 and led a total of 44 laps. That was the most out of any driver. He ended up getting caught up in traffic with only 15 laps to go. Luckily for him, 15 laps on a road course is actually a lot of time and track to gain position back. He made it all the way back to 5th place but then was caught in bumper-to-bumper racing that led to him spinning out, resulting in a 21st place finish. It was obviously a huge disappointment and ended his four race-winning streak on road courses. While Elliott had a rough end to the day, the rest of the field also struggled with pit strategy when it came to the multitude of cautions in the closing laps. The biggest question was tires or no tires. We saw several different strategies of either two tires, four tires, or no tires. The funny thing is, no one really was able to predict all of the cautions, and I think that really put a damper on some of the teams' strategies. Overall, tires were a pain in the rear from the beginning of the race to the end. Michael McDowell suffered a tire failure very early on in the first lap of the race. He was able to recover to an 8th place finish, but it just goes to show what tires truly mean in terms of how a driver's day turns out. Joey Logano, Denny Hamlin, Kurt Busch, and Brad Keselowski had the top 5 spots behind Bell. Kevin Harvick, AJ Allmendinger, Michael McDowell, Ryan Preece, and Alex Bowman finished out the top 10.
Where Are We Headed This Weekend?
This weekend, the drivers and teams are heading to Miami for what used to be our championship race. Homestead is a pretty cookie-cutter type track. It is a 1.5-mile oval with progressive 18 to 20 degrees of banking in the turns and 3 degrees on the straights. It's a fast track and one that sees a lot of green flag racing. Whereas tires used to be a bigger deal because of the number of green flag laps we used to see here, the stage racing has cut down on the tire failures in recent races. That's not to say that they won't play a role, but we will likely see fuel mileage play a more significant part in this race than tires. Now that we're done with the superspeedway for the moment, we won't see so much loyalty and "team orders" on the track this weekend. With the drafting element out of the picture, loyalty doesn't really mean much. We're back to the "every man for himself" mentality as we battle on the intermediate tracks.
Odds and Value Picks
When it comes down to picking winners for this race, history means quite a bit. Intermediate tracks are probably the most predictable tracks on the circuit. There's a lot of room for error on the drivers' behalf, and there is rarely a "big one" scenario that we see at Talladega and Daytona. Homestead presents a race that a few drivers have a handle on. Namely, our top 2 picks heading into Sunday are Kevin Harvick and Denny Hamlin. While Harvick has an overall better record than Hamlin here, Hamlin has more wins (3 total) than Harvick and is also the defending winner of the race. With how well he's been running in our short 2021 season thus far, I think that Hamlin is going to edge out Harvick and take the win. He's not the best value, by any means, but he's a sure bet. Here are your potential winners heading into the Dixie Vodka 400.
Top Favorite: Denny Hamlin +450 Bet your picks for FREE by taking advantage of a 100% REAL CASH bonus at BetNow!
Mid-Range Pick: Ryan Blaney +1200
Dark Horse: Ryan Preece +10000
So check this out. I know you're thinking I'm nuts for picking Preece, but he's got some serious potential here. He came away with a 6th place finish at the 500 and another top 10 on the road course. Prior to that, he had finishes in the 20s and 30s. He's got a similar history at Homestead. He's obviously never run here in a Cup car, but so far, his Cup runs are pretty consistent. He's most definitely a long shot, but I've been very surprised by his driving and consistency. We'll see if Daytona was a fluke. If it wasn't, we might just walk away with a nice chunk of change. Ryan Blaney is another driver that's a little bit "out there" for a pick this week, but his history here is pretty solid. Although he's had a tough start so far this season, Blaney led 70 laps in this race last year and came away with a 3rd place finish. His intermediate track experience speaks for itself. In his previous four intermediate races, he hasn't had a finish worse than 7th place. He could really use a solid finish, too, after his unfortunate start to 2021. Let's see where we are at with our top 16 after the second race of the season.
NASCAR Standings
Denny Hamlin
Joey Logano
Kevin Harvick
Christopher Bell
Chase Elliott
Michael McDowell
Ryan Preece
Kurt Busch
Austin Dillon
Brad Keselowski
Cole Custer
Kyle Larson
Bubba Wallace
Martin Truex Jr.
Corey Lajoie
Ricky Stenhouse Jr.
As you can see, Blaney doesn't cap the top 16 as of now. He's looking to change that this weekend at Homestead. Although we had a superspeedway and a road course already, I think that the change in scenery from Daytona will be nice for some drivers and teams…not to mention that we've started the season with 2 of the craziest styles of tracks. Intermediate tracks bring us back to a little "normalcy," if you will. There would be a lot of continued movement in that group of top 16 drivers over the next couple of weeks, if I had to guess. Stay tuned for Sunday's race to see what changes Homestead brings us.
Dixie Vodka 400 Betting Odds
Bet your favorite driver using your credit card and receive a generous 50% sign-up bonus at Bovada Sportsbook!
Denny Hamlin 9-2
Chase Elliott 11-2
Kevin Harvick 7-1
Martin Truex Jr. 7-1
Kyle Larson 17-2
Kyle Busch 10-1
Joey Logano 10-1
Brad Keselowski 10-1
Ryan Blaney 12-1
Alex Bowman 22-1
William Byron 25-1
Tyler Reddick 25-1
Christopher Bell 30-1
Aric Almirola 40-1
Kurt Busch 40-1
Austin Dillon 60-1
Bubba Wallace 60-1
Matt DiBenedetto 75-1
Chase Briscoe 100-1
Erik Jones 100-1
Ryan Newman 100-1
Cole Custer 100-1
Ross Chastain 150-1
Ricky Stenhouse Jr. 250-1
Michael McDowell 500-1
Chris Buescher 500-1
Ryan Preece 1000-1
Daniel Suarez 2000-1
Anthony Alfredo 2500-1
Corey Lajoie 2500-1
Quin Houff 5000-1
BJ McLeod 5000-1
Cody Ware 5000-1
Josh Bilicki 5000-1