Goodyear 400 Race Race Analysis & Picks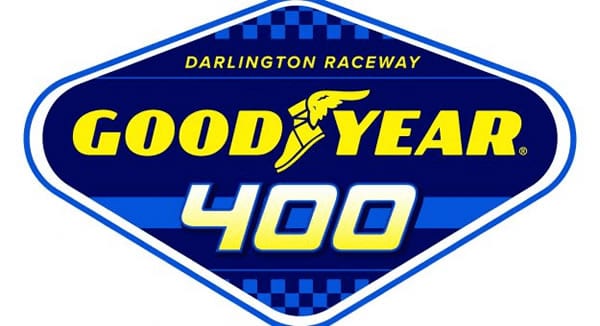 Race:
Goodyear 400
Date: Sunday May 8, 2022
Track: Darlington Raceway
Time: 3:30pm ET
Channel: FS1
What Did We Learn From Last Weekend?
Well, the race didn't get too far in before rain caused the final red flag on Sunday. NASCAR chose to postpone the remainder of the race until Monday since there were so many laps remaining. That ended up working out in Chase Elliott's favor. Crew chief Alan Gustafson wasn't pleased with the car initially on Sunday. In fact, he didn't have high hopes heading into the remainder of the race on Monday, but it seems as though the team had it all figured out by the final restart when Elliott was able to take the lead from Ross Chastain and take home the checkered flag. It was a much-needed victory for this championship team that has seemingly had a less than stellar start to the season. It's funny to even say that out loud, being that he's still at the top of the leader board. I suppose clarification is necessary. He hasn't managed a win until this weekend. As such a consistent driver, it was odd that he was the last of the Hendrick team to get a win this season, not that any of the other drivers are worse or better. That garage is definitely one of the strongest, if not the strongest that the organization has ever had. All of these guys are stellar and just getting started. For Elliott, this weekend was just an exclamation point on the success of HMS thus far.
While HMS has been dominating the ranks, we can't forget about the startup of TrackHouse. It's just incredible what that particular organization has managed to do between Daniel Suarez and Ross Chastain. In fact, Chastain almost had another win this weekend before Elliott was able to drive around. He had to settle for a top 5 finish, but man, oh man, is that guy on fire! Second place went to Ricky Stenhouse Jr., who managed to pass Chastain in the closing run. A topic of conversation there at the end was the contact between Martin Truex Jr. and Ross Chastain. Chastain had his car on the bottom and came up just a touch around the turn to the straightaway while Truex was behind him with a run on the outside. Chastain came up just enough, and Truex drove right into the back of Chastain's car and managed to spin himself out. Yep. He sure did. He can be mad all he wants, but the fact of the matter is he saw Chastain coming up from the bottom and had a chance to whoa up just a touch but chose not to. The result was him being unable to control his car while Chastain didn't even seem to realize Truex was there behind him, spinning away into the inside wall. Regardless, Truex was mad with his 13th place finish, but as they say, that's racing!
Where Are We Headed This Weekend?
This weekend, the drivers are headed to another short track with a big history. The Lady in Black (or Darlington for the newbies) has been teaching drivers the ins and outs of all stock car nuances for decades. This track has been around for 72 years! It opened in 1950. The configuration is pretty weird, to be honest. It's very unique compared to our typical oval tracks. It's a 1.366 mile asphalt oval with 25 degrees of banking through turns 1 and 2, 33 degrees through 3 and 4, and minimal 3 and 2 degrees on the front and backstretches, respectively. They say that it is egg-shaped, and it really is if you take a look at the aerial view. This happened because, during construction, the owner refused to relocate a minnow pond on one end of the track. This led to a very eclectic track in the grand scheme of things. The nickname stems from its unpredictable nature that mirrors the unpredictability of a woman. Another nickname that the track has garnered is the Track Too Tough To Tame. That name has stuck around as well and is indicative of its uncanny ability to chew tires and give drivers a handful of a car for the entire race. With its configuration the way that it is, it's a tough place to navigate and pass when compared to the stereotypical ovals on the circuit.
Odds and Value Picks
When it comes to picking a winner, Darlington can be a tough cookie. What the stats support is that veterans truly do have the advantage. With only a handful of first-time or rookie winners, this track treats the veterans with more respect than the young guns for sure. That's evidenced by looking at the current favorites heading into this weekend. An interesting note is that the current favorite for Sunday is a younger driver, but not a rookie by any means. Kyle Larson is topping all of the charts in virtually all sportsbooks. Check this out, though. He's never won here. With a total of 8 Cup starts, Larson has never finished worse than 14th. In fact, his last three starts resulted in 3 runner-up finishes. Out of the eight starts, there are a total of 7 top 10 finishes, with 6 of those being top 5 runs. To best that record, Larson just needs to add the elusive win. This could be his weekend. Let's take a look at the odds from BetOnline of our potential winners heading into Sunday's big race ).
Favorite: Kyle Larson +500. Bet your NASCAR predictions for FREE by taking advantage of a 50% real cash bonus on your first deposit up to $500 at Bovada Sportsbook! You can also bet on the races LIVE in-progress there!
Mid-Range Pick: Ross Chastain +1400
Dark Horse: Chris Buescher +5000
One thing Buescher has shown is that he is someone that you can't count out. He always seems to be knocking on the door every week. At Darlington, Buescher has two consecutive top 10 finishes. Being that he's having his strongest season to date, I'd take a gander to say that he's going to be competitive again this weekend. If he can run a smart race and avoid trouble, this guy is going to be strong and in contention. Ross Chastain is still a mid-level pick simply because of his newness to the scene. But to put him in this category seems almost wrong as of late. It actually feels like cheating. Oh well. He's too good not to have on the roster. He's almost snuck a win at virtually every race this season. I doubt this weekend will be any different. Chastain only has five starts at this track, but he's improved in almost every race. His finish in the fall race in 2021 was a very respectable 3rd place. With the way his season is going, watch out. This may be another repeat win for this team this weekend. They will all be chasing none other than Kyle Larson. This guy's record here is the best of any current driver. He's going to be tough to beat and is trying to overcome a little bit of adversity as the season has carried on. The points gained from both wins and stages are going to start becoming critical at this point in the year. Let's see where they all stand after their finishes at Dover.
Chase Elliott
William Byron
Ross Chastain
Ryan Blaney
Alex Bowman
Kyle Busch
Kyle Larson
Denny Hamlin
Martin Truex Jr.
Chase Briscoe
Austin Cindric
Joey Logano
Christopher Bell
Kevin Harvick
Erik Jones
Aric Almirola
Erik Jones had a solid run at Dover. He's coming into this race with two consecutive top 10 finishes, which is exactly what that entire team needs. They have the talent. They need to capitalize on it. I think that this weekend will be challenging, but if Jones can maintain his confidence, they're set to have another solid race. As we can see, the HMS garage is having no shortage of success, with all four teams safely sitting in the top 16. Larson is actually the worst of the bunch, if you can imagine. If 7th is the worst, they're doing okay. Darlington will be a race that is going to be trying for some of the teams, though, probably even one or two of the HMS guys. With all of the unexpected things happening so far this year, I'm curious if the trend of young drivers missing the mark continues. Stay tuned to see how it all pans out this Mother's Day weekend for an exciting day of racing at Darlington Raceway! Want more sportsbook bonus cash? Get a 100% real cash bonus up to $500 on your first deposit at GTBets!