Pocono 400: Nascar Picks & Predictions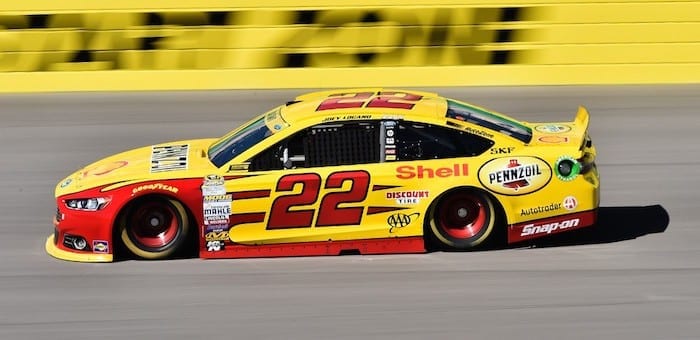 Race: Pocono 400
Date: Sunday June 2, 2019
Track: Pocono Raceway
Time: 1pm ET
TV: FS1
What We Learned From Last Weekend
The 600 actually didn't disappoint! The racing was pretty decent, although it was evident that the numerous cautions helped. There were cars 4 and 5 wide throughout the track at many times. Toyota's seemed to struggle for a lot of the race, especially at the beginning. In fact, not one of our 600 picks but, race winner Martin Truex Jr. actually brushed the wall in a pretty gnarly fashion in the opening laps. He managed to make a strong comeback and used one of those 4 wide moves on a restart with 4 laps to go to get to the checkers first. There were a total of 30 lead changes and 16 caution flags. It was a race that wasn't dominated completely by Truex. He led a total of 116 laps for the day, but the last lap was the only one that even mattered.
Brad Keselowski actually won the first two stages. He faded for the remainder of the race, though, and came home with a disappointing 19th place finish. Kyle Larson had a rough go at it, reaming the wall and sandwiching Austin Dillon in the process. Ty Dillon and Clint Bowyer also got a piece of the pie, but they were able to remain on the track. Earlier in the race, Erik Jones, Matt DiBenedetto, and Denny Hamlin all joined Truex in the list of Toyotas that had right front tire issues, leading them to hit the wall early on. Regardless, Truex came home with the win followed by Joey Logano, Kyle Busch, Chase Elliott, and Ricky Stenhouse Jr. This is Stenhouse's first top 5 of the 2019 season, so you can imagine the morale boost for that entire team.
Where Are We Headed This Weekend?
This weekend, we are headed to the Tricky Triangle. Pocono is a track that I loathe. I'm being completely real here. It rains. It rains a lot. It rains all the time. If it doesn't rain, I'll be shocked. In fact, it is scheduled to rain this Sunday. Shocking. Regardless, this track is weird. The configuration is definitely unique. It is a 2.5 mile asphalt track with only 3 turns. It boasts 14 degree banking in turn 1, 9 degree banking in turn 2, and 6 degree banking in turn 3. The track actually has 3 different turns each modeled after different tracks in the country. As Darrell Waltrip affectionately refers to Pocono, the roval is sometimes considered more of a very fast road course by drivers. With no two turns the same and none of the straightaways the same, it's a hard track to setup a car for. What we typically see as the biggest battle here are equipment failures and fuel mileage. Fuel tends to be a problem because the teams are constantly battling rain, thus modifying strategy throughout the race. Equipment tends to get used here. Between the oddities of the track itself and the long green flag runs with high rates of speed, motors, tires, and brakes are definite considerations for failures this weekend.
Odds And Potential Winners at Pocono
There are a few specific drivers that excel at this track. Martin Truex Jr. Is going to be hard to bet against. Coming off a rather impressive 600 win, Truex is also the defending winner of this race. Kyle Busch won here previously as well, and with his momentum this season, you can't count him out. Overall, it's going to be a different beast yet again with this aero package, so we have to consider that the theory is drafting will be better. The drivers *should* stay more together than in previous races; however, that remains to be proven in my opinion. I don't care how good they say the drafting will be, if Kyle gets out front, he's pulling away. I don't know if he can edge out Truex, though. I think that Truex might have the edge.
My Pick to Win: Martin Truex Jr. (6-1)
Middle of the Road Pick: Clint Bowyer (20-1)
Dark Horse Prediction: Erik Jones (25-1)
While he may not seem like the most solid pick, Erik Jones actually has one of the best records of active drivers at Pocono. At 25-1 odds, though, and not currently in the top 16 many are afraid of betting on him. In my opinion, this is going to be one of his best runs this season. It's a good weekend to pull him out of the drawer. Toyota power is also an advantage at tracks where horsepower is key, which is exactly what the drivers will need here this weekend. While Clint Bowyer hasn't had the most successful year thus far, if he can manage to stay out of trouble, I think that he has a good shot and many agree. He's a strong driver overall at Pocono and just needs to focus on his own race in order to excel and compete for the win. With increased drafting, I think that Bowyer will also be helped. He's a good drafter and can use this to his advantage.
50% Cash up to $250

Here are your current top 16 after last week's race:
1. Kyle Busch (3-1)
2. Joey Logano (10-1)
3. Chase Elliott (10-1)
4. Kevin Harvick (7-2)
5. Brad Keselowski (7-1)
6. Martin Truex Jr. (6-1)
7. Denny Hamlin (12-1)
8. Kurt Busch (20-1)
9. Ryan Blaney (20-1)
10. Alex Bowman (25-1)
11. Clint Bowyer (20-1)
12. Aric Almirola (40-1)
13. Daniel Suarez (40-1)
14. Jimmie Johnson (25-1)
15. William Byron (40-1)
16. Kyle Larson (20-1)
Larson is treading thin ice with his damage from the 600. He's not had the most consistent season and really needs to step up his game if he plans on making it into the Chase. Jimmie Johnson is trying to gain some more spots each week and has climbed to 14th after the big race. Overall, we are seeing domination from Toyotas. I think that the trend will continue into this weekend. Truex and Busch are going to be your biggest contenders, but Erik Jones might be a little sneaky and try to get himself out front. That would definitely be a great payout if that managed to happen. Stay tuned to see if the rain holds off long enough for the big race this weekend at Pocono Raceway!
50% Free Play up to $1,000