[et_pb_dcsbcm_divi_breadcrumbs_module hide_homebreadcrumb="off" homebreadcrumbtext="Home" separator="sep-raquo" hide_currentbreadcrumb="off" homebreadcrumborientation="left" _builder_version="3.8″ fontsbreadcrumbs_font="Lato||||||||" fontsbreadcrumbs_text_color="#000000″ fontsbreadcrumbs_font_size="15px" fontsbreadcrumbs_line_height="16px" fontsseperator_font="||||||||" fontsbreadcrumblinks_font="||||||||" fontsbreadcrumblinks_text_color="#2567cf" custom_margin="25px|||" custom_margin_phone="30px|||" custom_margin_last_edited="off|desktop" custom_css_main_element="font-family: Helvetica Regular;" disabled="on" global_module="3641″ saved_tabs="all"][/et_pb_dcsbcm_divi_breadcrumbs_module]
San Antonio Spurs vs. LA Clippers Pick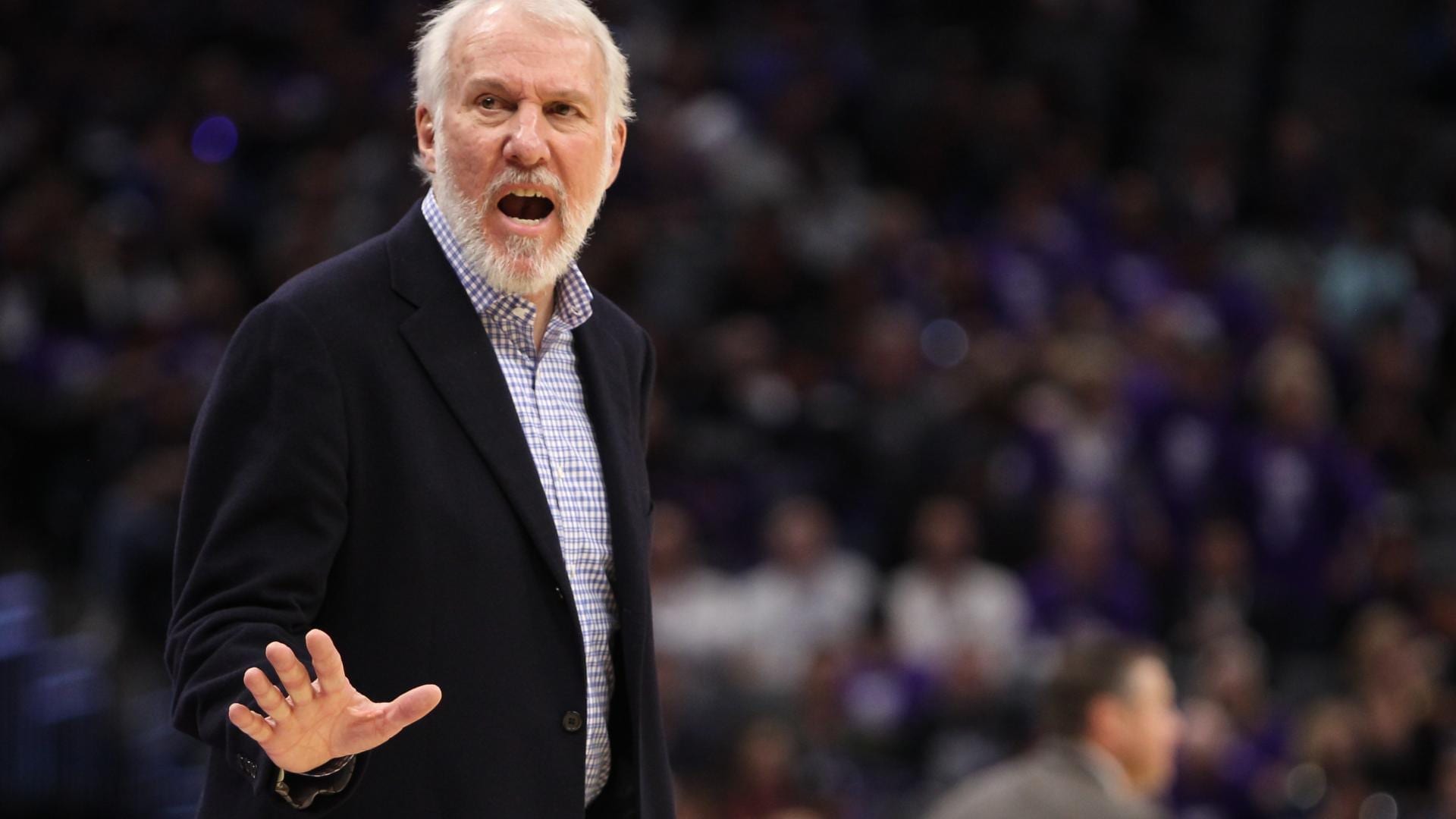 San Antonio Spurs (7-5, 0-0 ATS) vs. LA Clippers (8-5, 0-0 ATS)
When: Thursday, November 15th, 2018 – 10:30 pm ET
Where: STAPLES Center – Los Angeles, CA
TV: TNT
By: Kyle Cash, NBA Basketball Handicapper, Predictem.com
Point Spread: SAS +5/LAC -5
Total: 219.5
Last Night in the NBA
I love NFL Sundays, but NBA Wednesdays are my baby. I can't wait until I'm a grown boy and can actually get NBA League Pass and set it up in my man cave. I'm sure my wife is going to love it when that day comes. She loves the NBA about as much as I love Lifetime movies. Love is about compromise, gentlemen. That advice is free.
Listen, it's going against my ethos, but I have to pass on the Warriors-Rockets game. I know that's probably the pick that you came for when you checked Predictem.com today, but if you want rivalries, go check out our college football page – I'm sure you can find a few there. You want the truth? The Steph-less Warriors bore me. I hate Durant, and I'll never forgive Draymond for punching LeBron in the nuts and thus gifting him another title. So when they fight, I really want them both to just go away. Instead, let's go to a game that I have a feeling might be a little bit more competitive. Let's head to the City of Angels to break down why sportsbooks have the Spurs are 5-point favorites to a team without a superstar in sight, and why the total is set at 219.5 points. Here we go.
Whoa, Spurs, Whoa
I was gearing myself up before the start of the season for the possibility of a San Antonio-less playoffs for only the second time in my lifetime, but Coach Gregg Popp has pulled a full MacGruber and has them firmly in the hunt. His current rotation of guards is basically a water bottle, a roll of duct tape, and some copper wire, but he managed to make a bomb out of it anyway, and the Spurs legacy lives on. Apparently, the only way that they are willing to tank is if they are in line to snag one of the six best basketball players of all-time and the greatest professional teammate in sports history. Must be nice to be a Spurs fan.
While they haven't bottomed out yet, the Spurs are something that they are not accustomed to being: average. DeMar DeRozan has done his best Kawhi Leonard impression, and LaMarcus Aldridge has flown under-the-radar for the umpteenth year in a row. Derrick White has come on strong as a potential NBA-caliber guard, but against the two-headed snake of Patrick Beverley and Shai Gilgeous-Alexander, he might be in for a rough night. Against the Los Angeles Clippers, the Spurs are going to need to rely on their two stars to be just that. I'm not sure about this spot for the Spurs, but I've made a quality living by refusing to bet against Popp and veteran talent. Do so at your own risk.
Lakers Who?
It's amazing how year after year, someone in the 10-20 range of the NBA draft makes the ten guys taken ahead of him look like fools. Paul George. Kawhi Leonard. Klay Thompson. Giannis Antetokounmpo. Devin Booker. Donovan Mitchell. And now SGA. I hope you were paying attention when I listed him as a dark-horse to win the Rookie of the Year award. If I had to rank my top-3 rookies at this time, he's firmly in the conversation and can make a case against any of his peers. Hop on the Clipper train early.
Luckily for SGA, Doc Rivers seems to have recommitted to his coaching craft rather than his golf game, and the depth of the Clippers is something to be applauded. Most teams have to go through a lull at the end of the 1st/beginning of the 2nd quarters and ditto for the 3rd/4th, but with 10 capable NBA players, the Clippers are free to keep their foot on the pedal. They play at the 7th fastest pace in the NBA, and with a litany of two-way talent and energy, it's going to be tough for the Spurs to trot out fresh legs to compete. The Clippers are teetering on the edge of basketball equality in the way that I outlined a few days ago, and it's an unorthodox approach to team building in a world where everyone is chasing superstars and punting on their bench. The Spurs might just not have the firepower to take this one home.
Four Factors of Winning
Since we're all about finding the edge here at Predictem.com, let's take the time each day to dive into the stats that lead to winning basketball games. According to a theory posited by Dean Oliver, a win in basketball can be narrowed down to four factors: shooting, turnovers, rebounding and free throws. Each day, I will take a look at the areas that each team excels at or is susceptible to, and we will see if we can find a specific reason why Team A will beat Team B.
When checking out the advanced stats for this game, I'm curious to see whose modus operandi bears the fruit of their labor. With a constant rotation of fresh legs, the Clippers stay in attack mode, and they draw more fouls than any team in the league. But the Spurs are filled with grizzly vets and a foolproof defensive scheme from arguably the greatest coach of all time; they are near the top of the league in defending without fouling. And you'll be surprised to know that the Clippers 12th best Defensive Rating has yielded the 2nd best opponent's effective field-goal percentage – is it just luck? Or are they closing out on shooters in a way that doesn't show up in a box score? Perhaps most importantly, the Spurs are experts at keeping the ball in their own possession; they rarely turn it over, and they are a better offensive rebounding team than the Clippers are a defensive rebounding team. It's a simple equation: less turnovers = more shots = more points = more victories. Go, Spurs, go.
NBA Best Bet
Can we just take a minute to acknowledge that the Spurs have not missed the playoffs since before Bill Clinton invited Monica Lewinsky into the Oval Office? It's truly the circle of life; the Spurs rise to power during Clinton and fall from grace during Trump. Time is a flat circle. But perhaps the rumors of San Antonio's demise have been overblown. There's only four teams in the NBA that currently employ two 2017-18 All-NBA players: Golden State, Oklahoma City, Philadelphia, and San Antonio. I am a fan of the young, energetic, deep, frisky Los Angeles Clippers as much as the next guy. You can ask anyone who has seen my DFS teams what I think about Montrezl Harrell (that's my guy). But I already tipped my hand before: I don't bet against Gregg Poppovich. And neither should you. Take the points and thank me later. Or, more likely, fade me and win. Either way, I'm giving you exactly what you need. What more could you want?
Final Score Prediction: LA Clippers 106 – San Antonio Spurs 103
<h4 class="widgettitle">NFL Picks</h4><!-- [et_pb_line_break_holder] -->
<div style="width:340px; margin: 0 auto;"><!-- [et_pb_line_break_holder] --> <a class="twitter-timeline" data-width="340" data-height="500" data-link-color="#008156" href="https://twitter.com/PredictemPicks?ref_src=twsrc%5Etfw">Tweets by PredictemPicks</a> <script async src="https://platform.twitter.com/widgets.js" charset="utf-8"></script><!-- [et_pb_line_break_holder] --></div>