Boston Celtics vs. LA Clippers Pick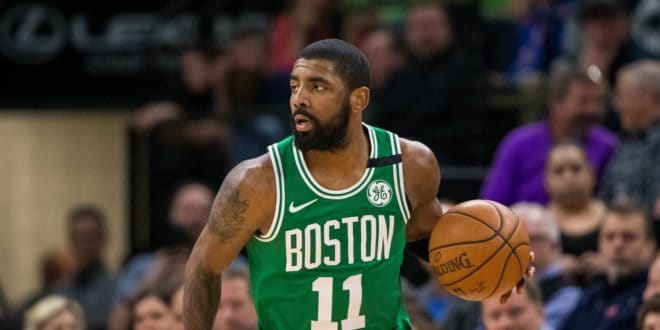 Boston Celtics (41-26, 33-32-2 ATS) vs. LA Clippers (38-29, 39-28 ATS)
When: Monday, March 11th, 2019 – 10:30 pm ET
Where: STAPLES Center – Los Angeles, CA
TV: NBATV
By: Kyle Cash, NBA Basketball Handicapper, Predictem.com
Point Spread: BOS -1/LAC +1 (Bovada)
Total: 226
Last Night in the NBA
I would like to take a second to apologize for my substandard week of basketball picks. I must have been too busy attempting to re-acclimate my body to life without bottomless margaritas and buffet breakfasts to really understand what was going on in the NBA. Let's just fall back on my Golden Rule: when in doubt, blame LeBron.
While the Lakers were throwing in the towel and giving me a loser, the rest of the NBA continued to flesh itself out. My son Joel returned to action to draw fouls on everyone in the state of Indiana, Derrick Jones Jr. might have legitimately become the first human being to fly, and the Knicks all but secured the worst record in the NBA while their owner was busy banning fans from MSG. Never change, James Dolan.
My sleeping schedule is horrendous in perpetuity, so let's continue the trend as we digest the Celtics' match-up against the Lakers red-headed step-sibling. With heavy Kyrie-to-the-Lakers rumors afloat, let's dive deep into this contest and try to kickstart our week with with a W. The visiting C's are 1-point favorites over former Celtics' coach Doc Rivers and his gang with the total set to 226 points. Beam me up, Kyrie.
Reap What You Sow
If you want to know how to nourish and bloom the culture of an NBA franchise, there is no greater example to turn to than the San Antonio Spurs. For two decades, Tim Duncan painstakingly watered the plants, trimmed the hedges, and tended the garden to cultivate his organization. Kyrie, however, graduated from the LeBron school of passive aggression and praising of the enemy, so it's only fitting that he spoke so highly of LeBron's character on Saturday night. He's a great teammate Kyrie? Is that why you demanded a trade so that you didn't have to play with him any longer? You'll have to speak up – it's hard to hear you when you're talking out of your…
The LeBron-Kyrie drama never stops, does it? But luckily for the Celtics, they've been able to overcome some leadership troubles and string together a couple of victories and bettors have cashed Celtics tickets at their bookies. In order to snag another one against the Clippers tonight, they will have to continue to lean on each other and play team basketball. The one-on-one version of the Celtics won't work against a Clippers team that refuses to die.
The most important X's and O's factor will be controlling the glass. The Clippers have the energizer bunny bros in Pat Beverley and Montrezl Harrell, and they would die on the court before surrendering a 50/50 ball. Boston has historically struggled at keeping opponents off of the offensive glass, and if the Clips can grab extra possessions for Gallinari and Lou Will to work their magic, the Celtics might be leaving LA with only LeBron's head in their bag.
Where There's Lou Will There's A Way
When Malik Monk was coming out of college, every NBA draft expert had him pegged as a Lou Will-type; an elite scorer who can create off the dribble and get buckets from all 3 levels. And for that reason, it was seen as blasphemy for the 76ers to take him with the 3rd overall pick. I, for one, believe in two things: 1) any player that John Calipari marginalizes in college is bound to be an excellent NBA player (see: Towns, Karl-Anthony and Booker, Devin), and 2) Lou Williams has the ability to swing a Finals series. Why is being a Lou Will-type looked down upon? Are you telling me that there aren't 15 other playoff teams right now that would trade an arm and a leg for Lou Will as their 6th man scoring punch? Just because a guy is a one trick pony doesn't make him useless. And it goes without saying, but I'll take a young Lou Will over what Markelle Fultz gave the Sixers.
To steal a victory on Monday night, Lou Will is going to have to be heavily involved again. The Clippers are currently being held together by duct tape and rubber bands, and their veteran bench talent is what has been their strongest pieces.
Despite the loss of their most talented scorer, the team formerly known as Lob City has done an adequate job at maintaining their scheme. They still reside in the top half of the league in both Offensive and Defensive rating, and it's the poster boy for the "sum of the parts" conversation that I seem to have so often. But Boston has a collection of individual playmakers that require careful consideration, and I'm worried about the defensive prospects of SGA on Kyrie or Gallinari on Tatum. Without an elite rim protector behind them, Boston should be able to take advantage of some of the Clippers' weaker defenders and turn this game into their own personal lay-up line. And if that happens, it becomes a "Break Glass" situation, and Lou Will is going to need a repeat of his Friday night dominance. Never count out Lou Will.
Best Bet
You know that I like to look at things that don't show up in a box score, and tonight's game has a great low-key narrative. The Los Angeles Clippers' first-round pick will convey to someone else if they make the playoffs this year – and that someone else is the Boston Celtics. If the Clippers miss the playoffs, it will become a much more palatable loss as they ship 2 second-rounders to Beantown. We can talk about bench production and Boston's ability to defend a pick-and-roll with an Al Horford who is a touch slow these days all we want, but I really don't need to look any further. Other than stubborn pride or minor playoff experience, the Clippers should have no motivation to earn the right to get swept by the Warriors in Round One. Just lose this game and give the people what they want: give us the Sacramento Kings or give us death. Buddy Hield 4 life.
Final Score Prediction: Boston 117 – LA Clippers 110