Dallas Mavericks vs. Phoenix Suns Pick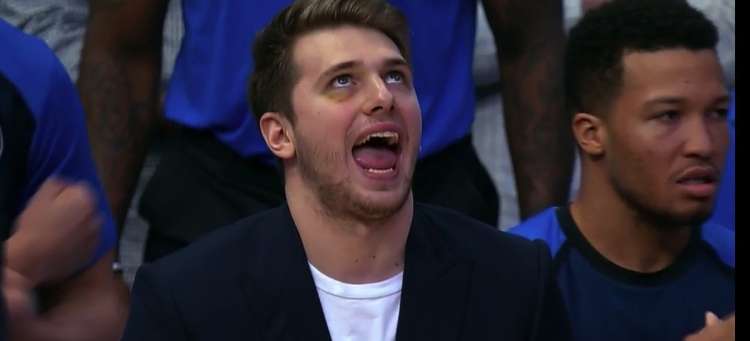 Dallas Mavericks (15-11, 17-8 ATS) vs. Phoenix Suns (4-24, 9-19 ATS)
When: Thursday, December 13th, 2018 – 10:30 pm ET
Where: Talking Stick Resort Arena – Phoenix, AZ
TV: TNT
By: Kyle Cash, NBA Basketball Handicapper, Predictem.com
Point Spread: DAL -7/PHX +7 (Bovada)
Total: 211
NBA Advent
To celebrate the holiday season, let's countdown with a fun NBA fact or statistic related to the number of days left until Christmas:
13 – If you've spent any time on Basketball-Reference scouring through Player pages, you've probably noticed some of the ridiculous nicknames ascribed to different guys. But not all nicknames are corny – some are legendary. Think Earvin "Magic" Johnson. Think George "The Iceman" Gervin. David "The Admiral" Robinson. Nowadays, with so many unique names, that's all that is really necessary: Kobe, Shaq, LeBron, Kyrie, Kawhi, Dirk. No nickname necessary. But when your name is Paul George, and you don't want to end up with the nickname "Ringo," what do you do? You change your number to #13 and become PG-13 – my current favorite NBA nickname. Apologies to my large adult son Joel "The Process" Embiid. Dad doesn't approve.
Last Night in the NBA
What a night in the NBA. I delivered on my promise of a barn-burner in New Orleans despite landing on the wrong side of the coin flip, but I hope you enjoyed your crushing gambling defeat. Elsewhere, the Celtics were pushed to the brink by the Ghost of Wizards' Past, Luka got the best of Trae Young yet again, and the Toronto Raptors dismantled the defending champs without even playing their Trump card. We The North, indeed.
A small but interesting 4-game slate awaits us on Thursday night, and I think I'll pass on another LeBron game, if you don't mind. With my recent string of horrible gambling luck, I need a sure thing, and I think I've found it in the Dallas v. Phoenix game. The visiting Mavericks are currently favored by 7-points over the 4-24 Suns with the total set to 211 points. Time to get back on the right side of the money – who's with me?
Top Gun
Full disclosure: I've never actually seen Top Gun, and I don't know if the character Maverick is played by Tom Cruise or Val Kilmer. Or Tom Skerritt. It's irrelevant – what we want to know is how Dallas has been doing. How does 12 wins in their last 15 games sound? Not doing it for you? Okay then – what about Luka Doncic being one of only 10 NBA players this year to average 17 points, 6 rebounds and 4 assist? Still nothing? Okay, one more try. Same averages, but throw in 37% 3-point shooting while broadening our scope to all NBA rookies in history. The complete list to accomplish that? Luka Doncic and Larry Bird. Time to start believing.
In order for Dallas fans to continue shouting Halle-Luka into the ether, the Mavericks will have to continue their hot play to dispatch the worst team in basketball. With Dennis Smith Jr. still unavailable, the Mavs continue to turn to Luka to run the show with NBA MyPlayer guys like Maxi Kleber, Dorian Finney-Smith and Jalen Brunson. Fortunately, their injury concerns shouldn't be an issue against a team ranked 29th in offensive efficiency and 28th in defensive efficiency. News flash: there's only 30 teams, and Phoenix is dead-last in net rating.
Do You shop for X-Mas Deals but Pay Too Much for You Parlay Bets?
Additionally, Dallas isn't too shabby themselves; they have risen to above-average in every important metric, and they're shooting a ton of 3s and free throws. With a modernized attack revolving around a once-in-a-lifetime offensive talent, Dallas should be able to do what everyone else has done in the last two weeks: run Phoenix off of the floor and call it a day.
Rising From the Ashes
Burn, baby, burn. From the ashes rises the phoenix, born anew and ready to begin the circle of life yet again. With Devin Booker, Josh Jackson, Deandre Ayton and Mikal Bridges, Phoenix thought that it had already burnt to a crisp and that they had already started their new life. Unfortunately, injuries and curious management decisions have led to a second combustion, and Phoenix may have to begin its rise a second time next summer. For now, this team has one goal: get as many game reps for the young guys as possible, and make sure that Josh Jackson knows how to keep Zion's seat warm for him.
In order to make this a competitive game, Phoenix is going to need a new formula. With Booker out of the picture for the time being, they've leaned on De'Anthony Melton (shout-out to one of my deep, deep ROY sleepers) and fellow rookie Elie Okobo as their playmaking guards, and the results have been exactly as you would suspect. Josh Jackson has taken one step forward and two gigantic steps backward this season, and Deandre Ayton is potentially the worst big defender in the NBA. Dallas is going to be able to get to the free throw line and control the glass, and that's basically all you need to do to dispatch the Suns these days. As my colleague Kevin West pointed out on Tuesday, the Suns haven't exactly been playing competitive basketball as of late, and with a spare parts roster taking the floor again on Thursday, I fear we may be in for more of the same.
Best Bet
It's really nothing against the Phoenix Suns; I swear, Predictem.com has no beef with you, Phoenix. I wanted Mikal Bridges for the Sixers more than I wanted LeBron this summer, and I was screaming for Philly to draft Devin Booker over Jahlil Okafor back in 2015 (this is a lie – no one knew Booker was good because Calipari is a shitty coach). But we're not in the business of making friends – we're in the business of making money. And sonny – business ain't exactly booming for Kyle Cash at the moment. With the worst team in basketball facing the best team in basketball (against the spread), I am more than willing to take the easy way out and lay the points. I would rather the Suns burn me with a win than burning myself by trusting them with my money.
Final Score Prediction: Dallas Mavericks 108 – Phoenix Suns 90