Golden State Warriors vs. Houston Rockets Pick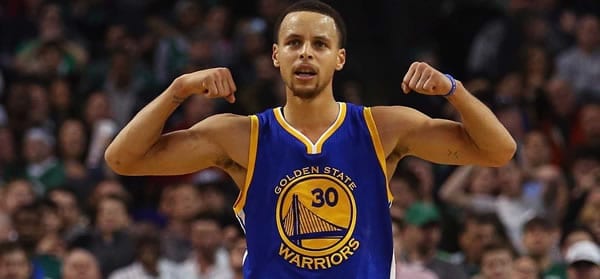 Golden State Warriors (63-28 SU, 39-51-1 ATS) vs. Houston Rockets (58-32 SU, 45-42-3 ATS)
When: Monday, May 6th, 2019 – 9:30 PM ET
Where: Toyota Center – Houston, TX
TV: TNT
By: Keith Franks, NBA Handicapper, Predictem.com
Point Spread: GS +1.5 / HOU -1.5
Total: 221
Power Rankings: Houston -6
Takeaways from Game Three
It required overtime but Houston managed to stop the Warriors from taking a critical 3-0 lead in the Western Conference Semifinals. Closing as a 3.5-point favorite at GTbets, the Rockets came up big in "Clutch City" to defeat Golden State 126-121 to cover the spread. MVP candidate James Harden led the way for the Rockets with 41 points, 9 rebounds, and 6 assists.
How the Public is Betting Game Four
The Rockets opened as a two-point favorite. Since the open of this market, early action on the Warriors has moved the market downward by half of a point to Houston presently priced as a 1.5-point favorite. To coincide with this narrative, 52% of the betting public like the W's here as the slight underdog.
The Historical / Betting Trends
Golden State has struggled to yield profits for those that back against the Rockets as they have produced a 2-5 ATS record in the last seven matches. In Over/Under scenarios, the Under is 9-3 ATS in the previous 12 meetings.
Injury Concerns
There are no emerging injury concerns for either Houston or Golden State as they prepare for Game Four of the Western Conference Semifinals.
Rest Advantages and Concerns
These two teams both played a hard-fought overtime affair two days ago. Unfortunately for us, the Rockets went for two in regulation in stead of going to the 3 point dagger. For Houston, this is the last game of a two-game home stand before the series returns to Oakland for Game Five on Wednesday. The Rockets will be treating this as a must-win game as they have a true opportunity to even the series as opposed to facing elimination in Game Five should they lose here.
Can Golden State's Field Goal Efficiency Lead The Way To A 3-1 Lead?
There is no team better in the NBA in terms of field goal efficiency than the two-time defending NBA champs. Golden State finished the season with a league-best 49.1% field goal efficiency. It would be cliché to say this but when all cylinders are firing, this team is unstoppable when it finds its stroke. In Game Three, Houston outshot Golden State and beat them at their own game. The Rockets hit 48.4% of their field goals while the Warriors hit 44.2% of their attempts. For Golden State, this has to be classed as an off performance. After all, the Rockets finished 19th in the NBA in opponent field goal efficiency (46.6%) while they also sat 24th in field goal efficiency (44.9%). Moreover, the Warriors finished third in the league in opponent field goal efficiency (44.4%). Should business return to normal for the W's, Golden State could easily find itself with a 3-1 lead after Game Four.
Can Houston Be More Than A One Man Show?
A key focal point of Houston's game is anchored in the play of their all-NBA Shooting Guard James Harden. He is regarded by many as the premier offensive weapon in all of the league. After all, the guy set a record for most consecutive 30-points game this season breaking a mark set by one of the game's all-time greats Wilt Chamberlain. However, a pivotal part of Houston's success in Game Three was found in a man that could easily be Sixth Man of the Year material had "Sweet" Lou Williams not transformed the Los Angeles Clippers into a competitive playoff team. That man is Houston Guard Eric Gordon. "EG" scored 30 points in Game Three which forced Golden State to deal with two offensive threats as opposed to strictly focusing on Harden. In turn, this opened things up for both players and the rest is history. We know how much the Warriors love to shoot the three-pointer and how successful they have been in that endeavor (38.5% - 3rd in the NBA). On paper, the Rockets should be able to slow the Warriors down as they sit second in the league in defending against the three-pointer (34%). However, in Game Three, the Warriors hit 42.5% of their three-point attempts and the Rockets were fortunate to survive. Houston will look to be more of a force in perimeter play in Game Four as it will certainly be a deciding factor in determining the outcome.
Keith's Pick to Cover the Spread: Houston -1.5
The Rockets are supremely undervalued as they could be justified in laying four-times the amount of points they presently are in this market. Why is this? Because Golden State inflicts premiums on takers to back them. It is no coincidence that the two-time defending champions own the third worst ATS record (39-51-1) in the NBA despite finishing as the top seed in the West. Very simply, when one backs Golden State one can expect to pay a price to do so. That narrative alone steers my money toward the favorite in this contest. However, it doesn't stop there. Houston also stands at 35-10 SU on their own court this season and they outscore their opponents by an average margin of 7.9 points in Clutch City. I am laying the points with confidence. The Rockets will even the series and certainly win this game by more than a measly basket.
Who else wants $60 of FREE member picks & predictions?